Neurology and General Medicine
4th Edition
Expert Consult - Online and Print
Editors:
Michael J. Aminoff
Hardcover ISBN: 9780443067075
eBook ISBN: 9780702036064
Imprint: Churchill Livingstone
Published Date: 6th December 2007
---
Better understand your patients' complete medical profile and provide the best possible care! This one-of-a-kind reference provides a practical look at neurological disease and how it affects, and is affected by, other disease. It helps neurologists manage patients with co-existing medical conditions, and helps internists understand and treat the neurological manifestations of patients' primary diseases. A new emphasis on diagnosis and management—including advances in pharmacology, genetic-based therapies, and new imaging techniques—makes this 4th Edition more clinically valuable than ever!
Focused content highlights the vital links between neurology and other medical specialties, promoting a better understanding of all disciplines, as well as enhancing patient care.

Comprehensive coverage of advances in pharmacology, such as new antibiotics for infectious diseases, helps you successfully manage a full range of diseases and disorders.

An interdisciplinary team of authors provides insight into the neurological aspects of the conditions you see in daily practice.

Easy-to-read chapters apply equally well to neurologists and non-neurologists, providing essential knowledge that covers the full spectrum of medical care.
Breathing and the Nervous System

2. Neurological Complications of Aortic Disease and Surgery

3. Neurological Complications of Cardiac Surgery

4. Neurological Manifestations of Congenital Heart Disease and Cardiac Surgery in Children

5. Neurological Manifestations of Acquired Cardiac Disease and Dysrhythmias and of Interventional Cardiology

6. Neurological Manifestations of Infective Endocarditis

7. Neurological Complications of Hypertension

8. Postural Hypotension

9. Neurological Complications of Cardiac Arrest

10. Cardiac Manifestations of Acute Neurological Lesions

11. Neurocutaneous Syndromes

12. Neurological Manifestations of Cutaneous Diseases

13. Neurological Manifestations of Hematological Disorders

14. Hepatic Encephalopathy

15. Other Neurological Disorders Associated with Gastrointestinal Disease

16. Disturbances of Gastrointestinal Motility and the Nervous System

17. Nutritional Disorders of the Nervous System

18. Neurological Complications of Renal Failure

19. Neurological Manifestations of Electrolyte Disturbances

20. Thyroid Disease and the Nervous System

21. Diabetes and the Nervous System

22. Sex Hormones and the Nervous System

23. Other Endocrinopathies and the Nervous System

24. Neurological Disorders Associated with Bone and Joint Disease

25. Otoneurological Manifestations of Systemic and Otological Disease

26. Ophthalmological Manifestations of Neurological Disease

27.Paraneoplastic Syndromes Involving the Nervous System

28.Neurological Complications of Chemotherapy and Radiation Therapy

29. Connective Tissue Diseases and the Nervous System

30. Psychiatry and Neurology

31. Postconcussion Syndrome

32. Neurological Aspects of Sleep

33. Sphincter Disorders and the Nervous System

34. Sexual Dysfunction in Patien
No. of pages:

1312
Language:

English
Copyright:

© Churchill Livingstone

2008
Published:

6th December 2007
Imprint:

Churchill Livingstone
eBook

ISBN:

9780702036064
eBook

ISBN:

9780323245081
Hardcover

ISBN:

9780443067075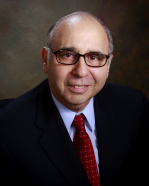 Dr. Michael Aminoff was born and educated in England, graduating from University College London in 1962 and as a physician from University College Hospital Medical School in 1965. He subsequently trained in neurology and neurophysiology at The National Hospital (Queen Square) in London, and in 1974 moved to UCSF where he has been Professor of Neurology since 1982. He was Director of the Clinical Neurophysiology Laboratories at UCSF until 2004, when he became Executive Vice Chair of the department of neurology, and also directs the Parkinson's Disease Clinic and Research Center, a National Parkinson Foundation Center of Excellence. He is the author of more than 230 published medical or scientific articles, as well as the author or editor of some 29 books. His published scientific contributions led to the award of a Doctorate in Science, an advanced doctorate in the Faculty of Science, by the University of London in 2000. He is the one of the two editors-in-chief of the four-volume Encyclopedia of the Neurological Sciences (2nd Edition, Academic Press, 2014), and one of the series editors of the multi-volume Handbook of Clinical Neurology (Elsevier). He was Editor-in Chief of the journal Muscle & Nerve from 1998 to 2007 and serves on numerous other editorial boards. He was a director of the American Board of Psychiatry & Neurology for 8 years, and chair of the board in 2011. Dr. Aminoff has received numerous prizes including the Lifetime Achievement Award of the American Association of Neuromuscular & Electrodiagnostic Medicine in 2006 and the A.B. Baker Award of the American Academy of Neurology for life-time achievements and contributions to medical education in 2007. In 2010, he was awarded the title of "Distinguished Professor" at the University of California, San Francisco. He is married and has three children, one a pediatric rheumatologist, another a federal defense attorney, and the third an assistant district attorney.
Affiliations and Expertise
Distinguished Professor, Department of Neurology, University of California, San Francisco, CA, USA