Neurobiology of Addiction
1st Edition
Authors:
George Koob
Michel Le Moal
Hardcover ISBN: 9780124192393
eBook ISBN: 9780080497372
Published Date: 11th November 2005
---
What is Addiction.
Animal Models of Drug Addiction.
Psychostimulants.
Opioids.
Alcohol.
Nicotine.
Cannabinoids.
Imaging.
Neurobiological Theories of Addiction.
Drug Addiction: Transition from Neuroadaptation to Pathophysiology.
---
Neurobiology of Addiction is conceived as a current survey and synthesis of the most important findings in our understanding of the neurobiological mechanisms of addiction over the past 50 years. The book includes a scholarly introduction, thorough descriptions of animal models of addiction, and separate chapters on the neurobiological mechanisms of addiction for psychostimulants, opioids, alcohol, nicotine and cannabinoids. Key information is provided about the history, sources, and pharmacokinetics and psychopathology of addiction of each drug class, as well as the behavioral and neurobiological mechanism of action for each drug class at the molecular, cellular and neurocircuitry level of analysis. A chapter on neuroimaging and drug addiction provides a synthesis of exciting new data from neuroimaging in human addicts — a unique perspective unavailable from animal studies. The final chapters explore theories of addiction at the neurobiological and neuroadaptational level both from a historical and integrative perspective.
The book incorporates diverse finding with an emphasis on integration and synthesis rather than discrepancies or differences in the literature.
· Presents a unique perspective on addiction that emphasizes molecular, cellular and neurocircuitry changes in the transition to addiction · Synthesizes diverse findings on the neurobiology of addiction to provide a heuristic framework for future work · Features extensive documentation through numerous original figures and tables that that will be useful for understanding and teaching
Graduate students and professionals in neuroscience, neurology, psychology.
---
No. of pages:

504
Language:

English
Copyright:

© Academic Press

2005
Published:

11th November 2005
Imprint:

Academic Press
eBook

ISBN:

9780080497372
Hardcover

ISBN:

9780124192393
---
"Competent, comprehensive, and extensively referenced, the book is clearly appropriate for researchers in the field. However, what sets it apart from other books... are the synthetic chapters, which constitute a remarkably cogent introduction to addiction, a detailed general discussion of animal models of addiction, thoughtful descriptions of competing neurobiologic theories of addiction, and a translational chapter in which recent findings on neuroimaging are considered and linked to the more fundamental concepts previously used to examine the neurocircuitry of addiction." --Peter R. Martin, Vanderbilt University Medical School, NEW ENGLAND JOURNAL OF MEDICINE (October 19, 2006) "In an impressive and weighty new work, Koob and LeMoal assimilate several thousand references to provide a state-of-the-science proclamation of this progress, while setting our sights for its crucial next phases. ...The Neurobiology of Addiction is a thought provoking tour de force. I expect it to become an instant classic and for future editions to gauge our progress in this exciting and compelling field." --Trevor Robbins, Department of Experimental Psychology at the Behavioural and Clinical Neuroscience Institute, University of Cambridge in NATURE NEUROSCIENCE (August 2006; Vol 9:8) "Neurobiology of Addiction is a major achievement and will rapidly become a must-have book on the shelves of addiction researchers... Although it includes much with which readers will disagree and argue, there is also much to relish in Koob and Le Moal's thought-provoking and scholarly text." --Barry Everitt, U Cambridge in SCIENCE (Vol 314: 6 October 2006) "With the evidence accumulated in this volume, it is reasonable to discuss addiction as a brain disorder, with significant implications for the directions of research, treatment, and prevention. This text prov
---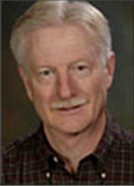 George F. Koob, Ph.D., received his Bachelor of Science degree from Pennsylvania State University and his Ph.D. in Behavioral Physiology from The Johns Hopkins University. He was recently appointed (in 2014) as Director of the National Institute on Alcohol Abuse and Alcoholism (currently on a leave of absence as Professor at The Scripps Research Institute, Adjunct Professor in the Departments of Psychology and Psychiatry at the University of California San Diego, and Adjunct Professor in the Skaggs School of Pharmacy and Pharmaceutical Sciences at the University of California San Diego). As an authority on drug addiction and stress, he has contributed to our understanding of the neurocircuitry associated with the acute reinforcing effects of drugs of abuse and the neuroadaptations of the reward and stress circuits associated with the transition to dependence. Dr. Koob has published over 780 scientific papers. In collaboration with Dr. Michel Le Moal, he wrote the renowned book Neurobiology of Addiction (Elsevier, 2006). He was previously Director of the NIAAA Alcohol Research Center at The Scripps Research Institute, Consortium Coordinator for NIAAA's multi-center Integrative Neuroscience Initiative on Alcoholism, and Co-Director of the Pearson Center for Alcoholism and Addiction Research. He has trained 75 postdoctoral fellows and 11 predoctoral fellows. He is currently Editor-in-Chief of the journal Pharmacology Biochemistry and Behavior and Senior Editor for Journal of Addiction Medicine. Dr. Koob taught for 35 years in the Psychology Department at the University of California San Diego, including courses such as Drugs Addiction and Mental Disorders and Impulse Control Disorders, courses that regularly matriculated 400-500 students each. He also taught Contemporary Topics in Central Nervous System Pharmacology at the Skaggs School of Pharmacy and Pharmaceutical Sciences at UCSD for 9 years. Dr. Koob's research interests have been directed at the neurobiology of
Affiliations and Expertise
The Scripps Research Institute, La Jolla, CA, USA
Affiliations and Expertise
Neurocentre Magendie Inserm U862, Universite´ Victor Segalen – Bordeaux 2, Bordeaux, France