Neural Regeneration
1st Edition
Editors:
Kwok-Fai So
Xiao-Ming Xu
Hardcover ISBN: 9780128017326
eBook ISBN: 9780128018347
Published Date: 3rd February 2015
Secure Checkout
Personal information is secured with SSL technology.
Free Shipping
Free global shipping
No minimum order.
---
Neural Regeneration provides an overview of cutting-edge knowledge on a broad spectrum of neural regeneration, including:
Neural regeneration in lower vertebrates
Neural regeneration in the peripheral nervous system
Neural regeneration in the central nervous system
Transplantation-mediated neural regeneration
Clinical and translational research on neural regeneration
The contributors to this book are experts in their fields and work at distinguished institutions in the United States, Canada, Australia, and China.
Nervous system injuries, including peripheral nerve injuries, brain and spinal cord injuries, and stroke affect millions of people worldwide every year. As a result of this high incidence of neurological injuries, neural regeneration and repair is becoming a rapidly growing field dedicated to the new discoveries to promote structural and functional recoveries based on neural regeneration. The ultimate goal is to translate the most optimal regenerative strategies to treatments of human nervous system injuries.
This valuable reference book is useful for students, postdoctors, and basic and clinical scientists who are interested in neural regeneration research.
Provides an overview of cutting-edge knowledge on a broad spectrum of neural regeneration
Highly translational and clinically-relevance
International authors who are leaders in their respective fields
Vivid art work making the chapters easily understood
Researchers and clinicians at all levels of neural regeneration research, including graduate students, postdoctors, and scientists.
List of Contributors
Foreword
Preface
Section I. Introduction

Chapter 1. Advances and Challenges for Neural Regeneration Research

1. Nervous System, Nerve Injury, and Neural Regeneration
2. Technological Advances in Neural Regeneration Research
3. PNS Regeneration
4. CNS Regeneration
5. Challenges and Opportunities

Section II. Neural Regeneration in Lower Vertebrates

Chapter 2. Functional Regeneration and Remyelination in the Zebrafish Optic Nerve

1. Introduction to Zebrafish Optic Nerve Injury (ONI) as a Model for Studying Regeneration and Remyelination
2. Time Course of Optic Nerve Regeneration in Adult Zebrafish
3. Intrinsic and Extrinsic Mechanisms of Axon Regeneration
4. Genetic Manipulation Tools Are Very Useful for Studying Regeneration in Zebrafish
5. In vivo Imaging of Nerve Regeneration in Zebrafish Larvae
6. Imaging Remyelination in Zebrafish
7. Behavior Tests Indexed the Visual Functional Recovery after Optic Nerve Injury
8. Future Directions
9. Conclusions

Chapter 3. Central Nerve Regeneration in Reptiles

1. Introduction
2. Timing of Regeneration—General Compared to Fish and Frogs, Including Geckos, etc
3. Retinal Ganglion Cell Survival
4. Glia: Friend or Foe?
5. Growth Promotion: Neurotrophins, Extracellular Matrix, Gefiltin, Polysialic Acid–Neural Cell Adhesion Molecule, Comparison with Development
6. Topography and Refinement: NMDA/AMPA/GABA and Synaptic Proteins
7. Conclusion: Relevance to Mammals
8. Conclusions

Chapter 4. Axon Regeneration in the Lamprey Spinal Cord

1. The Need for Lower Vertebrate Models of Axon Regeneration in the Central Nervous System
2. General Biology of the Lamprey
3. The Central Nervous System of the Sea Lamprey
4. Anatomical and Functional Evidence for Axon Regeneration in the Lamprey Spinal Cord
5. Is Axon Regeneration a Recapitulation of Axon Development?
6. Neuron-Intrinsic Determinants of Axon Regeneration
7. Conclusions

Section III. Neural Regeneration in the Peripheral Nervous System

Chapter 5. Tissue Engineering in Peripheral Nerve Regeneration

1. Introduction
2. Nerve Scaffolds
3. Support Cells
4. Growth Factors
5. Clinical Applications
6. Concluding Remarks

Chapter 6. Brachial Plexus Avulsion: A Model for Axonal Regeneration Study

1. Anatomy of Human and Rodent Brachial Plexus
2. Brachial Plexus Avulsion
3. Potential Strategies for the Treatment of Brachial Plexus Avulsion

Chapter 7. Conditions Affecting Accuracy of Peripheral Nerve Reinnervation and Functional Recovery

1. The Clinical Problem
2. Processes for Axonal Regeneration
3. Failure of Peripheral Nerve Regeneration
4. Improving Axon Targeting after Injury
5. Conclusions

Chapter 8. Gonadal Steroids in Regeneration and Repair of Neuromuscular Systems

1. Introduction
2. Gonadal Steroid Overview
3. Motoneuron Survival
4. Androgens and Axonal Regeneration
5. Androgens and Dendritic Morphology
6. Androgens and Peripheral Maintenance
7. Conclusion

Section IV. Neural Regeneration in the CNS

Chapter 9. Myelin-Associated Inhibitors in Axonal Growth after Central Nervous System Injury

1. Introduction
2. Brief History of Myelin Inhibition Research
3. Multiple Myelin-Associated Inhibitors
4. Multiple Receptors for Myelin-Associated Inhibitors
5. Other Inhibitory Molecules
6. Myelin-Associated Inhibitors and Axon Growth after Central Nervous System Injury in vivo
7. Concluding Remarks

Chapter 10. The Nogo Receptor Pathway in Central Nervous System Axon Regeneration and Therapeutic Opportunities

1. Introduction
2. The Nogo and Nogo Receptor Pathway of CNS Axon Regeneration
3. Technical Criteria for Selecting a CNS Axon Regeneration Drug Candidate
4. Drugs Targeting Myelin Molecules
5. Drug Candidates Targeting NgR1
6. Drugs Targeting NgR1 Signaling
7. Conclusion

Chapter 11. Astrogliosis and Axonal Regeneration

1. Astrogliosis After CNS Injury
2. Permissive and Nonpermissive Properties of Glial Scar
3. Molecular Mechanisms for CSPG Inhibition on Axonal Growth
4. Scar Tissue as a Target for Neuronal Repair and Regeneration
5. Conclusions and Prospects

Chapter 12. The Intrinsic Determinants of Axon Regeneration in the Central Nervous System

1. Introduction
2. Developmental Loss of Axon Regenerative Capacity
3. Role of cAMP in Neurite Growth and Regeneration
4. Mammalian Target of Rapamycin as a Central Player in Promoting Central Nervous System Axon Regeneration
5. KLFs and Their Role in Neuron Development and Axon Regeneration
6. Conclusion

Chapter 13. Optic Nerve Regeneration in Lower Vertebrates and Mammals: Bridging the Gap

1. Introduction
2. Cell Viability
3. Glial-Derived Inhibitors of Axon Growth
4. Control of the Regenerative State by Cell-Intrinsic and Cell-Extrinsic Factors
5. Intraocular Inflammation and Oncomodulin
6. Cell Signaling Pathways for Axon Regeneration of Retinal Ganglion Cells
7. Axon Guidance
8. Restoration of Central Visual Circuits and Partial Recovery of Visual Responses in Mammals
9. Future Prospects

Chapter 14. Self-Assembling Peptides Mediate Neural Regeneration

1. Tissue Engineering Is Essential for Neural Regeneration After Tissue Loss
2. SAP Is a Kind of Novel Nanomaterial for Tissue Engineering
3. SAP Facilitates Neural Regeneration

Chapter 15. Wnt Signaling in Spinal Cord Injury

1. Introduction
2. Wnt Signaling in Axon Guidance
3. Wnt Signaling in Axon Responses to Spinal Cord Injury

Chapter 16. Inflammation and Secondary Damage after Spinal Cord Injury

1. Introduction
2. Early Injury Responses and Factors That Trigger Inflammation
3. Cellular Response to Spinal Cord Injury
4. Identification of Novel Targets That Mediate Inflammation and Secondary Damage after SCI
5. Critical Points in the Inflammatory Pathway in SCI Amenable to Therapeutic Intervention
6. Concluding Remarks

Chapter 17. Neuroprotection of Retinal Ganglion Cells in Glaucoma by Blocking LINGO-1 Function or Using a Nogo-66 Receptor Antagonist

1. Glaucoma
2. The Expression of Nogo, NgR, and LINGO-1
3. Neuroprotection of LINGO-1 Antagonists on RGCs in Glaucoma and the Possible Mechanism
4. Neuroprotection of NgR1 Antagonists on RGCs in Glaucoma
5. Summary

Chapter 18. Axonal Regeneration in the Sensory Dorsal Column Pathway

1. Historical Perspective
2. Conditioning Lesion
3. Sensory Axonal Regeneration
4. Technological Considerations
5. Future Directions

Section V. Transplantation-Mediated Neural Regeneration

Chapter 19. Peripheral Nerve Graft-Mediated Axonal Regeneration

1. Introduction
2. Historical Perspective on PN Transplantation
3. Axonal Regeneration into a PNG
4. Grafting PNs to Promote Regeneration of Chronically Injured Axons
5. Effects of Exogenous Neurotrophins on Axon Regeneration beyond a PNG

Chapter 20. Transplantation of Olfactory Ensheathing Cells for Neural Repair

1. Introduction
2. Contribution of OECs to Olfactory Axon Regeneration
3. Basic Biology of the Regeneration-Promoting Properties of OECs
4. OEC-Mediated Transplantation for Neural Repair in Animal Studies
5. OEC-Mediated Transplantation in Clinical Trials
6. Concluding Remarks

Chapter 21. Glial Precursor Cell Transplantation-Mediated Regeneration after Spinal Cord Injury Repair

1. Therapeutic Potential of GPCs After SCI
2. Resources of GPCs for Potential Clinical Translation
3. The Challenges of Translating Stem Cell Therapies to the Clinic
4. Conclusions

Chapter 22. Schwann Cell-Mediated Axonal Regeneration in the Central Nervous System

1. The Origin, Development, and Functions of Schwann Cells
2. The Application of SCs to Axonal Regeneration Following SCI
3. Potential Sources of SCs for Transplantation
4. The Survival and Migration of Grafted SCs
5. Reactions of Various Neuronal Tracts to Transplanted SCs
6. Combinatory Strategies to Conquer Limitations of Grafted SCs in Axon Regeneration
7. Clinical Application
8. Conclusion

Chapter 23. Fetal Spinal Cord Transplantation after Spinal Cord Injury: Around and Back Again

1. Introduction and History
2. Alternative Cell Sources for Spinal Tissue Repair
3. Revisiting FSC and Neural Progenitor Transplantation to Establish Functional Relays
4. Summary

Section VI. Clinical and Translational Research on Neural Regeneration

Chapter 24. Spinal Cord Injury: Exercise and Clinical Trials

1. Spinal Cord Injury
2. Research Effort into Spinal Cord Injury and Exercise
3. Quality in Studies and Clinical Trials
4. Clinical Trials
5. Comparative Effectiveness Research (CER)
6. Summary and Conclusion

Chapter 25. Spinal Cord Regeneration

1. Introduction
2. Axon Growth Inhibitor Theory
3. Glial Scar Theory
4. Growth Limitation Theory
5. Regenerative Therapies
6. Cell Transplants
7. Combination Therapies
8. Recovery Mechanisms
9. Rehabilitation

Chapter 26. Biomarkers for CNS Injury and Regeneration

1. Introduction
2. Acute Phase CNS Injury Protein Biomarkers
3. Need for Biochemical Markers of Subacute and Chronic CNS Injury
4. Subacute, Chronic CNS Injury Biomarkers
5. Post-TBI Neurodegeneration Markers
6. Neuroinflammatory Markers
7. Neuroregeneration Markers
8. Systems Biology-Assisted Biomarker Integration

Chapter 27. High-Content Screening Applied to Nervous System Injury: Advantages, Challenges, and Proof of Principle

1. Introduction
2. High Content Analysis of Neuronal Functions

Index
No. of pages:

444
Language:

English
Copyright:

© Academic Press

2015
Published:

3rd February 2015
Imprint:

Academic Press
Hardcover

ISBN:

9780128017326
eBook

ISBN:

9780128018347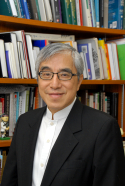 Prof Kwok-Fai So is the Director of GHM Institute of CNS Regeneration at Jinan University, Guangzhou, China; Chair of Anatomy in the State Key Laboratory of Brain and Cognitive Sciences, and the Department of Ophthalmology, Jessie Ho Professor in Neuroscience, The University of Hong Kong, member of the Chinese Academy of Sciences, member of the Advisory Committee, Ministry of Education/ 2011 Program, member of Biolgical and Medicine Council/ Ministry of Education, member of Consultative Committee/ the national 973 Program/ major national research funding program in China, Director of China Spinal Cord Injury Network (ChinaSCINet), Co-Chairman of the Board of Director of the ChinaSCINet, and Editor-in-Chief of Neural Regeneration Research. He received PhD degree from MIT. He is one of the pioneers in the field of axonal regeneration in visual system. He was the first to show lengthy regeneration of retinal ganglion cells in adult mammals with peripheral nerve graft. He is currently using multiple approaches to promote axonal regeneration in the optic nerve and spinal cord. His team identifies neuroprotective and regenerative factors including: exercise, wolfberry, trophic factors, peptide nanofiber scaffold, and environmental manipulation. 1995 obtained the Natural Science Award of the National Natural Science Foundation of China. 1999 was elected Member of the Chinese Academy of Sciences. 2015 was elected US National Academy of Invention Fellow. 2017 elected a member of DABI (Dana Alliance for Brain Initiatives). He is the author and co-author of over 440+ publications and co-inventor of 28 patents.
Affiliations and Expertise
The University of Hong Kong, Hong Kong
Scientific Director, Spinal Cord and Brain Injury Research Group, Stark Neurosciences Research Institute
Professor and Mari Hulman George Chair of Neurological Surgery
Professor, Department of Anatomy and Cell Biology
Indiana University, USA
Affiliations and Expertise
Department of Anatomy and Cell Biology, Indiana University, Bloomington, IN, USA
Tax Exemption
We cannot process tax exempt orders online. If you wish to place a tax exempt order please
contact us
.
Elsevier.com visitor survey
We are always looking for ways to improve customer experience on Elsevier.com.
We would like to ask you for a moment of your time to fill in a short questionnaire, at the end of your visit.

If you decide to participate, a new browser tab will open so you can complete the survey after you have completed your visit to this website.

Thanks in advance for your time.
Accept
Decline