Network and System Security
1st Edition
---
Network and System Security provides focused coverage of network and system security technologies. It explores practical solutions to a wide range of network and systems security issues. Chapters are authored by leading experts in the field and address the immediate and long-term challenges in the authors' respective areas of expertise. Coverage includes building a secure organization; cryptography; system intrusion; UNIX and Linux security; Internet security, intranet security; LAN security; wireless network security; cellular network security, RFID security, and more. This compilation of 13 chapters is tightly focused and ideally suited as an essential desk reference in this high-growth subject area.
Chapters contributed by leaders in the field covering foundational and practical aspects of system and network security, providing a new level of technical expertise not found elsewhere
Comprehensive and updated coverage of the subject area allows the reader to put current technologies to work
Presents methods of analysis and problem-solving techniques, enhancing the reader's grasp of the material and ability to implement practical solutions
Network and security IT practitioners, as well as other security technologists working with or interested in network and systems security. Job titles include network administrator, System administrator, system analyst, etc.
Ch 1 Building a Secure Organization
Ch 2 A Cryptography Primer
Ch 3 Preventing System Intrusion
Ch 4 Guarding Against Network Intrusion
Ch 5 Unix and Linux Security
Ch 6 Eliminating the Security Weakness of Linux and Unix Operating Systems
Ch 7 Internet Security
Ch 8 The Botnet Problem
Ch 9 Intrnet Security
Ch 10 LAN Security
Ch 11 Wireless Network Security
Ch 12 Cellular Network Security
Ch 13 RFID Security
Imprint:

Syngress
eBook

ISBN:

9781597495363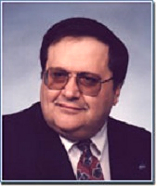 John Vacca is an information technology consultant, researcher, professional writer, Editor, reviewer, and internationally-known best-selling author based in Pomeroy, Ohio. Since 1982, John has authored/edited 79 books (some of his most recent books include): • Security in the Private Cloud (Publisher: CRC Press (an imprint of Taylor & Francis Group, LLC) (September 1, 2016)) • Cloud Computing Security: Foundations and Challenges (Publisher: CRC Press (an imprint of Taylor & Francis Group, LLC) (August 19, 2016)) • Handbook of Sensor Networking: Advanced Technologies and Applications (Publisher: CRC Press (an imprint of Taylor & Francis Group, LLC) (January 14, 2015)) • Network and System Security, Second Edition, 2E (Publisher: Syngress (an imprint of Elsevier Inc.) (September 23, 2013)) • Cyber Security and IT Infrastructure Protection (Publisher: Syngress (an imprint of Elsevier Inc.) (September 23, 2013)) • Managing Information Security, Second Edition, 2E (Publisher: Syngress (an imprint of Elsevier Inc.) (September 23, 2013)) • Computer and Information Security Handbook, 2E (Publisher: Morgan Kaufmann (an imprint of Elsevier Inc.) (May 31, 2013)) • Identity Theft (Cybersafety) (Publisher: Chelsea House Pub (April 1, 2012 ) • System Forensics, Investigation, And Response (Publisher: Jones & Bartlett Learning (September 24, 2010) • Managing Information Security (Publisher: Syngress (an imprint of Elsevier Inc.) (March 29, 2010)) • Network and Systems Security (Publisher: Syngress (an imprint of Elsevier Inc.) (March 29, 2010)) • Computer and Information Security Handbook, 1E (Publisher: Morgan Kaufmann (an imprint of Elsevier Inc.) (June 2, 2009)) • Biometric Technologies and Verification Systems (Publisher: Elsevier Science & Technology Books (March 16, 2007)) • Practical Internet Security (Hardcover): (Publisher: Springer (October 18, 2006)) • Optical Networking Best Practices Handbook (Hardcover): (Publisher: Wile
Affiliations and Expertise