Network and System Security
2nd Edition
Paperback ISBN: 9780124166899
eBook ISBN: 9780124166950
Published Date: 9th September 2013
---
Network and System Security provides focused coverage of network and system security technologies. It explores practical solutions to a wide range of network and systems security issues. Chapters are authored by leading experts in the field and address the immediate and long-term challenges in the authors' respective areas of expertise. Coverage includes building a secure organization, cryptography, system intrusion, UNIX and Linux security, Internet security, intranet security, LAN security; wireless network security, cellular network security, RFID security, and more.
Chapters contributed by leaders in the field covering foundational and practical aspects of system and network security, providing a new level of technical expertise not found elsewhere
Comprehensive and updated coverage of the subject area allows the reader to put current technologies to work
Presents methods of analysis and problem solving techniques, enhancing the reader's grasp of the material and ability to implement practical solutions
Network and security IT practitioners, as well as other security technologists working with or interested in network and systems security. Job titles include network administrator, System administrator, system analyst, etc.
Dedication
Acknowledgements
About the Editor
Contributors
Introduction
Organization of this Book
Chapter 1. Detecting System Intrusions
1 Introduction
2 Monitoring Key Files in the System
3 Security Objectives
4 0day Attacks
5 Good Known State
6 Rootkits
7 Low Hanging Fruit
8 Antivirus Software
9 Homegrown Intrusion Detection
10 Full-Packet Capture Devices
11 Out-of-Band Attack Vectors
12 Security Awareness Training
13 Data Correlation
14 SIEM
15 Other Weird Stuff on the System
16 Detection
17 Network-Based Detection of System Intrusions (DSIs)
18 Summary
Chapter Review Questions/Exercises
Exercise
References
Chapter 2. Preventing System Intrusions
1 So, What is an Intrusion?
2 Sobering Numbers
3 Know Your Enemy: Hackers versus Crackers
4 Motives
5 The Crackers' Tools of the Trade
6 Bots
7 Symptoms of Intrusions
8 What Can You Do?
9 Security Policies
10 Risk Analysis
11 Tools of Your Trade
12 Controlling User Access
13 Intrusion Prevention Capabilities
14 Summary
Chapter Review Questions/Exercises
Exercise
Chapter 3. Guarding Against Network Intrusions
1 Traditional Reconnaissance and Attacks
2 Malicious Software
3 Defense in Depth
4 Preventive Measures
5 Intrusion Monitoring and Detection
6 Reactive Measures
7 Network-Based Intrusion Protection
8 Summary
Chapter Review Questions/Exercises
Exercise
Chapter 4. Securing Cloud Computing Systems
1 Cloud Computing Essentials: Examining the Cloud Layers
2 Software as a Service (SaaS): Managing Risks in the Cloud
3 Platform as a Service (PaaS): Securi
No. of pages:

432
Language:

English
Copyright:

© Syngress

2014
Published:

9th September 2013
Imprint:

Syngress
eBook

ISBN:

9780124166950
Paperback

ISBN:

9780124166899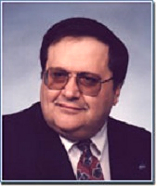 John Vacca is an information technology consultant, researcher, professional writer, Editor, reviewer, and internationally-known best-selling author based in Pomeroy, Ohio. Since 1982, John has authored/edited 79 books (some of his most recent books include): • Security in the Private Cloud (Publisher: CRC Press (an imprint of Taylor & Francis Group, LLC) (September 1, 2016)) • Cloud Computing Security: Foundations and Challenges (Publisher: CRC Press (an imprint of Taylor & Francis Group, LLC) (August 19, 2016)) • Handbook of Sensor Networking: Advanced Technologies and Applications (Publisher: CRC Press (an imprint of Taylor & Francis Group, LLC) (January 14, 2015)) • Network and System Security, Second Edition, 2E (Publisher: Syngress (an imprint of Elsevier Inc.) (September 23, 2013)) • Cyber Security and IT Infrastructure Protection (Publisher: Syngress (an imprint of Elsevier Inc.) (September 23, 2013)) • Managing Information Security, Second Edition, 2E (Publisher: Syngress (an imprint of Elsevier Inc.) (September 23, 2013)) • Computer and Information Security Handbook, 2E (Publisher: Morgan Kaufmann (an imprint of Elsevier Inc.) (May 31, 2013)) • Identity Theft (Cybersafety) (Publisher: Chelsea House Pub (April 1, 2012 ) • System Forensics, Investigation, And Response (Publisher: Jones & Bartlett Learning (September 24, 2010) • Managing Information Security (Publisher: Syngress (an imprint of Elsevier Inc.) (March 29, 2010)) • Network and Systems Security (Publisher: Syngress (an imprint of Elsevier Inc.) (March 29, 2010)) • Computer and Information Security Handbook, 1E (Publisher: Morgan Kaufmann (an imprint of Elsevier Inc.) (June 2, 2009)) • Biometric Technologies and Verification Systems (Publisher: Elsevier Science & Technology Books (March 16, 2007)) • Practical Internet Security (Hardcover): (Publisher: Springer (October 18, 2006)) • Optical Networking Best Practices Handbook (Hardcover): (Publisher: Wile
Affiliations and Expertise