Nanotechnology in Diagnosis, Treatment and Prophylaxis of Infectious Diseases
1st Edition
Editors:
Mahendra Rai
Kateryna Kon
Paperback ISBN: 9780128013175
eBook ISBN: 9780128014714
Published Date: 15th March 2015
Secure Checkout
Personal information is secured with SSL technology.
Free Shipping
Free global shipping
No minimum order.
---
Nanotechnology in Diagnosis, Treatment and Prophylaxis of Infectious Diseases delivers comprehensive coverage of the application of nanotechnology to pressing problems in infectious disease.
This text equips readers with cutting-edge knowledge of promising developments and future prospects in nanotechnology, paying special attention to microbes that are now resistant to conventional antibiotics, a concerning problem in modern medicine.
Readers will find a thorough discussion of this new approach to infectious disease treatment, including the reasons nanotechnology presents a promising avenue for the diagnosis, treatment, and prophylaxis of infectious diseases.
Provides a comprehensive overview of the use of nanotechnology in the treatment and diagnosis of infectious diseases
Covers all common types of infective agents, including bacteria, viruses, fungi, and protozoa, along with their vectors, ticks, mosquitoes, flies, etc.
Delivers commentary from an international researcher base, providing insights across differing economic statuses
Includes a foundation of basic nanotechnological concepts to aid in designing new strategies to combat several pathogenic diseases and cancer
Illustrates the high antimicrobial potential of nanoparticles, ultimately demonstrating how they are a promising alternative class that can be successfully used in fighting a myriad of infections
Researchers, scientists, graduate and postgraduate students in biology: microbiology, bacteriology, biotechnology, mycology, virology, infectious diseases, surgery, dermatology, and pharmacology
List of Contributors
Preface
Chapter 1. Gold and Silver Nanoparticles for Diagnostics of Infection

1.1 Nanotechnology and Infection
1.2 Gold and Silver NPs for Molecular Diagnostics
1.3 Nanodiagnostics for Nucleic Acids
1.4 Aptamers and Antibodies
1.5 iPCR and Other Methods
1.6 Conclusion
Acknowledgments
References

Chapter 2. Antimicrobial Models in Nanotechnology: From the Selection to Application in the Control and Treatment of Infectious Diseases

2.1 Introduction
2.2 Antimicrobial Susceptibility Testing Methods of NMs
2.3 Nanotoxicology
2.4 In Vitro Pharmacokinetics/Pharmacodynamic Models
2.5 Conclusions
Acknowledgment
References

Chapter 3. Silver Nanoparticles for the Control of Vector-Borne Infections

3.1 Introduction
3.2 Louse-Borne Infections and Activity of AgNPs Against Lice
3.3 Mosquito-Borne Infections and Activity of AgNPs Against Mosquitoes
3.4 Tick-Borne Infections and Activity of AgNPs Against Ticks
3.5 Flies, Their Role in Transmission and Spread of Infections, and Activity of AgNPs Against Flies
3.6 Conclusions and Future Prospects
References

Chapter 4. Magnetite Nanostructures: Trends in Anti-Infectious Therapy

4.1 Introduction
4.2 Nanoparticles with Biomedical Applications
4.3 Conclusions
Acknowledgments
References

Chapter 5. Photodynamic Therapy of Infectious Disease Mediated by Functionalized Fullerenes

5.1 Introduction
5.2 Antibiotic Resistance and the Need for PDT
5.3 PDT Mechanism of Action
5.4 Applications
5.5 The Ideal PS
5.6 PDT Using Fullerenes
5.7 In Vitro Studies
5.8 In Vivo Studies
5.9 Conclusions
Acknowledgments
References

Chapter 6. Nonconventional Routes to Silver Nanoantimicrobials: Technological Issues, Bioactivity, and Applications

6.1 Introduction
6.2 Ion Beam Sputtering Deposition of AgNP-Based Coatings
6.3 Photo-Assisted Deposition of AgNP-Based Coatings
6.4 Electrochemical Methods for Nanomaterial Synthesis
6.5 Overview of the Most Widely Accepted Bioactivity Mechanisms
6.6 Overview of the Most Promising Applications
6.7 Conclusions and Future Perspectives
References

Chapter 7. Application of Nanomaterials in Prevention of Bone and Joint Infections

7.1 Introduction
7.2 Orthopedic Implants and Infections
7.3 Local Delivery of Antimicrobials
7.4 Antimicrobial Implant Coatings
7.5 Implant Coating with Nano-Silver
7.6 Conclusion and Future Perspectives
Acknowledgments
References

Chapter 8. The Potential of Metal Nanoparticles for Inhibition of Bacterial Biofilms

8.1 Introduction
8.2 Diseases Caused by Bacterial Biofilms
8.3 Biofilm Resistance to Conventional Antibiotics and New Alternative Strategies to Combat Bacterial Biofilms
8.4 Antibiofilm Activity of Metal NPs
8.5 Conclusions
References

Chapter 9. Tackling the Problem of Tuberculosis by Nanotechnology: Disease Diagnosis and Drug Delivery

9.1 Introduction
9.2 The Present Scenario of Antibiotics Used Against TB
9.3 Nanotechnology as a Novel Approach in Drug Discovery
9.4 Nano-Based DNA Vaccines for TB
9.5 Role of Nanobiosensors in Diagnostics of TB
9.6 Conclusion and Future Perspectives
References

Chapter 10. Influence of Physicochemical Properties of Nanomaterials on Their Antibacterial Applications

10.1 Introduction
10.2 Physicochemical Properties of Nanomaterials and Their Influence on Antibacterial Performance
10.3 Conclusions
References

Chapter 11. Nanocarriers Against Bacterial Biofilms: Current Status and Future Perspectives

11.1 Introduction
11.2 Biofilms—Health and Economic Burdens
11.3 Biofilms—Definition, Composition, and Development
11.4 Challenges in Antimicrobial Treatment of Biofilms
11.5 Current Approaches for Efficient Anti-Infective Therapy
11.6 Biofilm Targeting
11.7 Experimental Evaluation of Nanocarrier–Biofilm Interaction
11.8 Pharmaceutical Application of Nanoantimicrobials
11.9 Clinical Studies and Marketed Products
11.10 Conclusion and Future Perspectives
References

Chapter 12. Nanomaterials for Antibacterial Textiles

12.1 Introduction
12.2 Textile Fibers
12.3 Preparatory Processes
12.4 Coloration Processes
12.5 Environmental Concerns
12.6 Antibacterial Function Finish
12.7 Antibacterial Textiles Using Nanomaterials
12.8 Potential Implications
12.9 Evaluation of Antibacterial Efficacy
12.10 Future Scope
Acknowledgment
References

Chapter 13. Complexes of Metal-Based Nanoparticles with Chitosan Suppressing the Risk of Staphylococcus aureus and Escherichia coli Infections

13.1 Introduction
13.2 Synthesis of Metal Nanoparticles, Characterization, and Modification
13.3 Interaction of Metal Nanoparticles with Cell Components Affecting Cellular Processes
13.4 Biochemical Mechanism of Toxicity to Prokaryotic Cells
13.5 Oxidative Stress and Formation of ROS by Metal Nanoparticles
13.6 Antibacterial Effect of Metal Nanoparticles in Complex with Chitosan
13.7 Effect of Metal Nanoparticles in Specific Examples
13.8 Conclusion
Acknowledgment
References

Chapter 14. Nanotechnology—Is There Any Hope for Treatment of HIV Infections or Is It Simply Impossible?

14.1 Introduction
14.2 Current Antiretroviral Chemotherapy
14.3 Nanotechnology in HIV Chemotherapy—Why?
14.4 Nanoparticle Research
14.5 Industry Approach and Commercialization Success
14.6 Conclusion and Perspectives
References

Chapter 15. Nanotherapeutic Approach to Targeting HIV-1 in the CNS: Role of Tight Junction Permeability and Blood–Brain Barrier Integrity

15.1 Introduction
15.2 HIV-1 Reservoir in the Brain
15.3 Characteristics of Nanoparticles That Enhance Their Applicability to Biomedical Application
15.4 Nanotechnology-Based HIV Therapeutics
15.5 The Blood–Brain Barrier
15.6 In Vitro Model of the Human BBB
15.7 Role of TJ Protein in BBB Preservation
15.8 Key TJ Proteins—JAM-2, ZO-1, Claudin-5, and Occludin
15.9 Mechanisms of TJ Modulation
15.10 Effect of Nanoparticles on TJ Proteins in BMVEC Cultures
15.11 Conclusion
References

Chapter 16. A Novel Fungicidal Action of Silver Nanoparticles: Apoptosis Induction

16.1 Introduction
16.2 ROS Accumulation
16.3 Phosphatidyl Serine Exposure
16.4 Mitochondrial Dysfunction
16.5 Caspase Activation
16.6 DNA Fragmentation and Chromosome Condensation
16.7 Cell-Cycle Arrest
16.8 Synergistic Effect of Silver Nanoparticles
16.9 Conclusion and Future Prospects
References

Chapter 17. Silver Nanoparticles to Fight Candida Coinfection in the Oral Cavity

17.1 Introduction
17.2 Silver Nanoparticles Against Candida Biofilms
17.3 Conclusions and Future Perspectives
References

Chapter 18. Nanomedical Therapeutic and Prophylaxis Strategies Against Intracellular Protozoa in the Americas

18.1 Introduction
18.2 Leishmaniasis
18.3 Chagas Disease
18.4 Conclusions
References

Index
No. of pages:

344
Language:

English
Copyright:

© Academic Press

2015
Published:

15th March 2015
Imprint:

Academic Press
Paperback

ISBN:

9780128013175
eBook

ISBN:

9780128014714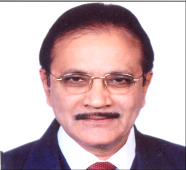 Professor Rai is a Senior Professor at the Department of Biotechnology, Sant Gadge Baba Amravati University at Amravati, Maharashtra, India. He was a Visiting Scientist at the Department of Bioenergetics, University of Geneva, Switzerland His area of expertise includes microbial biotechnology and nanobiotechnology. His present research interests include the application of nanobiotechnology in medicine with reference to the development of nanoantimicrobials. In 2020, Professor Rai was featured in Stanford's list of top 2% scientists under Nanoscience and Nanotechnology. He has an h-index of 62 and has to his credit over 400 research papers, 102 articles, 60 books and 7 patents. Dr Rai serves as a referee for 20 international journals and is a member of the editorial board of 14 national and international journals. He has numerous international collaborations in Argentina, Hungary, Switzerland, Germany, Russia, Brazil, USA, and Poland. He has over 30 years of experience in teaching and research.
Affiliations and Expertise
Professor and Head, Department of Biotechnology, Amravati University, Amravati, Maharashtra, India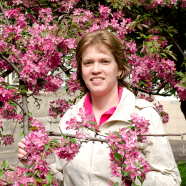 Dr. Kateryna Kon, MD, PhD, currently works at the Department of Microbiology, Virology and Immunology at Kharkiv National Medical University, Kharkiv, Ukraine as an Associate Professor. Dr. Kon received the Best Young Scientist of Kharkiv Award in 2007. She has ten years of teaching and fifteen years of research experience. She is an editorial board member of six international peer-reviewed journals.
Dr. Kon's scientific contributions include more than 100 publications, 6 books and 18 scientific articles. The main focus of Dr. Kon's research is antibiotic resistance in bacteria, coping with microbial resistance by plant essential oils and nanoparticles, microbiology of surgical and gynaecological infections, application of different statistical methods to analysis of biomedical data.
Affiliations and Expertise
Associate Professor, Department of Microbiology, Virology and Immunology, Kharkiv National Medical University, Kharkiv, Ukraine
Tax Exemption
We cannot process tax exempt orders online. If you wish to place a tax exempt order please
contact us
.
Elsevier.com visitor survey
We are always looking for ways to improve customer experience on Elsevier.com.
We would like to ask you for a moment of your time to fill in a short questionnaire, at the end of your visit.

If you decide to participate, a new browser tab will open so you can complete the survey after you have completed your visit to this website.

Thanks in advance for your time.
Accept
Decline