Music, Neurology, and Neuroscience: Historical Connections and Perspectives, Volume 216
1st Edition
Serial Editors:
Eckart Altenmüller
Stanley Finger
François Boller
eBook ISBN: 9780444634108
Hardcover ISBN: 9780444633996
Published Date: 11th February 2015
Secure Checkout
Personal information is secured with SSL technology.
Free Shipping
Free global shipping
No minimum order.
---
Preface
PART 1: HISTORY OF NEUROSCIENCE

Chapter 1: Franz Joseph Gall and music: the faculty and the bump

Abstract
1 A Brief Summary of Gall's Life
2 Abstract and Newer Faculties
3 Methodology and Cortical Localization
4 The "Faculty of Perceiving the Relations of Tones, Talent for Music"
5 Before and After
Acknowledgments

Chapter 2: Music, neurology, and psychology in the nineteenth century

Abstract
1 Introduction
2 Brain Processing of Music
3 Music as an Expression of Emotion
4 Richard Wallaschek—Synthesis of Music, Neurology and Psychology
5 Summary

PART 2: APHASIA AND SINGING

Chapter 3: Singing by speechless (aphasic) children: Victorian medical observations

Abstract
1 Introduction
2 Historical Context
3 Cases of Singing in Speechless Patients
4 Later Observations
5 Discussion and Conclusions

Chapter 4: Some early cases of aphasia and the capacity to sing

Abstract
1 Introduction
2 Eighteenth-century Observations of Singing in Aphasia
3 Nineteenth-century Observations of Singing in Aphasia
4 Summary

PART 3: PATHOLOGICAL CONNECTIONS

Chapter 5: Benjamin Franklin and his glass armonica: from music as therapeutic to pathological

Abstract
1 Benjamin Franklin
2 Glass as a Musical Instrument
3 Franklin's Path to the Armonica
4 Manipulating Passions with Musical Glasses
5 Franklin on the Armonica and Manipulating the Passions
6 Treating Melancholy and Hysteria in London
7 On Music's Utility
8 Applause and an "Emotional" Digression
9 Fears and Accusations
10 Franklin on Armonica-caused Health Concerns
11 Epilogue
Acknowledgments

Chapter 6: Historical perspectives on music as a cause of disease

Abstract
1 From the Harmony of the Spheres to Nervous Stimulation
2 Music and Overstimulated Nerves (1790–1850)
3 Pathological Music (1850–1914)
4 Twentieth-Century Blues: pathological Music (1900–1945)
5 Pathological Music (1945–Present)

PART 4: GREAT MUSICIANS AND THEIR NEUROLOGICAL DISORDERS

Chapter 7: Stroke, music, and creative output: Alfred Schnittke and other composers

Abstract
1 Alfred Schnittke, His Music and Life
2 Music and Stroke: Britten, Langalais, Shebalin, Stravinsky, and Thompson
3 The Effect of Stroke on Schnittke
Acknowledgments

Chapter 8: Hector Berlioz and his Vesuvius: an analysis of historical evidence from an epileptological perspective

Abstract
1 Biographical Background
2 A Mystery
3 Le Mal Inexprimable: The Ineffable Malady
4 The Diagnosis
5 Encore: la Symphonie Fantastico-Épileptique
6 Conclusion
Acknowledgment

Chapter 9: Alexander Scriabin: his chronic right-hand pain and Its impact on his piano compositions

Abstract
1 Introduction
2 Scriabin's Injury in 1891
3 A Musical-Medical Assessment
4 Coda
Acknowledgment

Chapter 10: Frederick Delius: controversies regarding his neurological disorder and its impact on his compositional output

Abstract
1 His Life
2 His Illness
3 Brief Review of Neurosyphilis
4 His Music
5 Conclusions

Chapter 11: Robert Schumann in the psychiatric hospital at Endenich

Abstract
1 Introduction
2 Medical History
3 Discussion
Acknowledgments

Chapter 12: Mozart at play: the limitations of attributing the etiology of genius to tourette syndrome and mental illness

Abstract
1 Introduction
2 Tourette Syndrome
3 Mental Illness Scatology
4 Mozart's Playing
5 Daines Barrington's Interview with Mozart: play Is the Thing
6 Mozart's Personality
7 Mozart's Playful Attitude
8 Conclusion
Acknowledgments

Chapter 13: Paul Wittgenstein's right arm and his phantom: the saga of a famous concert pianist and his amputation

Abstract
1 Paul Wittgenstein
2 Later Events
3 The Phantom Limb Phenomena
Acknowledgments

Chapter 14: Georg Friedrich Händel: a case of large vessel disease with complications in the eighteenth century

Abstract
1 Biography and Character
2 Händel's Neurological Disease
3 Händel's Visual Impairment
4 Which are the Most Plausible Diagnoses and Which Medical Evidence Is There to Support Them?
5 Treatments for Stroke in the Eighteenth Century

Chapter 15: Joseph Haydn's encephalopathy: new aspects

Abstract
1 Introduction
2 What Neurological Disorders Did Haydn Suffer from? (Table 2)

Chapter 16: Organists and organ music composers

Abstract
1 Introduction
2 Classical and Church Organists and Organ Music Composers
3 Neurological Findings

Chapter 17: Frédéric Chopin and his neuropsychiatric problems

Abstract
1 Introduction
2 "His Health Declined Slowly": an Overview of Chopin's Medical History
3 "Chopin's Suffering": On the Endless Pitfalls of Retrospective Diagnosis
4 "I Feel Like a Violin String on a Contrabass": toward an Uninvestigable Relationship Between Illness and Work

PART 5: OPERA AS A WINDOW TO NEUROLOGY AND NEUROSCIENCE

Chapter 18: Somnambulism in Verdi's Macbeth and Bellini's La Sonnambula: opera, sleepwalking, and medicine

Abstract
1 Somnambulism in opera
2 Somnambulism and the Arts
3 Shakespeare's Macbeth
4 Verdi's Macbeth
5 Bellini's La Sonnambula
6 The Music Accompanying the Somnambulism Scenes
7 Discussion and Conclusions
Acknowledgments

Chapter 19: Opera and neuroscience

Abstract
1 Introduction
2 The Origins of Madness in Opera
3 Mozart and Mesmerism
4 Nineteenth-century Pathological Madness
5 Operatic Development of Neurological and Psychiatric Characters
6 Conclusions
Acknowledgments

Index
Volume in Series
---
Music, Neurology, and Neuroscience: Historical Connections and Perspectives provides a broad and comprehensive discussion of history and new discoveries regarding music and the brain, presenting a multidisciplinary overview on music processing, its effects on brain plasticity, and the healing power of music in neurological and psychiatric disorders.
In this context, the disorders that plagued famous musicians and how they affected both performance and composition are critically discussed, as is music as medicine and its potential health hazard.
Additional topics, including the way music fits into early conceptions of localization of function in the brain, its cultural roots in evolution, and its important roles in societies and educational systems are also explored.
Examines music and the brain both historically and in the light of the latest research findings
The largest and most comprehensive volume on "music and neurology" ever written
Written by a unique group of real world experts representing a variety of fields, ranging from history of science and medicine, to neurology and musicology
Includes a discussion of the way music has cultural roots in evolution and its important role in societies
Neuroscientists, psychologists, neurologists
---
No. of pages:

440
Language:

English
Copyright:

© Elsevier

2015
Published:

11th February 2015
Imprint:

Elsevier
eBook

ISBN:

9780444634108
Hardcover

ISBN:

9780444633996
---
Affiliations and Expertise
Hochschule für Musik, Theater und Medien, Hannover, Germany
Affiliations and Expertise
Washington University, St. Louis, MO, USA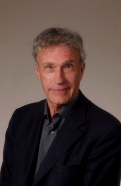 François Boller, M.D., Ph.D. has been co-Series Editor of the Handbook of Clinical Neurology since 2002. He.is a board-certified neurologist currently Professor of Neurology at the George Washington University Medical School (GW) in Washington, DC. He was born in Switzerland and educated in Italy where he obtained a Medical Degree at the University of Pisa. After specializing in Neurology at the University of Milan, Dr. Boller spent several years at the Boston VA and Boston University Medical School, including a fellowship under the direction of Dr. Norman Geschwind. He obtained a Ph.D. in Experimental Psychology from Case Western Reserve University in Cleveland, Ohio where he was in charge of Neuroscience teaching at the Medical School and was nominated Teacher of the Year. In 1983, Dr. Boller became Professor of Neurology and Psychiatry at the University of Pittsburgh where he founded and directed one of the first NIH funded Alzheimer Disease Research Centers in the country. In 1989, he was put in charge of a Paris-based INSERM Unit dedicated to the neuropsychology and neurobiology of cerebral aging. He returned to the United States and joined the NIH in 2005, before coming to GW in July 2014.
Dr. Boller's initial area of interest was aphasia and related disorders; he later became primarily interested in cognitive disorders and dementia with emphasis on the correlates of cognitive disorders with pathology, neurophysiology and imaging. He was one of the first to study the relation between Parkinson and Alzheimer disease, two processes that were thought to be unrelated. His current area of interest is Alzheimer's disease and related disorders with emphasis on the early and late stages of the disease. He is also interested in the history of Neurosciences and is Past President of the International Society for the History of Neurosciences. He was the founding Editor-in-Chief of the European Journal of Neurology, the official Journal of the European Federation of Neurological Societies (now European Academy of Neurology). He is a Fellow of the American Academy of Neurology and a member of the American Neurological Association. In addition, he has chaired Committees within the International Neuropsychological Society, the International Neuropsychology Symposium, and the World Federation of Neurology (WFN). He has authored over 200 papers and books including the Handbook of Neuropsychology (Elsevier).
Affiliations and Expertise
Professor of Neurology, George Washington University Medical School, Washington, DC, USA
Tax Exemption
We cannot process tax exempt orders online. If you wish to place a tax exempt order please
contact us
.
Elsevier.com visitor survey
We are always looking for ways to improve customer experience on Elsevier.com.
We would like to ask you for a moment of your time to fill in a short questionnaire, at the end of your visit.

If you decide to participate, a new browser tab will open so you can complete the survey after you have completed your visit to this website.

Thanks in advance for your time.
Accept
Decline