Muscle 2-Volume Set
1st Edition
Fundamental Biology and Mechanisms of Disease
Editors:
Joseph Hill
Eric Olson
Hardcover ISBN: 9780123815101
eBook ISBN: 9780123815118
Published Date: 18th July 2012
---
A valuable study of the science behind the medicine, Muscle: Fundamental Biology and Mechanisms of Disease brings together key leaders in muscle biology. These experts provide state-of-the-art insights into the three forms of muscle--cardiac, skeletal, and smooth--from molecular anatomy, basic physiology, disease mechanisms, and targets of therapy. Commonalities and contrasts among these three tissue types are highlighted. This book focuses primarily on the biology of the myocyte.
Individuals active in muscle investigation--as well as those new to the field--will find this work useful, as will students of muscle biology. In the case of hte former, many wish to grasp issues at the margins of their own expertise (e.g. clinical matters at one end; molecular matters at the other), adn this book is designed to assist them. Students, postdoctoral fellows, course directors and other faculty will find this book of interest. Beyond this, many clinicians in training (e.g. cardiology fellows) will benefit.
The only resource to focus on science before the clinical work and therapeutics
Tiered approach to subject: discussion first of normal muscle function through pathological/disease state changes, and ending each section with therapeutic interventions
Coverage of topics ranging from basic physiology to newly discovered molecular mechanisms of muscle diseases for all three muscle types: cardiac, skeletal, and smooth
The primary audience for this work is entry level and experienced researchers, practicing clinicians, postdocs, graduate students, and medical students across molecular and muscle medicine, developmental biology, molecular biology, cell biology, physiology, pathology, pharmacology, cardiology, translational medicine and biomedicine.
List of Contributors
Acknowledgments
VOLUME 1
Part I: Introduction
Chapter 1. An Introduction to Muscle
Cardiac Muscle
Skeletal Muscle
Smooth Muscle
Common Molecular Mechanisms
Summary
Chapter 2. A History of Muscle
Introduction
Early Observations
Animal Spirits and the Vital Force
Electrical Activation
Energy Utilization: Work and Heat
Energy Production: Metabolism
Contractile Proteins
The Sliding-Filament Hypothesis
Calcium, Excitation–Contraction Coupling, Relaxation
Skeletal, Cardiac, and Smooth Muscle
Conclusion
REFERENCES
Part II: Cardiac Muscle
Section A: Basic Physiology
Chapter 3. Cardiac Myocyte Specification and Differentiation
Early Fate Decisions in Commitment of Mesoderm to the Cardiac Muscle Lineage
Cardiac Progenitors Arise from Two Molecularly Distinct "Heart Fields"
Differentiation of Cardiac Progenitors into Functional Myocytes
Conclusions
REFERENCES
Chapter 4. Transcriptional Control of Cardiogenesis
Overview of Transcription Factors Necessary for Heart Development
Transcriptional Regulation of Cardiac Morphogenesis
Transcriptional Regulation of Cardiac Conduction System Development
Transcriptional Regulation of Cardiomyocyte Proliferation
Summary and Perspectives
Acknowledgments
REFERENCES
Chapter 5. Cardiomyocyte Ultrastructure
Introduction
Myocyte Architecture
Non-Myocyte Tissue Compartment
Regional Variation in Structure
REFERENCES
Chapter 6. Overview of Cardiac Muscle Physiology
Introduction
The Cardiac Pump
Regulation of the Cardiac Pump
Basis for the Cardiac Output Changes During Exercise
Bibliography
Chapter 7. Ioni
No. of pages:

1528
Language:

English
Copyright:

© Academic Press

2012
Published:

18th July 2012
Imprint:

Academic Press
eBook

ISBN:

9780123815118
Hardcover

ISBN:

9780123815101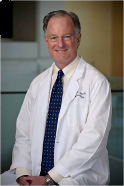 Dr. Hill is a cardiologist-scientist whose research strives to decipher mechanisms of structural, functional, and electrical remodeling of the heart. He earned M.D. and Ph.D. degrees from Duke University, conducted postdoctoral scientific training with Jean-Pierre Changeux at the Institut Pasteur in Paris, and pursued clinical training in Internal Medicine and Cardiology at Brigham and Women's Hospital, Harvard Medical School. Dr. Hill served on faculty at the University of Iowa for 5 years before moving in 2002 to UT Southwestern as Chief of Cardiology and Director of the Harry S. Moss Heart Center. Dr. Hill's honors include election to the Association of University Cardiologists and the Association of American Physicians. Dr. Hill maintains an active clinical practice focusing on general cardiology, hypertension, and heart failure.
Affiliations and Expertise
Professor of Internal Medicine and Molecular Biology; James T. Willerson, M.D. Distinguished Chair in Cardiovascular Diseases; Frank M. Ryburn, Jr., Chair in Heart Research, University of Texas Southwestern Medical Center, Dallas, TX, USA
Dr. Olson has dedicated his career to deciphering mechanisms that control muscle gene regulation and development. He received B.A. and Ph.D. degrees from Wake Forest University. After postdoctoral training with Luis Glaser at Washington University School of Medicine, he joined the Department of Biochemistry and Molecular Biology at the M. D. Anderson Cancer Center in 1984 and became Professor and Chairman in 1991. In 1995, he founded the Department of Molecular Biology at UT Southwestern. Dr. Olson has received numerous prestigious awards and honors. He is a member of the American Academy of Arts and Sciences, and its Institute of Medicine.
Affiliations and Expertise
Professor of Molecular Biology; Robert A. Welch Distinguished Chair; Annie and Willie Nelson Professor; Pogue Distinguished Chair in Research on Cardiac Birth Defects, University of Texas Southwestern Medical Center, Dallas, TX, USA
"This two-volume set is distinguished by its emphasis on normal muscle function as well as changes evident in pathology or disease. Therapeutic interventions end each section, but the science comes first. Organization of 108 chapters is in sections on cardiac muscle (basic physiology, adaptations and response, myocardial disease); skeletal muscle (basics and adaptations, disease, and therapeutics); and smooth muscle (physiology, heterogeneities, adaptations and response, and disease). Editors Hill and Olson (both: U. of Texas Southwestern Medical Center) have shepherded the work of contributors based mostly in the US, with a few from Europe."--Reference & Research Book News October 2012