Handbook of Immunohistochemistry and in Situ Hybridization of Human Carcinomas
1st Edition
Molecular Pathology, Colorectal Carcinoma, and Prostate Carcinoma
eBook ISBN: 9780080495200
Hardcover ISBN: 9780123339423
Published Date: 12th January 2005
---

Authors and Coauthors of Volume 2
Foreword
Preface to Volume 2
Contents of Volume 1
Prologue
Selected Definitions
I Molecular Pathology
1.1 Laser Capture Microdissection-Microarray Technology: Global mRNA Amplification for Expression Profiling on Laser Capture Cells
1.2 Comparative Genomic Hybridization Analysis Using Metaphase or Microarray Slides
1.3 Microarray Immunoassay of Complex Specimens: Problems and Technologic Challenges
1.4 Comparative Genomic Hybridization
1.5 Microsatellite Instability in Cancer: Assessment by High Resolution Fluorescent Microsatellite Analysis
1.6 The Role of Extreme Phenotype Selection in Cancer Research
1.7 Rolling Circle Amplification
1.8 Direct, in situ Assessment of Telomere Length Variation in Human Cancers and Preneoplastic Lesions
1.9 Clinical Flow Cytometry of Solid Tumors
1.10 Suppression Subtractive Hybridization Technology
II Colorectal Carcinoma 127
2.1 Colorectal Carcinoma: An Introduction
2.2 Role of Immunohistochemical Expression of p53
2.3 Applying Tissue Microarray in Rectal Cancer: Immunostaining of Ki-67 and p53
2.4 Role of Immunohistochemical Expression of p21 in Rectal Carcinoma
2.5 Role of p107 Expression in Colorectal Carcinoma
2.6 Expression of Gastric MUC5AC Mucin During Colon Carcinogenesis
2.7 Role of Cyclooxygenase2 Expression in Colorectal Cancer
2.8 Role of Immunohistochemical Expression of Bcl-2 in Colorectal Carcinoma
2.9 Immunohistochemical Detection of CD97 Protein in Colorectal Carcinoma
2.10 Roles of Immunohistochemical Expression of Cyclin A and Cyclin-Dependent Kinase 2 in Colorectal Tumors
2.11 Role of Mismatch Repair Proteins and Microsatellite Instability in Colon Carcinoma
2.12 Role of CD-61 (Beta-3 Integrin) Glycoprotein in Colon Carcinoma
2.13 Immunohistochemical and in situ Hybridization Analysis of Lumican in Colorectal Carcinoma
2.14 Role of Immunohistochemical Expression and in situ Hybridization Expression of Endothelin in Colon Carcinoma
2.15 Role of Fibroblastic Stroma in Colon Carcinoma
2.16 Role of Immunohistochemical Expression of p53, Rb, and p16 Proteins in Anal Squamous Cell Carcinoma
III Prostate Carcinoma
3.1 Prostate Carcinoma: An Introduction
3.2 Genetic Alterations in Prostate Cancer
3.3 Alterations of Genes and Their Expression in Prostate Carcinoma
3.4 In situ Hybridization of Human Telomerase Reverse Transcriptase mRNA in Prostate Carcinoma
3.5 Detection of Genetic Abnormalities Using Comparative Genomic Hybridization in Prostate Cancer Cell Lines
3.6 Markers for the Development of Early Prostate Cancer
3.7 The Role of MUC18 in Prostate Carcinoma
3.8 Role of Immunohistochemical Expression of PCNA and p53 in Prostate Carcinoma
3.9 Role of the p14ARF and p16INK4a Genes in Prostate Cancer
3.10 P504S/α-Methylacyl CoA Racemase: A New Cancer Marker for the Detection of Prostate Carcinoma
3.11 Role of Somatostatin Receptors in Prostate Carcinoma
3.12 Role of Immunohistochemical Expression of Retinoid X Receptors in Prostate Carcinoma
3.13 Role of Androgen Receptor Cofactors in Prostate Cancer
3.14 Role of Androgen Receptor Gene Amplification and Protein Expression in Hormone Refractory Prostate Carcinoma
3.15 Role of Immunohistochemical Loss of Bin1/Amphiphysin2 in Prostatic Carcinoma
3.16 Role of Prostate-Specific Glandular Kallikrein 2 in Prostate Carcinoma
3.17 Expression and Gene Copy Number Alterations of HER-2/neu (ERBB2) Gene in Prostate Cancer
3.18 Combined Detection of Low Level HER-2/neu Expression and Gene Amplification in Prostate Cancer by Immunofluorescence and Fluorescence in situ Hybridization
3.19 Calpain Proteases in Prostate Carcinoma
3.20 Immunohistochemical Expression of Raf Kinase Inhibitor Protein in Prostate Carcinoma
Index

---
Immunohistochemistry is the use of specific antibodies to stain particular molecular species in situ. This technique has allowed the identification of many more cell types than could be visualized by classical histology, particularly in the immune system and among the scattered hormone-secreting cells of the endocrine system, and has the potential to improve diagnosis, prognosis and therapeutic options of cancer.
This book discusses all aspects of immunohistochemistry and in situ hybridization technologies and the important role they play in reaching a cancer diagnosis. It provides step-by-step instructions on the methods of additional molecular technologies such as DNA microarrays, and microdissection, along with the benefits and limitations of each method. The topics of region-specific gene expression, its role in cancer development and the techniques that assist in the understanding of the molecular basis of disease are relevant and necessary in science today.
This book is the second volume of three planned, individually-sold volumes on this topic. Like Volume 1, this book fully explains the principles and applications of modern techniques used in the field of molecular genetics. It will be of particular interest to pathologists and molecular pathologists conducting both academic and/or clinical research.
The only book available that translates molecular genetics into cancer diagnosis
The results of each Immunohistochemical and in situ hybridization method are presented in the form of color illustrations
Methods discussed were either developed or refined by expert contributors in their own laboratories
Graduate and medical students in cancer research, oncology, pathology, biology, immunology, bioinformatics and endocrinology.
---
No. of pages:

492
Language:

English
Copyright:

© Academic Press

2005
Published:

12th January 2005
Imprint:

Academic Press
eBook

ISBN:

9780080495200
Hardcover

ISBN:

9780123339423
---
"The impressive list of contributors, form 15 countries, and the extensive coverage in 492 pages (with many micrographs of excellent quality) maintains the high standard established in Volume 1 of the Handbook series. It represents a valuable addition to the available technical literature on human carcinomas. Professor Hayat is again to be congratulated for producing such a useful book. This book should be considered for purchase by medical school librarians and by hospital Pathology/Oncology departments." --MICRON (2005)
---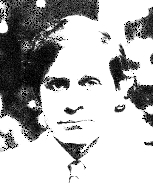 Dr. Hayat has published extensively in the fields of microscopy, cytology, immunohistochemistry, immunocytochemistry, and antigen retrieval methods. He is Distinguished Professor, Department of Biological Sciences, Kean University, Union, New Jersey, USA.
Affiliations and Expertise
Distinguished Professor, Department of Biological Sciences, Kean University, Union, NJ, USA