Monitoring Water Quality
1st Edition
Pollution Assessment, Analysis, and Remediation
Hardcover ISBN: 9780444593955
eBook ISBN: 9780444594044
Published Date: 29th January 2013
---
Monitoring Water Quality is a practical assessment of one of the most pressing growth and sustainability issues in the developed and developing worlds: water quality. Over the last 10 years, improved laboratory techniques have led to the discovery of microbial and viral contaminants, pharmaceuticals, and endocrine disruptors in our fresh water supplies that were not monitored previously.
This book offers in-depth coverage of water quality issues (natural and human-related), monitoring of contaminants, and remediation of water contamination. In particular, readers will learn about arsenic removal techniques, real-time monitoring, and risk assessment. Monitoring Water Quality is a vital text for students and professionals in environmental science, civil engineering, chemistry — anyone concerned with issues of water analysis and sustainability assessment.
Covers in depth the scope of sustainable water problems on a worldwide scale
Provides a rich source of sophisticated methods for analyzing water to assure its safety
Describes the monitoring of contaminants, including pharmaceutical and endocrine disruptors
Helps to quickly identify the sources and fates of contaminants and sources of pollutants and their loading
All who deal with water analysis and water sustainability assessment, i.e. chemists, chemical engineers, environmental scientists/engineers, civil engineers working in the water management and resources and hydrologists. Academics and students (graduates will use this as a reference book). It could also be used in advanced water quality courses as more and more universities introduce courses on water related topics.
Preface
1. Monitoring Water Quality, Pollution Assessment, and Remediation to Assure Sustainability
1.1 Introduction
1.2 Water-Quality Status and Trends in the United States
1.3 Rivers in Africa Are in Jeopardy
1.4 Septic Systems in the Coastal Environment: Multiple Water-Quality Problems in Multiple Areas
1.5 Assessment of Risk from Endocrine-Disrupting Compounds
1.6 Water-Quality Monitoring and Environmental Risk Assessment
1.7 Analytical Measurements to Improve Nonpoint Pollution Assessments in Indiana's Lake Michigan Watershed
1.8 Real-Time and Near Real-Time Monitoring Options for Water Quality
1.9 Advanced Oxidation and Reduction Process Radical Generation in the Laboratory and at Large Scale
1.10 Cactus Mucilage as an Emergency Response Biomaterial for Providing Clean Drinking Water
1.11 Potable Water Filter Development
1.12 Removal and Immobilization of Arsenic in Water and Soil Using Nanoparticles
1.13 Transforming an Arsenic Crisis into an Economic Enterprise
1.14 Monitoring from Source to Tap: The New Paradigm for Ensuring Water Security and Quality
1.15 Evaluation of Sustainability Strategies
1.16 Conclusions
Appendix
References
2. Water Quality Status and Trends in the United States
2.1 Introduction
2.2 Monitoring and Assessments of Complex Water Quality Problems
2.3 USGS Strategies to Assess Status and Trends
2.4 Conclusions
Acknowledgments
References
3. Rivers in Africa Are in Jeopardy
3.1 Introduction
3.2 The Pollution of River Systems
3.3 Climate Variability and Change
3.4 Agricultural and Industrial Chemical Pollution
3.5 Sediments and Other Physicochemical Parameters
3.6 Atmospheric Deposition
3.7 POPs and PCBs Found
3.8 Polycyclic Aromatic Hydrocarbons (PAHs)
No. of pages:

400
Language:

English
Copyright:

© Elsevier

2013
Published:

29th January 2013
Imprint:

Elsevier
eBook

ISBN:

9780444594044
Hardcover

ISBN:

9780444593955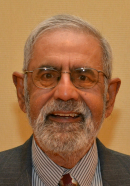 Dr. Satinder Ahuja is a leading expert on improving water quality. He earned his PhD in analytical chemistry from the University of the Sciences, Philadelphia. He worked for Novartis Corp. in various leadership positions for over 25 years while simultaneously teaching and guiding research as an adjunct professor at Pace University for over 10 years. As president of Ahuja Consulting, he advises on quality issues relating to chemicals/pharmaceuticals and water. Dr. Ahuja has published numerous papers and more than 20 books. His latest books are "Chemistry and Water: The Science Behind Sustaining the World's Most Crucial Resource" (Elsevier, 2016), "Food, Energy, and Water: The Chemistry Connection" (Elsevier, 2015), and "Water Reclamation and Sustainability" (Elsevier, 2014). Others include "Comprehensive Water Quality and Purification" (Elsevier, 2013), "Monitoring Water Quality: Pollution Assessment, Analysis, and Remediation" (Elsevier, 2013), "Novel Solutions to Water Pollution" (ACS Symposium Volume, 2013), "Handbook of Water Purity and Quality" (Elsevier, 2009), and "Arsenic Contamination of Water: Mechanism, Analysis, and Remediation" (Wiley, 2008). A member of the executive committee of the Rivers of the World Foundation (ROW), Dr. Ahuja has organized numerous global symposia on improving water quality, including presentations for the American Chemical Society and UNESCO.
Affiliations and Expertise
Ahuja Consulting, Calabash, NC, USA
"This title offers in-depth coverage of water quality issues, monitoring of contaminants and remediation of water contamination…a vital text for students and professionals in environmental science, civil engineering, chemistry; for anyone concerned with issues of water analysis and sustainability assessment."--Water Conditioning & Purification, September 2013
"This book presents 15 contributions (including an overview by the editor) for an audience of scientists, regulators, and, perhaps, students."--Reference & Research Book News, October 2013