Molecular Biology
1st Edition
Academic Cell Update Edition
eBook ISBN: 9780123814357
Published Date: 27th January 2012
---
Molecular Biology: Academic Cell Update Edition Study Guide aims to help students get a better grasp of important concepts in Molecular Biology: Academic Cell Update. Each of the chapters in this study guide contains a summary that lets students see the bigger picture, that is, how all the techniques fit together in that chapter. A list of terms is presented in a concise format rather than spread throughout the textbook chapter to help the student remember these key terms in preparation for exams. Student can also assess their knowledge of these key terms using the Fill-in-the-Blank questions. The conceptual questions can be used for either class discussion or for independent student study. The answer key has a full explanation for the problem rather than a simple list of the answers.
This study guide attempts to help the students to think about molecular biology concepts in a scientific manner, focusing each chapter on a recent research article demonstrating the concepts in the chapter. Early on in the study guide, only one or two figures of a research article are chosen so students can focus their learning on the concepts in the chapter and not on information that will be presented later in the book. In the middle of this study guide, the entire article is explained in a figure by figure basis. Then, as the student becomes more and more familiar with molecular biology techniques and the scientific method, the relevant research section contains fewer details.
Introduction Chapter 1 Basic Genetics Research Paper The American Journal of Human Genetics (2009) Gain-of-Function Mutation of KIT Ligand on Melanin Synthesis Causes Familial Progressive Hyperpigmentation Chapter 2 Cells and Organisms Research Paper Current Biology (2009) Two Distinct Repeat Sequences of Nup98 Nucleoporins Characterize Dual Nuclei in the Binucleated Ciliate Tetrahymena Chapter 3 DNA, RNA, and Protein Research Paper Structure (2009) The Structure of the Scaffold Nucleoporin Nup120 Reveals a New and Unexpected Domain Architecture Chapter 4 Genes, Genomes, and DNA Research Paper Trends in Microbiology (2008) Genomes and knowledge a questionable relationship? Chapter 5 Cell Division and DNA Replication Research Paper Cell (2008) Acetylation of Histone H3 Lysine 56 Regulates Replication-Coupled Nucleosome Assembly Chapter 6 Transcription of Genes Research Paper Current Biology (2008) 30 UTRs Are the Primary Regulators of Gene Expression in the C. elegans Germline Chapter 7 Protein Structure and Function Research Paper Molecular Cell (2008) The Structure of Fcp1, an Essential RNA Polymerase II CTD Phosphatase Chapter 8 Protein Synthesis Research Paper Molecular Cell (2008) Distinct eRF3 Requirements Suggest Alternate eRF1 Conformations Mediate Peptide Release during Eukaryotic Translation Termination Chapter 9 Regulation of Transcription in Prokaryotes Research Paper Cell (2009) CarD Is an Essential Regulator of rRNA Transcription Required for Mycobacterium tuberculosis Persistence Chapter 10 Regulation of Transcription in Eukaryotes Research Paper Current Biology (2009) High Temperature-Mediated Adaptations in Plant Architecture Require the bHLH Transcription Factor PIF4 Chapter 11 Regulation at the RNA level Research Paper Cell (2009) Ars2 Regulates Both miRNA- and siRNA-Dependent Silencing and Suppresses RNA V
No. of pages:

590
Language:

English
Copyright:

© Academic Cell

2010
Published:

27th January 2012
Imprint:

Academic Cell
eBook

ISBN:

9780123814357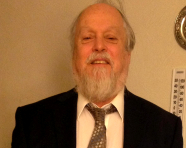 David P. Clark did his graduate work on bacterial antibiotic resistance to earn his Ph.D. from Bristol University, in the West of England. During this time, he visited the British Government's biological warfare facility at Porton Down and was privileged to walk inside the (disused) Black Death fermenter. He later crossed the Atlantic to work as a postdoctoral researcher at Yale University and then the University of Illinois. David Clark recently retired from teaching Molecular Biology and Bacterial Physiology at Southern Illinois University which he joined in 1981. His research into the Regulation of Alcohol Fermentation in E. coli was funded by the U.S. Department of Energy, from 1982 till 2007. From 1984-1991 he was also involved in a project to use genetically altered bacteria to remove contaminating sulfur from coal, jointly funded by the US Department of Energy and the Illinois Coal Development Board. In 1991 he received a Royal Society Guest Research Fellowship to work at Sheffield University, England while on sabbatical leave. He has supervised 11 master's and 7 PhD students and published approximately 70 articles in scientific journals. He has written or co-authored several textbooks, starting with Molecular Biology Made Simple and Fun (with Lonnie Russell; (Cache River Press, First edition, 1997) which is now in its fourth edition. Other books are Molecular Biology and Biotechnology (both published by Elsevier) He recently wrote a popular science book, Germs, Genes, & Civilization: How Epidemics Shaped Who We Are Today (2010, Financial Times Press/Pearson). David is unmarried, but his life is supervised by two cats, Little George and Mr Ralph.
Affiliations and Expertise
Southern Illinois University, Carbondale, Illinois, USA