MiRNAs in Aging and Cancer, Volume 334
1st Edition
Serial Volume Editors:
Lorenzo Galluzzi
Ilio Vitale
Hardcover ISBN: 9780128118689
Published Date: 1st October 2017
---
1. Regulation of autophagy by miRNAs
Hongming Pan
2. Impact of miRNAs in cellular senescence
Frederick Antoine Mallette
3. miRNAs in hematopoiesis, stem cell biology and hematological disorders
Keisuke Ito
4. Impact of miRNAs on longevity
Kotb Abdelmohsen
5. miRNA deregulation in cardiovascular aging and associated disorders
Blanche Schroen
6. miRNA deregulation in aging-associated pathologies of the skeletal muscle
Katarzyna Goljanek-Whysall
7. miRNAs and neurodegeneration
Eva Jimenez-Mateos
---
MiRNAs in Aging and Cancer, Volume 334, the latest in the International Review of Cell and Molecular Biology series, reviews and details current advances in cell and molecular biology. The IRCMB series has a worldwide readership, maintaining a high standard by publishing invited articles on important and timely topics that are authored by prominent cell and molecular biologists. The articles published in IRCMB have a high impact and an average cited half-life of 9 years. This great resource ranks high amongst scientific journals dealing with cell biology.
Publishes only invited review articles on selected topics
Authored by established and active cell and molecular biologists
Offers a wide range of perspectives on specific subjects
The IRCMB series covers all fields of cell and molecular biology. IRCMB articles are addressed to a very wide public, ranging from undergraduate and graduate students to experienced scientists in a specific field
---
No. of pages:

276
Language:

English
Copyright:

© Academic Press

2017
Published:

1st October 2017
Imprint:

Academic Press
Hardcover

ISBN:

9780128118689
---
About the
Serial Volume Editors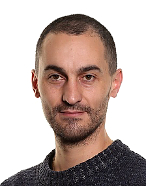 Lorenzo Galluzzi Serial Volume Editor
Lorenzo Galluzzi received his Ph.D. in 2008 from the University of Paris Sud/Paris XI (France), and now works as a research manager in the laboratory of Guido Kroemer. He is particularly fascinated by several aspects of mitochondrial cell death, autophagy, cancer cell metabolism and tumour immunology. He has published more than 270 articles in peer-reviewed scientific journals, and is currently the 6th and youngest of the 30 most-cited European cell biologists (relative to the period 2007-2013).
Affiliations and Expertise
Department of Radiation Oncology, Weill Cornell Medical College, NY, USA
Ilio Vitale Serial Volume Editor
Dr Ilio Vitale is an esteemed oncologist. He is a member of the University of Rome and associated to the Regina Elena National Cancer Institute based in Italy.
Affiliations and Expertise
Regina Elena National Cancer Institute, Rome and Department of Biology, University of Rome, Italy