Microbiology for Surgical Infections
1st Edition
Diagnosis, Prognosis and Treatment
Editors:
Kateryna Kon
Mahendra Rai
Hardcover ISBN: 9780124116290
eBook ISBN: 9780124116429
Published Date: 18th March 2014
---
Microbiology for Surgical Infections: Diagnosis, Prognosis and Treatment explores current trends in etiology and antibiotic resistance of pathogens responsible for devastating and complex surgical infections. Clinicians and researchers report the most recent advances in diagnostic approaches to bacterial and non-bacterial surgical infections, including invasive fungal infections. Current guidelines for prophylaxis of community-acquired and nosocomial infections, complications in surgery, and improvement of diagnosis and treatment of these devastating surgical infections are also discussed.
The work gives specific attention to intra-abdominal and wound infections, as well as infections in cardiac surgery and neurosurgery. Taken together, these explorations inform the work of specialists in different surgical arenas, as well as those working in microbiology.
Microbiology for Surgical Infections provides a resource to those working to improve outcomes in this complicated arena by discussing prospects for future study and identifying targets for future research.
Provides a multi-dimensional view of myriad topics pertinent to surgical infections, including questions of etiology, pathogenesis, host-microbial interactions, diagnosis, prognosis, treatment and prophylaxis
Delivers cutting-edge commentary from eminent surgeons, microbiologists, and infectious disease specialists, with global contributions from both the developed and developing worlds
Presents comprehensive research informed by the most recent technological and scientific advances in the field
academics and researchers in microbiology, infectious diseases and antibiotic resistance, medical students, clinicians, laboratory scientists, infection preventionists, public health specialists
Preface
List of Contributors
Section I: Infection Control Measures for the Prevention of Surgical Infections

Chapter 1. Infection Control Measures for the Prevention of Surgical Site Infections

Consequences of Surgical Site Infections
Infection Control Measures Before the Start of the Surgical Procedure
Infection Control Measures During the Surgical Procedure
Infection Control Measures After the End of the Surgical Procedure
Adherence to Infection Control Recommendations
References

Chapter 2. Microbiological Assessment before Surgical Intervention

Introduction
Purpose of Microbiological Assessment
Patient Factors in Microbiological Assessment of a Surgical Patient
Organizational Factors in the Microbiological Assessment of a Surgical Patient (Table 2.2B)
Conclusions and Future Prospects
References

Chapter 3. Bacterial Adherence to Biomaterials Used in Surgical Procedures

Introduction
The Role of Bacterial Properties in Adherence
The Role of Biomaterial Properties
Prevention of Biomaterial Infection
Conclusions and Future Prospects
References

Section II: Intra-Abdominal Infections

Chapter 4. Multidrug-Resistant Bacteria in Pancreatic Surgery

Introduction
The Impact of Preoperative Biliary Drainage (Pbd) on Bile Bacteriology and Outcome
The Etiology of MDR Infections
MDR Microorganisms
Extended Spectrum β-Lactamase (ESBL) Producing Enterobacteriaceae
Treatment Options
Treatment Strategies – Recommendations for MDR Microorganisms – Taragona Strategy
Conclusions and Future Prospects
References

Chapter 5. Anastomotic Leakage after Colonic and Rectal Surgery: Operative and Conserv
No. of pages:

324
Language:

English
Copyright:

© Academic Press

2014
Published:

18th March 2014
Imprint:

Academic Press
eBook

ISBN:

9780124116429
Hardcover

ISBN:

9780124116290
Paperback

ISBN:

9780128103210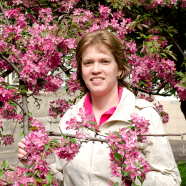 Dr. Kateryna Kon, MD, PhD, currently works at the Department of Microbiology, Virology and Immunology at Kharkiv National Medical University, Kharkiv, Ukraine as an Associate Professor. Dr. Kon received the Best Young Scientist of Kharkiv Award in 2007. She has ten years of teaching and fifteen years of research experience. She is an editorial board member of six international peer-reviewed journals. Dr. Kon's scientific contributions include more than 100 publications, 6 books and 18 scientific articles. The main focus of Dr. Kon's research is antibiotic resistance in bacteria, coping with microbial resistance by plant essential oils and nanoparticles, microbiology of surgical and gynaecological infections, application of different statistical methods to analysis of biomedical data.
Affiliations and Expertise
Associate Professor, Department of Microbiology, Virology and Immunology, Kharkiv National Medical University, Kharkiv, Ukraine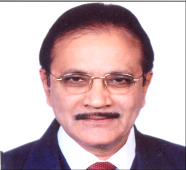 Dr Mahendra Rai: Professor and Head of the Department of Biotechnology at Amravati University in Maharashtra, India. He has published 210 research papers, more than 100 popular articles in Indian and foreign journals and 30 books from reputed publishers like Elsevier, Springer, CRC, Taylor and Francis and Scientific Publisher. He is a member of several scientific societies and has been a national Scholar for five years. He has received several prestigious awards, including the father T.A. Mathias award (1989) from the All India Association for Christian Higher Education, and the Medini award (1999) from the Department of Environment and Forest, Government of India. He also received SERC visiting fellowship by Department of Science and Technology (1996), INSA visiting fellowship by Indian National Science Academy (1998) and TWAS-UNESCO Associateship (2002), Italy. Dr. Rai serves as a referee for 20 international journals and is a member of editorial board of ten national and international journals. He has approximately three decades of teaching and research experience. The main focus of his research is plant and nanobased bioactives against human pathogenic microbes.
Affiliations and Expertise
Professor and Head, Department of Biotechnology, Amravati University, Maharashtra, India
"Those involved in practice, research, or education concerned with prevention or management of surgical infections would benefit from reading this book...Rating: 5 Stars"--Doody's.com,September 5 2014