Mergers, Acquisitions, and Other Restructuring Activities
4th Edition
Authors:
Donald DePamphilis
---
PART I The Mergers and Acquisitions Environment
CHAPTER 1 Introduction to Mergers and Acquisitions
CHAPTER 2 Regulatory Considerations
CHAPTER 3 The Corporate Takeover Market: Common Takeover Tactics, Anti-Takeover Defenses, and Corporate Governance
PART II The Mergers and Acquisitions Process: Phases 1–10
CHAPTER 4 Planning: Developing Business and Acquisition Plans—Phases 1 and 2 of the Acquisition Process Phase 1: Building the Business Plan
Phase 2: Building the Merger/Acquisition Implementation Plan
CHAPTER 5 Implementation: Search through Closing—Phases 3 to 10 Phase 3: The Search Process Phase 4: The Screening Process Phase 5: First Contact Phase 6: Negotiation Phase 7: Developing the Integration Plan Phase 8: Closing Phase 9: Implementing Post-Closing Integration Phase 10: Conducting Post-Closing Evaluation
CHAPTER 6 Integration: Mergers, Acquisitions, and Business Alliances
PART III Merger and Acquisition Valuation and Modelling
CHAPTER 7 A Primer on Merger and Acquisition Cash-Flow Valuation
CHAPTER 8 Applying Relative, Asset-Oriented, and Real Option Valuation Methods to Mergers & Acquisitions
CHAPTER 9 Applying Financial Modeling Techniques to Value and Structure Mergers and Acquisitions
CHAPTER 10 Analysis and Valuation of Privately Held Companies
PART IV Deal Structuring and Financing Strategies
CHAPTER 11 Structuring the Dea
---
Dr. Donald DePamphilis explains the real-world of mergers, acquisitions, and restructuring based on his academic knowledge and personal experiences with over 30 such deals himself. The 99 case studies span every industry and countries and regions worldwide show how deals are done rather than just the theory behind them, including cross-border transactions.
MBA and advanced undergraduate and graduate Finance students taking courses in: Mergers & Acquisitions, corporate restructuring, corporate strategy
---
Language:

English
Imprint:

Academic Press
eBook

ISBN:

9780080555904
---
"Professor DePamphilis' book is among the most comprehensive and best-written books on the topic of mergers and acquisitions I have ever read. In a world where private equity and hedge funds are supplanting traditional commercial and investment banking, a book like this comes in handy when traditional valuations fail to keep up with financial innovation. It marries the theory and practice. It is practical and complete. It is comprehensive and well-structured. And its attention to the world of cross-border transactions is timely and valuable." —Paul Schulte, Lecturer, Hilton School of Business, Loyola Marymount University; Chief Investment Strategist, Asia Pacific, Lehman Brothers "Mergers, Acquisitions, and Other Restructuring Activities provides a comprehensive overview all types of corporate restructurings. The book clearly shows which valuation technique is ideally suited for each type of restructuring. Not only is the validity of the motives of takeovers scrutinized, but this book also deals with corporate governance regulation. The book comprises an exhaustive treatment of all issues that arise in the restructuring processes, be it for takeovers, joint ventures, leverage buyouts, equity carve-outs etc. This book is a superb handbook, a must-read for scholars, practitioners, and policy makers concerned with corporate acquisitions." —Luc Renneboog, Professor of Corporate Finance, Tilburg University, The Netherlands; Research Fellow at the Center for Economic Research and the European Corporate Governance Institute, Brussels "Anyone interested in mergers, acquisitions, and restructuring can profit greatly by reading this very fine treatise by Dr. DePamphilis. It is comprehensive, insightful, and well-written. There are many case studies that show how the analyses discussed in the book may be applied. I wish
---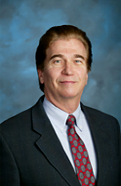 Donald DePamphilis Author
Donald M. DePamphilis has a Ph.D. in economics from Harvard University and has managed more than 30 acquisitions, divestitures, joint ventures, minority investments, as well as licensing and supply agreements. He is currently Clinical Professor of Finance at the College of Business Administration at Loyola Marymount University in Los Angeles. He has also taught mergers and acquisitions and corporate restructuring at the Graduate School of Management at the University of California, Irvine, and Chapman University to undergraduates, MBA, and Executive MBA students. He has published a number of articles on economic forecasting, business planning, and marketing. As Vice President of Electronic Commerce at Experian, Dr. DePamphilis managed the development of an award winning Web Site. He was also Vice President of Business Development at TRW Information Systems and Services, Director of Planning at TRW, and Chief Economist at National Steel Corporation.
Affiliations and Expertise
Clinical Professor of Finance, Loyola Marymount University, Los Angeles, CA, USA