Mergers, Acquisitions, and Other Restructuring Activities
4th Edition
Author:
Donald DePamphilis
eBook ISBN: 9780080555904
Published Date: 18th October 2007
Secure Checkout
Personal information is secured with SSL technology.
Free Shipping
Free global shipping
No minimum order.
---
PART I The Mergers and Acquisitions Environment

CHAPTER 1 Introduction to Mergers and Acquisitions

CHAPTER 2 Regulatory Considerations

CHAPTER 3 The Corporate Takeover Market: Common Takeover Tactics, Anti-Takeover Defenses, and Corporate Governance

PART II The Mergers and Acquisitions Process: Phases 1–10

CHAPTER 4 Planning: Developing Business and Acquisition Plans—Phases 1 and 2
of the Acquisition Process
Phase 1: Building the Business Plan
Phase 2: Building the Merger/Acquisition Implementation Plan

CHAPTER 5 Implementation: Search through Closing—Phases 3 to 10
Phase 3: The Search Process
Phase 4: The Screening Process
Phase 5: First Contact
Phase 6: Negotiation
Phase 7: Developing the Integration Plan
Phase 8: Closing
Phase 9: Implementing Post-Closing Integration
Phase 10: Conducting Post-Closing Evaluation

CHAPTER 6 Integration: Mergers, Acquisitions, and Business Alliances

PART III Merger and Acquisition Valuation and Modelling

CHAPTER 7 A Primer on Merger and Acquisition Cash-Flow Valuation

CHAPTER 8 Applying Relative, Asset-Oriented, and Real Option Valuation Methods to Mergers & Acquisitions

CHAPTER 9 Applying Financial Modeling Techniques to Value and Structure Mergers and Acquisitions

CHAPTER 10 Analysis and Valuation of Privately Held Companies

PART IV Deal Structuring and Financing Strategies

CHAPTER 11 Structuring the Deal: Payment and Legal Considerations

CHAPTER 12 Structuring the Deal: Tax and Accounting Considerations

CHAPTER 13 Financing Transactions: Private Equity, Hedge Funds, and Leveraged Buyout Structures and Valuation

PART V Alternative Business and Restructuring Strategies

CHAPTER 14 Joint Ventures, Partnerships, Strategic Alliances, and Licensing

CHPATER 15 Alternative Exit and Restructuring Strategies: Divestitures, Spin-offs,
Carve-outs, Split-ups, Split-Offs, Bankruptcy, and Liquidation

CHAPTER 16 Cross-Border Mergers and Acquisitions: Analysis and Valuation

Glossary

Index
---
Mergers, Acquisitions, and Other Restructuring Activities, Fourth Edition, is a real-world teaching tool for finance courses on mergers, acquisitions, and other restructuring activities. The author, Dr. Donald DePamphilis, shares his academic knowledge and personal experiences with over 30 such deals.
The book covers 99 case studies that span every industry, country, and region worldwide demonstrate how deals are done rather than just the theory behind them, including cross-border transactions.
The book is ideal for MBA and advanced undergraduate and graduate finance students taking courses in mergers & acquisitions, corporate restructuring, and corporate strategy.
MBA and advanced undergraduate and graduate Finance students taking courses in: Mergers & Acquisitions, corporate restructuring, corporate strategy
---
No. of pages:

768
Language:

English
Copyright:

© Academic Press

2007
Published:

18th October 2007
Imprint:

Academic Press
eBook

ISBN:

9780080555904
---
"Professor DePamphilis' book is among the most comprehensive and best-written books on the topic of mergers and acquisitions I have ever read. In a world where private equity and hedge funds are supplanting traditional commercial and investment banking, a book like this comes in handy when traditional valuations fail to keep up with financial innovation. It marries the theory and practice. It is practical and complete. It is comprehensive and well-structured. And its attention to the world of cross-border transactions is timely and valuable." --Paul Schulte, Lecturer, Hilton School of Business, Loyola Marymount University; Chief Investment Strategist, Asia Pacific, Lehman Brothers
"Mergers, Acquisitions, and Other Restructuring Activities provides a comprehensive overview all types of corporate restructurings. The book clearly shows which valuation technique is ideally suited for each type of restructuring. Not only is the validity of the motives of takeovers scrutinized, but this book also deals with corporate governance regulation. The book comprises an exhaustive treatment of all issues that arise in the restructuring processes, be it for takeovers, joint ventures, leverage buyouts, equity carve-outs etc. This book is a superb handbook, a must-read for scholars, practitioners, and policy makers concerned with corporate acquisitions."
--Luc Renneboog, Professor of Corporate Finance, Tilburg University, The Netherlands; Research Fellow at the Center for Economic Research and the European Corporate Governance Institute, Brussels
"Anyone interested in mergers, acquisitions, and restructuring can profit greatly by reading this very fine treatise by Dr. DePamphilis. It is comprehensive, insightful, and well-written. There are many case studies that show how the analyses discussed in the book may be applied. I wish this text had been available for my students at the Tuck School when I was teaching the mergers and acquisitions course there. I have no hesitation in recommending this book to students and practitioners, as well." --Dennis E. Logue, Emeritus Professor of Management at the Amos Tuck School, Dartmouth College and Chair, Board of Directors Ledyard National Bank; former Dean of the Michael B. Price College of Business at the University of Oklahoma
"This edition of Mergers, Acquisitions, and Other Restructuring Activities provides an excellent framework for mergers and acquisitions analysis. By combining theories, practical aspects, cases, and discussion questions, Professor DePamphilis creates an invaluable book not only for the professionals who work on these deals, but also for the business students learning the insights about the mergers and acquisitions business. This book is a complete and well-structured guide on the important aspects in mergers and acquisitions, covering the process in phase-by-phase details, and the essential background information on regulatory issues and corporate takeover market. What I find most useful and effective in this book as a graduate text is the integration of valuation models, financing strategies, alternative strategies (such as strategic alliances, joint ventures, spin-offs), and a specific focus on the cross-border deals. This book should be a must-read for anyone interested in mergers and acquisitions." --Tao-Hsien Dolly King, Associate Professor, Department of Finance and Business Law, The Belk College of Business, University of North Carolina at Charlotte
"Mergers, Acquisitions, and Other Restructuring Activities, Fourth Activities is no ordinary M&A text. It is simply the most comprehensive text I have ever read. While most texts, including M&A texts, focus on the technical "nuts and bolts", this book goes far beyond the core M&A issues, to deal with everything that could possibly impact on mergers and acquisitions, from strategic planning and strategic evaluation, to valuation and modelling, substitutes (e.g. strategic alliances, licensing), due diligence, accounting, tax and legal implications, hedge funds, LBOs, integration and post-integration issues surrounding M&As, divestitures, bankruptcy, liquidations.
This text is a tour de force, the go-to text, the magnum opus of mergers and acquisitions. In addition to finance and accounting faculty, I recommend it to commercial bankers, venture capitalists and the larger financial community as well as government regulators such as the SEC and anti-trust folks." --Ian Lee, PhD, Professor of Strategic Management, Sprott School of Business, Carleton University, Ottawa, Canada
"Mergers, Acquisitions, and Other Restructuring Activities is an interesting and comprehensive look at every aspect of M&A and corporate restructuring — from strategic and regulatory considerations and M&A deal process, through several chapters on M&A valuation and deal structuring, to other types of restructuring activities. It not only provides a road map for the M&A and other corporate restructuring process, but also highlights the key things to watch for. The book is clearly written, with extensive but easy-to-follow case examples and empirical findings to illustrate the points in the text. It is a book by an expert, and for M&A instructors and students as well as practitioners." --Qiao Liu, PhD, Professor of Business and Economics, University of Hong Kong, China
"Mergers, Acquisitions, and Other Restructuring Activities, Fourth Edition is no ordinary M&A text. It is simply the most comprehensive text I have ever read. Exceptionally well-organized and engagingly written, Dr. DePamphilis' excellent 4th Edition provides a comprehensive and in-depth treatment of mergers and acquisitions for anyone, from the seasoned practitioner to the student novice. The book's expansive scope and up-to-date cases and examples provide practical, useful guidance for every phase of the restructuring process, derived from the author's considerable experience, and anchored in solid academic research." --Wesley B. Truitt, PhD, Adjunct Professor, Anderson Graduate School of Management, UCLA and former Vice President of Northrop Grumman Corporation
"Whether one is a new student or an experienced M&A professional, Don DePamphilis' latest book is an invaluable resource. For students and faculty, Don's book provides a well-structured, comprehensive framework for understanding this important business process; the chapters are enriched with useful real-life examples, case studies, and discussion questions. For experienced business executives engaged in M&A or about to embark on this increasingly demanding process, Dr. DePamphilis draws on his extensive experience to offer practical tools and insights for avoiding the pitfalls — and maximizing the opportunities for success—throughout all phases of the M&A process." --Richard M. Stafford, Principal, Human Capital Management LLC and former Senior Vice President of Human Resources, Montgomery Watson, Inc
"I found Dr. DePamphilis' book to be a comprehensive explanation of all aspects of mergers, acquisitions, and restructuring activities, including the business motivations for using these strategies, the tools of analysis to determine a go or no-go decision and the issues related to implementation. He provides a useful balance of theory, examples, exhibits, spreadsheets, and cases. Given the importance of the financial calculations, he has an appropriate level of emphasis in this area. Dr. DePamphilis explains the financial calculations used in these activities and walks the reader through them with examples and exercises for the reader. He also explains why these analytical tools are used or not used, known issues or limitations with each analytical tool, and he suggests practical solutions to resolve the issue or limitation. He also goes beyond the financial issues including the legal, tax, accounting, and implementation issues such as deal structuring, common implementation mistakes, and organizational issues.
Because of the broad scope of the book, I appreciated the many references to additional sources of information for the reader. In this way, if the reader has a particular area of interest on a specific subject or issue, they can easily go deeper into this area. I recommend Dr. DePamphilis' book to anyone wanting a complete understanding of the theory and practical application of mergers, acquisitions, and restructuring activities." --Brant Kline, CEO B/Kline Consulting and former VP General Manager, Latin America, Avery Dennison Office Products
"Seldom do you discover a finance book that is crisp, direct, content-rich, and lucid with easy to read formulae, like Dr DePamphilis' latest book, Mergers, Acquisitions, and Other Restructuring Activities. All aspects of mergers and acquisitions are thoughtfully brought into the limelight. The cases are enlightening, the discussion questions are instructive and the references enhance each chapter masterfully. Completing the book leaves you with a gripping understanding of mergers and acquisitions including its international facets. DePamphilis has given the business world a classic." --Dr. Anthony F. Laviano, Executive Director at Nanotechnology Center, Loyola Marymount University Los Angeles, College of Business Administration
"There are very few books on my read and re-read list. The fourth edition of Mergers, Acquisitions, and Other Restructuring Activities is one of them. Dr. DePamphilis presents the reader with a rich treatment from the perspective of a market participant. He shows a deep appreciation for the broad scope of business, understands the fundamental role of mergers and acquisitions, and is gifted with the talent to share his insights.
Dr. DePamphilis presents the critical nature of analysis (and how to do it) within the context of the psychological drama that plays out every day in almost every company. The result is a compelling, integrated look at the one of the most interesting aspects of running or investing in a company. The balanced treatment of the macro influences of M&A on economic growth and equity valuations and the micro decision-making process has earned this book a place on the reference shelf. Highly recommended!" —Michael Lovelady, Portfolio Manager Oceans 4 Capital Group, LLC
"The text provides a well-balanced discussion of mergers, acquisitions, and restructuring processes, the regulatory environment, valuation methods, the conclusions of decades of academic research, as well as the latest trends and developments in the field. As a result, the book represents a comprehensive resource for anyone interested in studying or carrying out M&A and restructuring activities." --Randall Heron, Associate Professor of Finance, Kelley School of Business, Indiana University
"I read the book and I think it does a good job covering the Mergers and Acquisitions field. The structure, divided into five parts, is logical and easy to follow, with a nice blend of theory, empirical research findings, and practical issues. The case studies are up-to-date, covering a wide range of topics. I especially like the chapter on private equity and hedge funds, since acquisitions by these players are becoming increasingly important these days. Overall, I believe that MBA students would find the book useful both as a textbook in class and as a reference book for later use." --P. Raghavendra Rau, Associate Professor of Finance, Krannert Graduate School of Management, Purdue University, West Lafayette
"This book contains a very informative and thorough treatment of critical business issues regarding mergers and acquisitions. Professor DePamphilis integrates a wide range of relevant material in his discussion, including the regulatory, financial, planning and implementation aspects of these transactions. The book also usefully describes alternative mechanisms for restructuring the firm, including joint ventures, strategic alliances, and divestitures. I am impressed with the breadth and depth of the discussion." --Anju Seth, Professor of Strategy, University of Illinois at Urbana-Champaign
"The book is organized by restructuring type and gives the history as well as the present trends and techniques. Each section contains a detailed account of the restructuring, including key details such as landmark cases, regulations, tax issues, etc. The author is also careful to present both the academic evidence as well as the view from a practitioner perspective. This is the most thorough text I have seen on restructuring and should give students a more complete picture than traditional texts. The exercises, examples, and case studies also enable students to implement the quantitative techniques necessary to evaluate the restructurings. Overall, this is an excellent book on restructurings." --Matthew T. Billett, Associate Professor of Finance, Henry B. Tippie Research Fellow, Henry B. Tippie College of Business, University of Iowa
---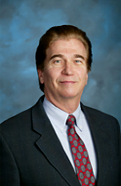 Donald M. DePamphilis has a Ph.D. in economics from Harvard University and has managed more than 30 acquisitions, divestitures, joint ventures, minority investments, as well as licensing and supply agreements. He is Emeritus Clinical Professor of Finance at the College of Business Administration at Loyola Marymount University in Los Angeles. He has also taught mergers and acquisitions and corporate restructuring at the Graduate School of Management at the University of California, Irvine, and Chapman University to undergraduates, MBA, and Executive MBA students. He has published a number of articles on economic forecasting, business planning, and marketing. As Vice President of Electronic Commerce at Experian, Dr. DePamphilis managed the development of an award winning Web Site. He was also Vice President of Business Development at TRW Information Systems and Services, Director of Planning at TRW, and Chief Economist at National Steel Corporation.
Affiliations and Expertise
Clinical Professor of Finance, Loyola Marymount University, Los Angeles, CA, USA
Tax Exemption
We cannot process tax exempt orders online. If you wish to place a tax exempt order please
contact us
.
Elsevier.com visitor survey
We are always looking for ways to improve customer experience on Elsevier.com.
We would like to ask you for a moment of your time to fill in a short questionnaire, at the end of your visit.

If you decide to participate, a new browser tab will open so you can complete the survey after you have completed your visit to this website.

Thanks in advance for your time.
Accept
Decline