Membrane Contactors: Fundamentals, Applications and Potentialities, Volume 11
1st Edition
Authors:
Enrico Drioli
A. Criscuoli
E. Curcio
Hardcover ISBN: 9780444522030
eBook ISBN: 9780080457017
Imprint: Elsevier Science
Published Date: 2nd December 2005
---
Acid gases removal, Agro-food solutions, Air dehumidification, Air gap membrane distillation, Antoine's equation, Aroma compounds recovery, Artificial gills, Asymmetric membranes, Atomic Force Microscopy (AFM)
Beverage market, Bicontinuous microemulsion membranes, Blood oxygenators, Bond number, Breakthrough pressure, Bubble point test, Bubble-free oxygenation
Cantor's equation, Capillary number, Carrier complex, Carrier solution, Carrier-charged membranes, Carrier-free membranes, Cellulose acetate, Chemical reaction, Clausius-Clapeyron's equation, Coefficient of variation, Commercial applications, Commercial modules, Complexation, Composite membranes, Concentration polarization, Concentration polarization coefficient, Contact angle, Continuous phase, Control of dissolved gases in liquids, Controlled release of liposomes, Copolymers, Crystal Size Distribution, Crystallization from solution, Crystallization kinetics
Damkohler number, Darcy's law, Debye-Hückel's theory, Decomplexation, Diffusion-induced phase separation, Direct contact membrane distillation, Dispersed phase, Distribution coefficient, Dittus-Boelter's equation, Dusty Gas Model
Effectiveness factor, Enhancement factor, Enzymatic catalysis, Evaporative cooling, Extractive fermentation
Facilitated transport, Facilitation factor, Fanning's equation, Fick's laws, Fixed carrier membranes, Fouling
Gaseous streams treatments, Gas-liquid equilibrium, Gas-liquid systems, Gaussian distribution of fiber radii, Gaussian pore size distribution, Gibbs free energy, Good-van-Oss-Chaudhury method, Graetz number, Grafting, Grashof number
Hagen-Poiseuille's equation, Hatta number, Heat flux, Heat transfer coefficient, Henry's constant/coefficient, Hollow-fiber contained liquid membranes, Hydrophili
---
Membrane Contactors: Fundamentals, Applications and Potentialities, Volume 11 covers new operations that could be efficiently used to improve the performance of a variety of industrial production cycles in applications ranging from biotechnology to agrofood. This book focuses on the basic "principles of work": required membrane materials and properties; major operating parameters; the importance of module configuration and design and; the performance of membrane contactors in specific processes. The authors' dynamic approach to this subject makes Membrane Contactors: Fundamentals, Applications and Potentialities, Volume 11 the most comprehensive book currently available on all aspects related to the 'membrane contactor world.
Describes new unit operations in process engineering
Covers a wide variety of industrial applications, from biotechnology to agrofood
Applicable to process intensification and sustainable growth strategies
Researchers, practitioners, students and consultants in chemical engineering and industrial research
---
No. of pages:

516
Language:

English
Copyright:

© Elsevier Science

2005
Published:

2nd December 2005
Imprint:

Elsevier Science
eBook

ISBN:

9780080457017
Hardcover

ISBN:

9780444522030
---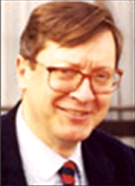 Professor Enrico Drioli has been working in Membrane Science and Membrane Engineering for many years, beginning as a student in Chemistry at the University of Naples. He is a Full Professor at the Department of Chemical Engineering and Materials at the University of Calabria, where he founded the Institute of Membrane Technology of the Italian Research Council in 1993. He served there as Director until December 2008. He also served as Dean of the School of Engineering at the University of Calabria from 1982 to 1985. His scientific activity has focused mainly on the following fields: Membrane Science and Engineering, Membranes in Artificial Organs, Integrated Membrane Processes, Membrane Preparation and Transport Phenomena in Membranes, Membrane Distillation and Membrane Contactors, and Catalytic Membrane and Catalytic Membrane Reactors. He is the recipient of numerous awards and honors, including: Doctorate Honoris Causa from University of Paul Sabatier of Toulouse (France) (8 July 2009); International Cooperation Honor Award, September 2005, given by the Membrane Industry Association of China (MIAC) for his special dedication to the International Cooperation between China and Europe in the field of membrane and science technology; President of the European Society of Membrane Science and Technology (today European Membrane Society) (1982 – 1998); Member of the International Scientific Advisory Committee of the Grand Water Research Institute at Technion – Israel Institute of Technology, Israel (since 2004); Member and Moderator of the Research Advisory Council of the Middle East Desalination Research Center Oman, Muscat (since May 1997); Member of the International Advisory Board of the State Key Laboratory of Catalysis, Dalian Institute of Chemical Physics, Chinese Academy of Sciences (since 2007); Founding member of the European Federation on Regenerative Medicine (since 2006); Expert on the panels of the OECD project "Nanotechnology and clean water" (
Affiliations and Expertise
Institute on Membrane Technology, Rende (CS), Italy
Affiliations and Expertise
Institute on Membrane Technology, Rende (CS), Italy
Affiliations and Expertise
Department of Chemical Engineering and Materials, University of Calabria, Rende (CS) Italy