Medicinal Chemistry of Anticancer Drugs
1st Edition
Authors:
Carmen Avendano
J. Carlos Menendez
Paperback ISBN: 9780444528247
eBook ISBN: 9780080559629
Imprint: Elsevier Science
Published Date: 7th April 2008
Secure Checkout
Personal information is secured with SSL technology.
Free Shipping
Free global shipping
No minimum order.
---
Antitumor chemotherapy is nowadays a very active field of research, and a huge amount of information on the topic is generated every year. Although many books are available that deal with clinical aspects of cancer chemotherapy, this book addresses the need for an updated treatment from the point of view of medicinal chemistry and drug design. The focus of Medicinal Chemistry of Anticancer Drugs is on the mechanism of action of antitumor drugs from the molecular point of view and on the relationship between chemical structure and chemical and biochemical reactivity of antitumor agents, aiming at the rationalization of the action of this type of drug, which would allow the design of new active structures.
Explains the biological basis of cancer treatment and the role of chemists in improving anticancer drugs
* Provides the historical background and serves as a comprehensive and practical guide on cancer research and anticancer drug development
* Includes coverage of different approaches to treating cancer, drug resistance, and a chapter on cancer prevention
Researchers involved in oncology and pharmaceutical, medicinal and organic chemistry; Practitioners; Advanced undergraduate and graduate students in medicinal chemistry and pharmacology.
List of Figures
List of Tables
Preface
Abbreviations
Chapter 1. Introduction
1. SOME GENERAL REMARKS ABOUT CANCER AND CANCER CHEMOTHERAPY
2. A BRIEF ACCOUNT OF THE ROLE OF CHEMISTRY IN CANCER CHEMOTHERAPY
3. NATURAL PRODUCTS IN CANCER CHEMOTHERAPY
4. A BRIEF COMMENT ABOUT CANCER NANOTECHNOLOGY
5. CONCLUSION
Chapter 2. Antimetabolites
1. INTRODUCTION
2. INHIBITORS OF THE BIOSYNTHESIS OF URIDYLIC ACID
3. INHIBITORS OF THE BIOSYNTHESIS OF 2′-DEOXYRIBONUCLEOTIDES BY RIBONUCLEOTIDE REDUCTASE (RNR)
3.1. Structure and catalytic cycle of RNR
3.2. Radical scavengers as inhibitors of RNR
3.3. Substrate analogs as RNR inhibitors
3.4. Allosteric inhibition of RNR
4. INHIBITORS OF THE BIOSYNTHESIS OF THYMIDILIC ACID
4.1. Thymidylate synthase
4.2. 5-fluorouracil (5-FU) and floxuridine
4.3. 5-FU prodrugs
4.4. Modulation of 5-FU activity
4.5. Folate-Based TS inhibitors
5. INHIBITORS OF DIHYDROFOLATE REDUCTASE (DHFR)
5.1. Classical DHFR inhibitors
5.2. Nonclassical (lipophilic) DHFR inhibitors
6. INHIBITORS OF THE DE NOVO PURINE BIOSYNTHESIS PATHWAY
6.1. Inhibitors of phosphoribosylpyrophosphate (PRPP) amidotransferase
6.2. Inhibitors of glycinamide ribonucleotide formyltransferase (GARFT)
6.3. Inhibitors of phosphoribosylformylglycinamidine synthetase
6.4. Inhibitors of 5-aminoimidazole-4-carboxamide ribonucleotide formyltransferase
6.5. Thiopurines and related compounds
7. INHIBITORS OF ADENOSINE DEAMINASE
8. INHIBITORS OF LATE STAGES IN DNA SYNTHESIS
8.1. Pyrimidine nucleosides
8.2. Purine nucleosides
9. ANTIMETABOLITE ENZYMES
Chapter 3. Anticancer Drugs That Inhibit Hormone Action
1. INTRODUCTION
2. ESTROGENS AND THEIR INVOLVEMENT IN CARCINOGENESIS
3. ANTIESTROGENS AS ANTITUMOR DRUGS
3.1. Nonsteroidal antiestrogens (SERMs)
3.2. Steroidal antiestrogens
4. AROMATASE INHIBITORS
4.1. Aromatase mechanism of action
4.2. Steroidal aromatase inhibitors (type I inhibitors)
4.3. Nonsteroidal aromatase inhibitors (type II)
5. STEROID SULFATASE INHIBITORS
6. ANDROGEN-RELATED ANTITUMOR AGENTS
6.1. Antiandrogens
6.2. Inhibitors of 14α-demethylase and 17α-hydroxylase
6.3. Inhibitors of 5α-reductase
7. REGULATION OF STEROIDAL HORMONE SYNTHESIS AS A TARGET FOR ANTITUMOR DRUGS
7.1. Introduction
7.2. GnRH (LHRH) agonists
7.3. GnRH (LHRH) antagonists
8. MISCELLANEOUS STEROID HORMONE-RELATED ANTICANCER THERAPY
8.1. Gestagens as antitumor agents
8.2. Glucocorticoids and inhibitors of their biosynthesis as antitumor agents
9. COMPOUNDS ACTING ON OTHER PROTEINS OF THE NUCLEAR RECEPTOR SUPERFAMILY: RETINOIDS
REFERENCES
Chapter 4. Anticancer Drugs Acting via Radical Species, Photosensitizers and Photodynamic Therapy of Cancer
1. INTRODUCTION: RADICALS AND OTHER REACTIVE OXYGEN SPECIES
2. BIOLOGICAL EFFECTS OF ROS
2.1. Membrane phospholipid peroxidation
2.2. Malondialdehyde generation and its consequences
2.3. DNA strand cleavage
2.4. Oxidation of DNA bases
2.5. Formaldehyde generation
2.6. ROS as signaling molecules
3. ANTHRACYCLINES AND THEIR ANALOGS
4. MITOXANTRONE AND RELATED QUINONES
5. ACTINOMYCIN D
6. CHARTREUSIN, ELSAMICIN A, AND RELATED COMPOUNDS
7. BLEOMYCINS
8. ENEDIYNE ANTIBIOTICS
9. TIRAPAZAMINE
10. PENCLOMEDINE
11. RADIOSENSITIZERS
12. PHOTODYNAMIC THERAPY OF CANCER
Chapter 5. DNA Alkylating Agents
1. INTRODUCTION
2. NITROGEN MUSTARDS
2.1. Introduction
2.2. DNA alkylation by nitrogen mustards and cytotoxicity mechanisms
2.3. Structure–activity relationships in nitrogen mustards
2.4. Site-directed nitrogen mustards
3. AZIRIDINES (ETHYLENEIMINES)
4. EPOXIDES
5. METHANESULFONATES
6. NITROSOUREAS
7. TRIAZENES
8. METHYLHYDRAZINES
9. 1,3,5-TRIAZINES: HEXAMETHYLMELAMINE AND TRIMELAMOL
10. PLATINUM COMPLEXES
11. MISCELLANEOUS ALKYLATING AND ACYLATING ANTITUMOR AGENTS
Chapter 6. Alkylating and Non-Alkylating Compounds Interacting with the DNA Minor Groove
1. INTRODUCTION
2. NETROPSIN, DISTAMYCIN, AND RELATED COMPOUNDS
3. MITOMYCINS
4. TETRAHYDROISOQUINOLINE ALKALOIDS
5. CYCLOPROPYLINDOLE ALKYLATING AGENTS
6. PYRROLO[1,4]BENZODIAZEPINES
Chapter 7. DNA Intercalators and Topoisomerase Inhibitors
1. DNA INTERCALATION AND ITS CONSEQUENCES
2. MONOFUNCTIONAL INTERCALATING AGENTS
2.1. Ellipticine and its analogues
2.2. Actinomycins
2.3. Fused quinoline compounds
2.4. Naphthalimides and related compounds
2.5. Chartreusin, elsamicin A, and related compounds
2.6. Other monofunctional intercalating agents
3. BIFUNCTIONAL INTERCALATING AGENTS
4. DNA TOPOISOMERASES
4.1. Topoisomerase I mechanism
4.2. Topoisomerase II mechanism
5. TOPOISOMERASE II POISONS
5.1. Acridine derivatives
5.2. Anthracyclines and related compounds
5.3. Non-intercalating topoisomerase II poisons
6. TOPOISOMERASE II CATALYTIC INHIBITORS
6.1. Inhibitors of the binding of topoisomerase II to DNA: Aclarubicin
6.2. Merbarone
6.3. Bis(dioxopiperazines)
7. SPECIFIC TOPOISOMERASE I INHIBITORS
7.1. Camptothecins
7.2. Non-CPT topoisomerase I inhibitors
Chapter 8. Anticancer Drugs Targeting Tubulin and Microtubules
1. INTRODUCTION
2. DRUGS THAT INHIBIT MICROTUBULE POLYMERIZATION AT HIGH CONCENTRATIONS
2.1. Compounds binding at the Vinca site
2.2. Compounds binding at the colchicine site
3. MICROTUBULE-STABILIZING AGENTS: COMPOUNDS Binding at the Taxane Site
3.1. Taxanes
3.2. Epothilones
3.3. Miscellaneous marine compounds that bind to the taxane site
4. MISCELLANEOUS ANTICANCER DRUGS ACTING ON NOVEL SITES ON TUBULINE
5. ANTIVASCULAR EFFECTS OF MICROTUBULE-TARGETED AGENTS
6. MITOTIC KINESIN INHIBITORS
Chapter 9. Drugs That Inhibit Signalling Pathways for Tumor Cell Growth and Proliferation
1. INTRODUCTION: THE ROLE OF PROTEIN KINASES IN CANCER
2. SIGNALLING PATHWAYS RELATED TO KINASES
3. INHIBITORS OF TYROSINE KINASES (TKs)
3.1. Inhibitors of EGFRs (HER-1)
3.2. Inhibitors of other receptors of the EGFR family: HER-2
3.3. Inhibitors of insulin-like growth factor receptors: IGFR-1
3.4. Inhibitors of TKs with pro-angiogenic activity: VEFGR and related kinases
3.5. Inhibitors of FLT-3
3.6. Inhibitors of BCR-ABL TK (Abelson kinase)
3.7. Dual Inhibitors of BCR-ABL and Src TKs
4. INHIBITORS OF SERINE-THREONINE KINASES
4.1. Cyclin-Dependent Kinases
4.2. PDK1, AKT, and mTOR kinases
4.3. Aurora kinases
4.4. PKC modulators
5. INHIBITORS OF THE RAS–RAF–MEK SIGNALLING PATHWAY AND FARNESYL TRANSFERASE
5.1. Inhibitors of Ras protein expression
5.2. Inhibitors of Ras processing by farnesyltranferase
5.3. Inhibitors of downstream effectors of Ras function
6. INHIBITORS OF FARNESYLDIPHOSPHATE SYNTHASE AND GERANYLGERANYLDIPHOSPHATE SYNTHASE
7. ANTICANCER DRUGS ACTING ON APOPTOTIC SIGNALLING PATHWAYS
7.1. BCL-2 proteins
7.2. p53 proteins
7.3. Death receptors
7.4. Nuclear factor κB
8. INHIBITORS OF HEAT-SHOCK PROTEINS (HSP 90)
Chapter 10. Other Approaches to Targeted Therapy
1. PROTEASOME INHIBITORS
2. ANTIANGIOGENIC AGENTS UNRELATED TO KINASE SIGNALING
2.1. Inhibitors of proteolytic enzymes of the extracellular matrix: Metalloproteinases
2.2. Inhibitors of other targets related to the extracellular matrix: Heparanase
2.3. Endogenous inhibitors of angiogenesis
2.4. Inhibitors of cellular adhesion molecules
2.5. Miscellaneous antiangiogenic compounds
3. EPIGENETIC THERAPY OF CANCER
3.1. Inhibitors of DNA methyltransferases (DNMT)
3.2. Inhibitors of histone deacetylases (HDAC)
3.3. Regulators of histone methylation
4. INHIBITORS OF OTHER DNA-ASSOCIATED ENZYMES
4.1. Telomerase inhibitors
4.2. DNA repair system inhibitors
5. THERAPY DIRECTED AT OTHER TARGETS
5.1. Antisense oligonucleotides
5.2. Monoclonal antibodies against cancer cells
5.3. Gene therapy
5.4. Antitumor agents targeted at lysosomes
Chapter 11. Drug Targeting in Anticancer Chemotherapy
1. INTRODUCTION
2. PRODRUG-BASED ANTICANCER DRUG TARGETING: SMALL-MOLECULE PRODRUGS
2.1. Selective enzyme expression in tumor cells
2.2. Hypoxia-based strategies for tumor-specific prodrug activation
2.3. Gene-directed enzyme prodrug therapy (GDEPT) and virus-directed enzyme prodrug therapy (VDEPT)
2.4. Antibody-directed enzyme prodrug therapy (ADEPT)
3. POLYMER-PROTEIN CONJUGATES
4. MACROMOLECULAR SMALL-DRUG CARRIER SYSTEMS
4.1. N-(2-Hydroxypropyl)methacrylamide polymers
4.2. Poly-(l-glutamic)conjugates
4.3. Neuropeptide Y conjugates
4.4. PEGylated conjugates
4.5. Immunoconjugated drugs
5. POLYMER-DIRECTED ENZYME PRODRUG THERAPY (PDEPT)
6. FOLATE RECEPTOR-TARGETED CHEMOTHERAPY AND IMMUNOTHERAPY OF CANCER
7. LIPOSOMES AND NANOPARTICLES IN ANTICANCER DRUG TARGETING
7.1. Liposomes
7.2. Nanoparticle albumin bound technology
Chapter 12. Drugs That Modulate Resistance to Antitumor Agents
1. ATP-Binding Cassette Efflux Pumps in Anticancer Drug Resistance
1.1. General features of ABC efflux pumps
1.2. P-glycoprotein
2. Glutathione and Glutathione-S-Transferase in Anticancer Drug Resistance
2.1. Inhibitors of glutathione biosynthesis
2.2. Inhibitors of glutathione-S-transferase
3. Chemosensitizers Targeting DNA-Repair Systems
3.1. Inhibitors of O6-alkylguanine-DNA alkyltransferase
3.2. Potential antitumor adjuvants targeting the BER process
3.3. Inhibitors of enzymes involved in double-strand DNA break repair pathways
4. Antitumor Drug Resistance Related to Extracellular pH: Tumor-Associated Carbonic Anhydrase as an Anticancer Target
Chapter 13. Cancer Chemoprevention
1. INTRODUCTION
2. LIGANDS FOR NUCLEAR RECEPTORS IN CANCER CHEMOPREVENTION
3. ANTI-INFLAMMATORY AGENTS AND ANTIOXIDANTS IN CANCER CHEMOPREVENTION
3.1. COX-2 inhibitors and other anti-inflammatory agents
3.2. Antioxidants
4. CHROMATIN MODIFIERS IN CANCER CHEMOPREVENTION
5. MISCELLANEOUS AGENTS FOR CHEMOPREVENTION
6. CANCER VACCINES
Index
No. of pages:

400
Language:

English
Copyright:

© Elsevier Science

2008
Published:

7th April 2008
Imprint:

Elsevier Science
Paperback

ISBN:

9780444528247
eBook

ISBN:

9780080559629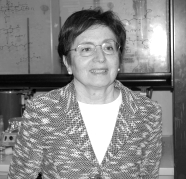 Mª del Carmen Avendaño López received her doctoral degree in Pharmacy at the Complutense University of Madrid (UCM) in 1970. In 1986, she became Full Professor of Organic Chemistry at the Department of Organic and Pharmaceutical Chemistry of this university, being responsible for one of its research groups. Between 1993 and 2009, she was a member of the Scientific Advising Committee for the Profarma Program, organized by the Spanish Ministry for Industry to incentivize research activities at the pharmaceutical industry. She was appointed Vice-rector in charge of Postgraduate Degrees at the International University "Menéndez y Pelayo" in 2005-2007. She participated in the development of the Spanish Society for Therapeutical Chemistry and has also been a member of several scientific international societies and assessment committees. Since 1999, she is a Fellow of the Spanish National Royal Academy of Pharmacy where she is in charge of all activities related to Medicinal Chemistry, with particular focus on the relevance of chemistry in drug discovery and development. She has co-authored several chapters in periodical series and encyclopedias, including "Comprehensive Heterocyclic Chemistry" and "Science of Synthesis", and has edited and co-authored several Medicinal Chemistry textbooks, most notably "Introducción a la Química Farmacéutica", published by McGraw-Hill Interamericana in 1993 and 2001. In 2008, she co-authored with Dr. Menéndez the first edition of "Medicinal Chemistry of Anticancer Drugs" for Elsevier. Her research activities, documented in about 200 publications and some patents in collaboration with the pharmaceutical industry, have dealt with the development of synthetic methodologies to obtain biologically active molecules, with particular focus on antitumor natural compounds.
Affiliations and Expertise
Department of Organic Chemistry, Farmaceutica, Facultad de Farmacia, Madrid, Spain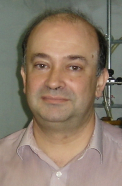 José Carlos Menéndez was born in Madrid (1960) and obtained degrees in Pharmacy from Universidad Complutense at Madrid, UCM (1982, with Excellence Award) and Chemistry from UNED (1985) followed by a Ph.D. in Pharmacy from UCM in 1988, under the supervision of Dr. Mónica M. Söllhuber, with Excellence Award. In August 1988, he joined the group of Professor Steven V. Ley at Imperial College, London, where he worked on the total synthesis of the natural ionophoric antibiotic routiennocin. In September 1989, he returned as a Profesor Titular to the Organic and Medicinal Chemistry Department at UCM, where he has pursued his teaching and research career ever since, having obtained Accreditation as a Full Professor in 2010. He has varied research interests, related, on one hand, to medicinal chemistry work in the fields of neurodegeneration (prion disease, Alzheimer's disease, ischemic injury) and chemotherapy (cancer, tuberculosis, leishmaniasis). Other projects pursued in his group are focused on the development of new synthetic methodology, including work on microwave-assisted organic synthesis, CAN as a catalyst for organic synthesis, green chemistry and the development new domino and multicomponent reactions for the preparation of biologically relevant bicyclic systems and nitrogen heterocycles. This work has been documented in about 210 research papers, reviews and chapters and 9 patents. Additionally, he has co-authored two textbooks in Medicinal Chemistry for McGraw-Hill Interamericana (?Introducción a la Química Farmacéutica, 2nd Ed." 2001 and "Ejercicios de Química Farmacéutica", 1997), and a third one for Elsevier ("Medicinal Chemistry of Anticancer Drugs", 2008). He is the coordinator of a Master Course on Drug Discovery, and the coordinator at UCM of a Ph.D. program in Medicinal Chemistry. He has collaborated with many research groups in UK, Italy, France, and India and also has some long-standing collaborations with several chemical and pharmaceutical Spanish companies. He has been the head of the Organic Microanalysis service at UCM since its creation in 1991. Since 2004, he is a Corresponding Member of the Spanish Royal Academy of Pharmacy. He has been a Visiting Professor at Université Paul Cézanne (Aix-Marseille III, France) in 2007 and at the Istituto di Studi Avanzati (ISA), Bologna University, Italy, in 2014.
Affiliations and Expertise
Department of Organic Chemistry, Farmaceutica, Facultad de Farmacia, Madrid, Spain
Tax Exemption
We cannot process tax exempt orders online. If you wish to place a tax exempt order please
contact us
.
Elsevier.com visitor survey
We are always looking for ways to improve customer experience on Elsevier.com.
We would like to ask you for a moment of your time to fill in a short questionnaire, at the end of your visit.

If you decide to participate, a new browser tab will open so you can complete the survey after you have completed your visit to this website.

Thanks in advance for your time.
Accept
Decline