Plant Virology
4th Edition
Authors:
Roger Hull
Roger Hull
Hardcover ISBN: 9780123611604
eBook ISBN: 9780080535999
Published Date: 25th September 2001
---
It has been ten years since the publication of the third edition of this seminal text on plant virology, during which there has been an explosion of conceptual and factual advances. The fourth edition updates and revises many details of the previous editon, while retaining the important older results that constitute the field's conceptual foundation.
@introbul:Key features of the fourth edition include: @bul:* Thumbnail sketches of each genera and family groups
Genome maps of all genera for which they are known
Genetic engineered resistance strategies for virus disease control
Latest understanding of virus interactions with plants, including gene silencing
Interactions between viruses and insect, fungal, and nematode vectors
New plate section containing over 50 full-color illustrations
Researchers and students in plant virology and pathology, as well as other branches of virology (animal, bacterial, etc.).
About the Author Preface Chapter 1 Introduction I. Historical Background II. Definition of a Virus III. About this Edition Chapter 2 Nomenclature and Classification of Plant Viruses I. Nomenclature A. Historical Aspects B. Systems for Classification C. Families, Genera, Species and Groups D. Plant Virus Families, Genera and Orders E. Use of Virus Names II. Criteria Used for Classifying Viruses A. Structure of the virus particle B. Physicochemical Properties of Virus Particles C. Properties of Viral Nucleic Acids D. Viral Proteins E. Serological Relationships F. Activities in the Plant G. Methods of Transmission III. Families and Genera of Plant Viruses A. Family Caulimoviridae B. Family Geminiviridae C. Family Circoviridae D. Family Reoviridae E. Family Partitiviridae F. No Family G. Family Rhabdoviridae H. Family Bunyaviridae I. No Family J. Family Bromoviridae K. Family Comoviridae L. Family Potyviridae M. Family Tombusviridae N. Family Sequiviridae O. Family Closteroviridae P. Family Luteoviridae Q. Floating Genera IV. Retroelements A. Family Pseudoviridae B. Family Metaviridae VI. Viruses of Lower Plants A. Viruses of Algae B. Viruses of Fungi C. Viruses of Ferns D. Viruses of Gymnosperms E. Summary VI. Discussion Chapter 3 Disease Symptoms and Host Range I. Economic Losses due to Plant Viruses II. Macroscopic Symptoms A. Local Symptoms B. Systemic Symptoms C. Agents Inducing Virus-Like Symptoms D. The Cryptovi
No. of pages:

1056
Language:

English
Copyright:

© Academic Press

2002
Published:

25th September 2001
Imprint:

Academic Press
eBook

ISBN:

9780080535999
Hardcover

ISBN:

9780123611604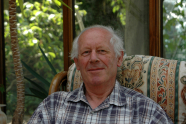 Roger Hull graduated in Botany from Cambridge University in 1960, and subsequently studied plant virus epidemiology at London University's Wye College, gaining a PhD in 1964. He lectured on agricultural botany there between 1960 and 1965. He was seconded to Makerere University in Kampala, Uganda in 1964 where he taught, and learnt tropical agricultural botany and studied the epidemiology of groundnut rosette disease. By watching aphids land on groundnut plants he gained an understanding of the edge effect of spread of virus into the field. In 1965 Roger Hull joined Roy Markham at the ARC Virus Research Unit in Cambridge, UK where he worked on biophysical and biochemical characterization of a range of viruses, especially Alfalfa mosaic virus. This work continued when he moved to the John Innes Institute, Norwich with Roy Markham in 1968. There Dr Hull became a project leader and deputy head of the Virus Research Department. In 1974 he spent a sabbatical year with Bob Shepherd in the University of California, Davis where he worked on the characterization of cauliflower mosaic virus. There he was introduced to the early stages of molecular biology which changed the direction of his research. On returning to the John Innes Institute he applied a molecular biological approach to the study of cauliflower mosaic virus elucidating that it replicated by reverse transcription, the first plant virus being shown to do so. Involvement with the Rockefeller Rice Biotechnology Program reawakened his interest in tropical agricultural problems and he led a large group studying the viruses of the rice tungro disease complex. He also promoted the use of transgenic technology to the control of virus diseases and was in the forefront in discussing biosafety issues associated with this approach. Moving from rice to bananas (plantains) his group was among those who discovered that the genome of banana streak badnavirus was integrated into the host genome and in certain cultivars was act
Affiliations and Expertise
John Innes Center, Norwich, UK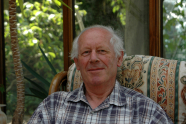 Roger Hull graduated in Botany from Cambridge University in 1960, and subsequently studied plant virus epidemiology at London University's Wye College, gaining a PhD in 1964. He lectured on agricultural botany there between 1960 and 1965. He was seconded to Makerere University in Kampala, Uganda in 1964 where he taught, and learnt tropical agricultural botany and studied the epidemiology of groundnut rosette disease. By watching aphids land on groundnut plants he gained an understanding of the edge effect of spread of virus into the field. In 1965 Roger Hull joined Roy Markham at the ARC Virus Research Unit in Cambridge, UK where he worked on biophysical and biochemical characterization of a range of viruses, especially Alfalfa mosaic virus. This work continued when he moved to the John Innes Institute, Norwich with Roy Markham in 1968. There Dr Hull became a project leader and deputy head of the Virus Research Department. In 1974 he spent a sabbatical year with Bob Shepherd in the University of California, Davis where he worked on the characterization of cauliflower mosaic virus. There he was introduced to the early stages of molecular biology which changed the direction of his research. On returning to the John Innes Institute he applied a molecular biological approach to the study of cauliflower mosaic virus elucidating that it replicated by reverse transcription, the first plant virus being shown to do so. Involvement with the Rockefeller Rice Biotechnology Program reawakened his interest in tropical agricultural problems and he led a large group studying the viruses of the rice tungro disease complex. He also promoted the use of transgenic technology to the control of virus diseases and was in the forefront in discussing biosafety issues associated with this approach. Moving from rice to bananas (plantains) his group was among those who discovered that the genome of banana streak badnavirus was integrated into the host genome and in certain cultivars was act
Affiliations and Expertise
John Innes Center, Norwich, UK
"...this book is still unique, being the most comprehensive survey of classic and modern plant virology." - JOURNAL OF PLANT PHYSIOLOGY (August 2005) "The book is strong in its coverage of recent developments. This is a book for the advanced student and researcher." —Ron Fraser for MICROBIOLOGY TODAY (2002)