Materials and Design
3rd Edition
The Art and Science of Material Selection in Product Design
Authors:
Michael Ashby
Kara Johnson
Paperback ISBN: 9780080982052
eBook ISBN: 9780080982823
Imprint: Butterworth-Heinemann
Published Date: 3rd February 2014
---
Materials are the stuff of design. From the very beginning of human history, materials have been taken from the natural world and shaped, modified, and adapted for everything from primitive tools to modern electronics. This renowned book by noted materials engineering author Mike Ashby and industrial designer Kara Johnson explores the role of materials and materials processing in product design, with a particular emphasis on creating both desired aesthetics and functionality. The new edition features even more of the highly useful "materials profiles" that give critical design, processing, performance and applications criteria for each material in question. The reader will find information ranging from the generic and commercial names of each material, its physical and mechanical properties, its chemical properties, its common uses, how it is typically made and processed, and even its average price. And with improved photographs and drawings, the reader is taken even more closely to the way real design is done by real designers, selecting the optimum materials for a successful product.
The best guide ever published on the on the role of materials, past and present, in product development, by noted materials authority Mike Ashby and professional designer Kara Johnson--now with even better photos and drawings on the Design Process
Significant new section on the use of re-cycled materials in products, and the importance of sustainable design for manufactured goods and services
Enhanced materials profiles, with addition of new materials types like nanomaterials, advanced plastics and bio-based materials
Materials Engineers & Students, Product & Industrial Design Professionals and Students
Preface
Acknowledgments
10 Chapters: Materials and Design
Chapter 1. Introduction
Abstract
Further Reading
Chapter 2. What Influences Product Design?
Abstract
People and the Market
Science and Technology
Sustainability and the Environment
Economics and Investment Climate
Aesthetics, Behavior and Industrial Design
Some Examples…
Material Evolution
Materials and Society
Conclusions
Further Reading
Chapter 3. Materiality, Design, and Creativity
Abstract
Ways of Thinking
The Design Process
The Design of Pens – an Example
Sources of Inspiration
Creativity
Case Studies from IDEO
Conclusions
Further Reading
Chapter 4. Materials: The Stuff That Surrounds Us
Abstract
The Engineering Dimension: Technical Attributes
Usability: Ergonomics and Interfaces
The Environment: "Green" Design and Sustainability
Aesthetics: The Five Senses
Personality: Building Emotional Connections
Conclusions
Further Reading
Chapter 5. Manufacturing: Shaping, Joining, and Surfaces
Abstract
The Engineering Dimension: Technical Attributes
The Other Dimensions
Expression through Joining
Conclusions
Further Reading
Chapter 6. Form Follows Material
Abstract
Materials and Architecture
Materials and Products
Identifying a Feature List
The Compressor: Design Language
Household Appliances: Design Language
The Inverse Process: Product Archeology
Conclusions
Further Reading
Chapter 7. Material Selection
Abstract
Classification and Indexing
An Information Structure for Product Design
Material Selection for Product Design
Ma
No. of pages:

416
Language:

English
Copyright:

© Butterworth-Heinemann

2014
Published:

3rd February 2014
Imprint:

Butterworth-Heinemann
Paperback

ISBN:

9780080982052
eBook

ISBN:

9780080982823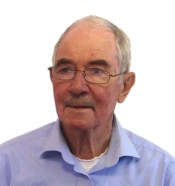 Royal Society Research Professor Emeritus at Cambridge University and Former Visiting Professor of Design at the Royal College of Art, London, UK Mike Ashby is sole or lead author of several of Elsevier's top selling engineering textbooks, including Materials and Design: The Art and Science of Material Selection in Product Design, Materials Selection in Mechanical Design, Materials and the Environment, and Materials: Engineering, Science, Processing and Design. He is also coauthor of the books Engineering Materials 1&2, and Nanomaterials, Nanotechnologies and Design.
Affiliations and Expertise
Professor Emeritus, Cambridge University, Cambridge, UK
Since publishing the first edition of Materials and Design in 2002, Kara Johnson has worked at IDEO, a global design firm and strategic consultancy. Kara leads their efforts in Materials, with a focus on Manufacturing. Her work is primarily about linking a company's brand and business strategies with the products they make.
Affiliations and Expertise
Director of Materials, IDEO - Global Innovation and Design Firm
From the first edition:
"...well-written and easy-to-read...unique and a worthwhile reference for designers, engineers, and suppliers."--Adhesives & Sealants Newsletter, 2006
"Well presented, easy to read with concise descriptions. Very suitable for students on courses which involve art design and the use of modern materials"--Derrick Parker, Univ. of Portsmouth, Dept. Mech. & Manufacturing Eng
"I believe materials engineering faculty should use this book at some point in their materials engineering curriculum. It can then be a resource for students as they travel through the major. The same can be said in an ideal world for industrial engineering, industrial design, and maybe even mechanical engineering."--Blair London, Cal Poly San Luis Obispo
"I don't know of any similar book. I used Ashby & Jones's Engineering Materials I & II for many years, but these are more technical and probably better as stand-alone texts for an engineering course. I think Materials & Design would be an excellent supplement to an Engineering Materials course, and could serve as the primary text in Industrial or Product Design course focusing on materials."--Gary Benenson, City College of New York