Lung Epithelial Biology in the Pathogenesis of Pulmonary Disease
1st Edition
Authors:
Venkataramana Sidhaye
Michael Koval
eBook ISBN: 9780128038819
Hardcover ISBN: 9780128038093
Published Date: 16th March 2017
---
Lung Epithelial Biology in the Pathogenesis of Pulmonary Disease provides a one-stop resource capturing developments in lung epithelial biology related to basic physiology, pathophysiology, and links to human disease. The book provides access to knowledge of molecular and cellular aspects of lung homeostasis and repair, including the molecular basis of lung epithelial intercellular communication and lung epithelial channels and transporters.
Also included is coverage of lung epithelial biology as it relates to fluid balance, basic ion/fluid molecular processes, and human disease. Useful to physician and clinical scientists, the contents of this book compile the important and most current findings about the role of epithelial cells in lung disease. Medical and graduate students, postdoctoral and clinical fellows, as well as clinicians interested in the mechanistic basis for lung disease will benefit from the books examination of principles of lung epithelium functions in physiological condition.
Provides a single source of information on lung epithelial junctions and transporters
Discusses of the role of the epithelium in lung homeostasis and disease
Includes capsule summaries of main conclusions as well as highlights of future directions in the field
Covers the mechanistic basis for lung disease for a range of audiences
Researchers in the fields of pulmonary physiology including physician scientists, medical and graduate students, postdoctoral and clinical fellows, clinicians interested in the mechanistic basis for lung disease
Intercellular Junctions, channels and transporters
1. Junctional Interplay in Lung Epithelial Barrier Function
2. Sodium channels and Lung Fluid balance
3. Glucose Transporters in Lung Epithelia
4. Pulmonary surfactant and lipid transporters
5. Regulation of Lung Epithelia by Integrins and Extracellular Matrix
Epithelial Dysfunction in Lung Disease
6. Epithelial Regeneration and Lung Stem Cells
7. Pulmonary Fibrosis
8. ER stress in virus infection
9. Protein misfolding in alveolar lung disease
10. Chronic Obstructive Pulmonary Disease
11. Acute Respiratory Distress Syndrome
12. Asthma
13. Cystic Fibrosis
No. of pages:

276
Language:

English
Copyright:

© Academic Press

2017
Published:

16th March 2017
Imprint:

Academic Press
eBook

ISBN:

9780128038819
Hardcover

ISBN:

9780128038093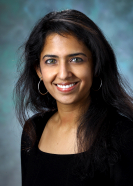 Dr. Sidhaye is an Associate Professor at Johns Hopkins University School of Medicine. Her laboratory is interested in studying lung epithelial cellular responses in chronic lung disease, with a focus on cytoskeleton and cell-cell adhesion. The long term goal is determining lung epithelial responses in COPD and identifying if these changes promote disease and whether we can identify targets to reverse disease.
Affiliations and Expertise
Associate Professor, Department of Medicine, Division of Pulmonary and Critical Care Medicine, Johns Hopkins University School of Medicine, Baltimore, MD, USA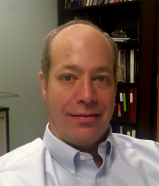 Dr. Koval's laboratory works on defining the molecular machinery that regulates formation of gap junctions (which coordinate intercellular signaling) and tight junctions (which promote tissue barrier function). The long term goal of his research is understanding how junctions are pathologically misregulated in lung injury and in diseases including alcoholic lung syndrome, acute respiratory distress syndrome and cystic fibrosis.
Affiliations and Expertise
Professor, Department of Medicine, Division of Pulmonary, Allergy, Critical Care and Sleep Medicine and Department of Cell Biology, Emory University School of Medicine, Atlanta, GA, USA