Luminescence and the Solid State, Volume 12
1st Edition
Hardcover ISBN: 9780444889409
eBook ISBN: 9781483291161
Imprint: Elsevier Science
Published Date: 3rd April 1991
---
Introduction to the Solid State. 2. The Point Defect. 3. Thermal Analysis in Solid State Chemistry. 4. Solid State Reaction Mechanisms. 5. Growth of Particles and Particle Properties. 6. Growth of Single Crystals. 7. Optical Properties and Luminescence. 8. Design of Phosphors. 9. Lanthanides and Lasers. 10. Solid State Chemistry applied to Phosphors. Subject Index.
---
Since the discovery of the transistor in 1948, the study of the solid state has been burgeoning. Recently, cold fusion and the ceramic superconductor have given cause for excitement. There are two approaches possible to this area of science, namely, that of solid state physics and solid state chemistry, although both overlap extensively. The former is more concerned with electronic states in solids (including electromagnetics) whereas the latter is more concerned with interactions of atoms in solids. The area of solid state physics is well documented, however, there are very few texts which deal with solid state chemistry. Luminescence and the Solid State has been written to fulfil this need.
The concepts regarding luminescence and phosphors are unique and have been covered extensively providing a useful reference source for anyone requiring such knowledge as a basis for further study. The discussion on the defect state, which is handled in chapter two, can be applied to many other systems, e.g. ceramic superconductors. The book has extensive, useful equations and figures, the derivations of which are simple and easy to follow. This useful, comprehensive text can be used for self-study and should also prove invaluable in a graduate study as an introduction to the solid state and luminescence.
---
Language:

English
Copyright:

© Elsevier Science

1991
Published:

3rd April 1991
Imprint:

Elsevier Science
eBook

ISBN:

9781483291161
Hardcover

ISBN:

9780444889409
---
@qu:The strength of the book lies in its detailed coverage of the nature of the solid state and of its luminescence, and of the details of the preparation of solid phosphors. For this it is highly recommended. @source:Analytica Chimica Acta @from:S.W. Allison, Engin. Technol. Div., Oak Ridge National Laboratory, TN, USA @qu:Your book has aided me in understanding the physics and chemistry of phosphors, teaching me things that I had not been able to learn in reading a hundred journal articles. In fact, I have bought five copies for myself and collaborators. @source:Letter to Dr. Ropp
---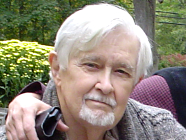 Richard C. Ropp, Ph.D., holds a Ph.D. in Physical Chemistry from Rutgers University (1971), an M.S. from Purdue University (1952), and the A.B. (Chem.) from Franklin College (IN). His career in chemistry spans over 60 years and he has been a consultant to industry during the past 40 years. Dr. Ropp has presented many seminars and talks and is the author of eight books (six by Elsevier). These books are based upon the properties of alkaline earth compounds. He began working with alkaline earth compounds in 1952, and was the originator and inventor of the red color TV phosphor in 1956 which is still being used today. He also created more than 25 new lamp and TV phosphors still being manufactured for the industry. Most of these were based upon alkaline earth compounds. He also developed more than 15 new chemical processes for raw materials used in the trade, many of which involved the manufacture of alkaline earth compounds. Fifty-five patents have been issued in his name (seven on glass) and he has published 63 technical papers. About 90% of the patents involved alkaline earth compounds. He is the inventor of a new type of alkaline earth phosphate glasses based on molecular polymerization. These glasses do not exhibit surface leaching by water and are more stable to hydrolysis than silicate-based glasses. These new glasses have unique applications in fiber-optics, high level nuclear waste disposal, high strength fibers, medical and dental implants, lasers, projection TV, and uses in optical and electronic components. Dr. Ropp held appointments as Research Specialist and Member of the Faculty of the Department of Chemistry at Rutgers University in Newark, NJ from 1971 to 1981. His experience has been varied and he has acted as Consultant and Expert Witness to attorneys concerning the technological aspects of their ongoing cases from 1989 to 2011 (more than 155 cases). From January 1990 to January 17, 1991, he served as Vice President of Technology for International
Affiliations and Expertise
FRSC, FAIC &BCFE, Warren, New Jersey, USA