Ludwig's Applied Process Design for Chemical and Petrochemical Plants
4th Edition
Authors:
A. Kayode Coker, PhD
Hardcover ISBN: 9780750677660
eBook ISBN: 9780080469706
Imprint: Gulf Professional Publishing
Published Date: 25th January 2007
---
This complete revision of Applied Process Design for Chemical and Petrochemical Plants, Volume 1 builds upon Ernest E. Ludwig's classic text to further enhance its use as a chemical engineering process design manual of methods and proven fundamentals. This new edition includes important supplemental mechanical and related data, nomographs and charts. Also included within are improved techniques and fundamental methodologies, to guide the engineer in designing process equipment and applying chemical processes to properly detailed equipment.

All three volumes of Applied Process Design for Chemical and Petrochemical Plants serve the practicing engineer by providing organized design procedures, details on the equipment suitable for application selection, and charts in readily usable form. Process engineers, designers, and operators will find more chemical petrochemical plant design data in:

Volume 2, Third Edition, which covers distillation and packed towers as well as material on azeotropes and ideal/non-ideal systems.

Volume 3, Third Edition, which covers heat transfer, refrigeration systems, compression surge drums, and mechanical drivers.

A. Kayode Coker, is Chairman of Chemical & Process Engineering Technology department at Jubail Industrial College in Saudi Arabia. He's both a chartered scientist and a chartered chemical engineer for more than 15 years. and an author of Fortran Programs for Chemical Process Design, Analysis and Simulation, Gulf Publishing Co., and Modeling of Chemical Kinetics and Reactor Design, Butterworth-Heinemann.
Provides improved design manuals for methods and proven fundamentals of process design with related data and charts
Covers a complete range of basic day-to-day petrochemical operation topics with new material on significant industry changes since 1995.
Process Planning, Scheduling and Flowsheet Design, Cost Estimation and Economic Evaluation, Physical Properties of Liquids and Gases, Fluid Flow, Pumping of Liquids, Mechanical Separations, Mixing of Liquids, Ejectors and Mechanical Vacuum Systems, Process Safety and Pressure-Relieving Devices, Appendices
No. of pages:

1024
Language:

English
Copyright:

© Gulf Professional Publishing

2007
Published:

25th January 2007
Imprint:

Gulf Professional Publishing
eBook

ISBN:

9780080469706
Hardcover

ISBN:

9780750677660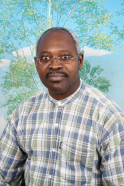 A. Kayode Coker, Ph.D., is an engineering Coordinator at Saudi Aramco Shell Refinery Company, in Jubail, Saudi Arabia and is a consultant for AKC Technology in the UK. Prior to this he was Chairman of the Chemical and Process Engineering Department at Jubail Industrial College. He has also been a chartered scientist and a chartered chemical engineer for over 30 years. Coker is a Fellow of the Institution of Chemical Engineers. UK, (C.Eng, CSci, FIChemE) and a senior member of the American Institute of Chemical Engineers (AIChE). He holds a B.Sc. honors degree in Chemical Engineering, a Master of Science degree in Process Analysis and Development, and a Ph.D. in Chemical Engineering, all from Aston University, Birmingham, UK. He also has a Teachers' Certificate in Education from the University of London, UK. He has directed and conducted short courses in both the UK and for SABIC industries in Saudi Arabia. His articles have been published in several international journals, he is an author of four books in chemical engineering and a contributor to the Encyclopaedia of Chemical Processing and Design, Vol. 61. Coker was named as one of the International Biographical Centre's Leading Engineers of the World 2008.
Affiliations and Expertise
Engineering Coordinator, Saudi Aramco Shell Refinery Company, Saudi Arabia