Liver Regeneration
1st Edition
Basic Mechanisms, Relevant Models and Clinical Applications
Hardcover ISBN: 9780124201286
eBook ISBN: 9780128004319
Published Date: 13th August 2015
Secure Checkout
Personal information is secured with SSL technology.
Free Shipping
Free global shipping
No minimum order.
---
Liver Regeneration: Basic Mechanisms, Relevant Models and Clinical Applications presents cutting-edge information on liver regeneration research through an integrated, systems-wide perspective. The book addresses discoveries on hepatic progenitor cells, liver regeneration after chemical damage, and liver regeneration as a prime therapy for liver failure and disease.
By addressing the urgent need for translating basic research findings into clinically relevant modalities and potential therapeutic applications, the book provides the data needed to improve liver patient management.
Hundreds of full-color, graphic photographs and illustrations underline key elements and show researchers and students important aspects of liver transplantation, immunofluorescence, and other techniques used in liver regeneration.
Summarizes current liver regeneration studies and discussions on expected discoveries
Provides an overview of standard scientific and cutting-edge technologies to study liver regeneration
Presents details on the molecular mechanisms that affect liver regeneration
Highly illustrated, with hundreds of full-color, graphic photographs and illustrations to enhance the learning process
Researchers in the area of liver biology
Dedication
Preface
I: Introduction

Chapter 1: Liver Regeneration: An Introduction

Abstract
1.1 History
1.2 Models of Liver Regeneration
1.3 Mechanisms of Liver Regeneration
1.4 Regeneration Using Progenitor Cells
1.5 Mitogen-Induced Hepatocyte Proliferation
1.6 Frontiers

II: Methods to Assess Liver Regeneration

Chapter 2: Models to Study Liver Regeneration

Abstract
2.1 Introduction
2.2 Main Models
2.3 Alternate Models of Liver Growth
2.4 Models to Study HPCs
2.5 Assays Used to Assess Liver Regeneration
2.6 Additional Methods

Chapter 3: Liver Regeneration in Zebrafish

Abstract
Acknowledgments
3.1 Introduction
3.2 The Therapeutic Impact of Zebrafish Research
3.3 Adult Liver Anatomy and Physiology
3.4 Liver Regeneration Following Partial Hepatectomy
3.5 Drug-Induced Hepatotoxicity
3.6 Genetic Hepatocyte Ablation
3.7 Summary

III: Molecular Mechanisms of Liver Regeneration

Chapter 4: The Priming and Progression Theory of Liver Regeneration

Abstract
Acknowledgments
4.1 Overview of Studies of Liver Regeneration
4.2 Salient Features of Liver Regeneration Prior to 1970
4.3 Identifying Hepatomitogens in the 1970s-1980s
4.4 1990s: Development of the Priming and Progression Model, with a Focus on Inflammatory Stimuli During Regeneration
4.5 Priming Alone Versus Priming and Progression: 1/3 Versus 2/3 Hepatectomy
4.6 Controversies Regarding the Importance of Priming in Regeneration
4.7 Recent Insight into Cell-Cycle "Competency"
4.8 The Role of NPCs in Priming and Progression
4.9 Future Directions

Chapter 5: Extracellular Signals Involved in Liver Regeneration: Direct and Auxiliary Mitogens

Abstract
5.1 Hepatocyte Growth Assay
5.2 Complete Versus Auxiliary Mitogens
5.3 Complete or Direct Mitogens
5.4 Auxiliary Mitogens
5.5 TNFα
5.6 IL6
5.7 Norepinephrine
5.8 Insulin
5.9 Summary

Chapter 6: Developmental Pathways in Liver Regeneration-I

Abstract
Acknowledgments
6.1 Introduction
6.2 Wnt/β-Catenin Signaling
6.3 Notch Signaling
6.4 Hippo Signaling
6.5 NF-κB Signaling
6.6 Conclusions

Chapter 7: Mechanisms of Termination of Liver Regeneration

Abstract
7.1 Introduction
7.2 Transforming Growth Factor β
7.3 Extracellular Matrix and Integrin-Linked Kinase
7.4 Glypican-3
7.5 Activin
7.6 C/EBPα
7.7 Cyclin E1 and E2
7.8 Nuclear Receptors
7.9 Hippo/Yap Signaling Pathway
7.10 MicroRNAs 34a and 23b
7.11 Conclusions

Chapter 8: Role of CXC Chemokines in Liver Repair and Regeneration

Abstract
8.1 Introduction
8.2 Clinical Scenarios and Their Analogous Injury Models
8.3 General Principles of Liver Regeneration
8.4 Chemokines and Their Receptors
8.5 Roles for CXC Chemokines in Liver Regeneration
8.6 CXC Chemokines and Hepatocyte Exosomes
8.7 Conclusion

Chapter 9: Bile Acid Receptors and Liver Regeneration

Abstract
Acknowledgments
9.1 Introduction
9.2 Metabolic Signals and Liver Regeneration
9.3 BA Signaling and Liver Regeneration
9.4 FXR and Liver Regeneration
9.5 Intestine-FXR and Liver Regeneration
9.6 TGR5 and Liver Regeneration
9.7 FXR and HCC Development
9.8 Conclusions and Perspective

Chapter 10: Role of Developmental Morphogens in Liver Regeneration

Abstract
10.1 Introduction
10.2 Overview of the Hedgehog Pathway
10.3 Hedgehog Pathway After Partial Hepatectomy—Feeding Prometheus' Liver
10.4 Regenerating the Sick Liver
10.5 Conclusion

Chapter 11: Regulation of Cell Cycle During Liver Regeneration

Abstract
11.1 Introduction
11.2 Rb and E2F1
11.3 Cyclin D-Cdk4/Cdk6
11.4 Cyclin E-Cdk2
11.5 Cyclin A
11.6 Cyclin B
11.7 Cdk1
11.8 Cell-Cycle Inhibitors
11.9 Concluding Remarks

Chapter 12: Changes in Hepatocyte Ploidy During Liver Regeneration

Abstract
Acknowledgments
12.1 Introduction
12.2 Polyploidy in the Liver
12.3 Genetic Diversity in the Liver
12.4 An Integrated Model for Polyploidy, Ploidy Reversal, and Aneuploidy in the Liver
12.5 Conclusion

Chapter 13: Computational Modeling as an Approach to Study the Cellular and Molecular Regulatory Networks Driving Liver Regeneration

Abstract
13.1 Introduction
13.2 Extended Computational Model of Liver Regeneration Including Cell Growth
13.3 Modes of Regeneration Identified by Sampling Computational Model Parameter Space
13.4 Dynamic Regulation of the Regenerating Liver Revealed Using Sensitivity Analyses
13.5 Model Limitations, Future Directions, and Experimental Insights
13.6 Conclusions

Chapter 14: Mitogen-Induced Cell Proliferation and Cancer Promotion in the Liver

Abstract
14.1 Introduction
14.2 Cancer Promotion
14.3 Cytokine-Activating Mitogens
14.4 Drug-Induced Hyperplasia
14.5 PPAR-Induced Proliferation
14.6 CAR-Induced Proliferation
14.7 THR-Induced Proliferation
14.8 Minor Proliferative Responses Induced by Nuclear Receptors
14.9 Human Proliferative Responses
14.10 Conclusions

Chapter 15: Metabolic Regulation of Liver Regeneration

Abstract
15.1 Introduction
15.2 The Metabolic Response to Hepatic Insufficiency
15.3 Evidence for the Metabolic Regulation of Liver Regeneration
15.4 Candidate Mechanisms Linking Metabolism to Regeneration
15.5 Clinical Implications
15.6 Summary and Conclusions

Chapter 16: Liver Regeneration: The Biliary Perspective

Abstract
Acknowledgments
16.1 Introduction
16.2 Characteristics of Biliary Regeneration
16.3 Conclusions and Human Perspectives

IV: Role of Hepatic Progenitor Cells in Liver Regeneration

Chapter 17: Introduction to Hepatic Progenitor Cells

Abstract
17.1 Introduction
17.2 Animal Models
17.3 Origins
17.4 Characteristics
17.5 Molecular Signaling Factors Involved in Oval Cells-Mediated Liver Regeneration
17.6 Hepatic Progenitor Cell Activation and Associated with Liver Fibrosis During Chronic Liver Disease

Chapter 18: Hepatocyte to Biliary Transdifferentiation: To Be(come) or Not to Be(come)?

Abstract
18.1 What is Transdifferentiation?
18.2 Transdifferentiation in the Liver
18.3 When Does Transdifferentiation Occur?
18.4 Evidence for HBT in Human Disease
18.5 Animal Models for Studying HBT
18.6 What are the Different Sources of the New Biliary Cells?
18.7 Which Hepatocytes in the Liver Transdifferentiate into Biliary Cells?
18.8 What is the Extent of HBT?
18.9 Mechanisms, Drivers, and Signaling for HBT
18.10 Progenitor Cell Derived or HBT?
18.11 Impact of HBT in Liver Disease and Therapy
18.12 Future Direction

Chapter 19: Hepatocyte-Like Cells Derived from Pluripotent Stem Cells

Abstract
Acknowledgments
19.1 Introduction
19.2 Pluripotent Stem Cells for Disease Modeling and Regenerative Medicine
19.3 Generating iPSCs
19.4 Differentiation of iPSs into Hepatocyte-Like Cells (iHep)
19.5 Use of iHeps as Cellular Models of Liver Diseases and in Liver Repopulation
19.6 iHeps for Transplantation
19.7 Summary

Chapter 20: Hepatic Progenitor Cell Transplantation: Relevant Models and Mechanisms

Abstract
Acknowledgments
20.1 Overview
20.2 Liver Repopulation by Transplanted Hepatocytes
20.3 Special Animal Models to Augment Repopulate the Liver by Transplanted Hepatocytes
20.4 Liver Repopulation by Endogenous Hepatic Progenitor Cells
20.5 Transplantation of Hepatic Epithelial Progenitor Cells
20.6 Liver Repopulation with Epithelial Progenitor Cells from the Fetal Liver
20.7 Liver Repopulation by Epithelial Progenitor Cells from Human Fetal Liver
20.8 Liver Repopulation by Induced Pluripotent Stem Cells
20.9 Future Perspective

Index
No. of pages:

326
Language:

English
Copyright:

© Academic Press

2015
Published:

13th August 2015
Imprint:

Academic Press
Hardcover

ISBN:

9780124201286
eBook

ISBN:

9780128004319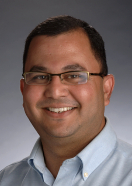 Affiliations and Expertise
Associate Professor, The University of Kansas Medical Center
Tax Exemption
We cannot process tax exempt orders online. If you wish to place a tax exempt order please
contact us
.
Elsevier.com visitor survey
We are always looking for ways to improve customer experience on Elsevier.com.
We would like to ask you for a moment of your time to fill in a short questionnaire, at the end of your visit.

If you decide to participate, a new browser tab will open so you can complete the survey after you have completed your visit to this website.

Thanks in advance for your time.
Accept
Decline