Linking Environmental Exposure to Neurodevelopmental Disorders, Volume 2
1st Edition
Serial Editors:
Michael Aschner
Lucio Costa
eBook ISBN: 9780128155523
Paperback ISBN: 9780128155516
Published Date: 26th May 2018
---
1. Stress
Deborah Cory-Slechta
2. Manganese
Aaron Bowman
3. Mercury
Jose G. Dorea
4. Alcohol
Marina Guizzetti
5. Neurodevelopment: Inflammation Matters
Randall Davis
6. Lead
Robert O. Wright and David C. Bellinger
7. Endocrine disruptors
Gemma Calamandrei
8. Cocaine
Edward D. Levin
9. Ops
R Carr
---
Advances in Neurotoxicology, Volume Two, addresses contemporary advances in neurotoxicology, with thematic volumes providing authoritative review articles on key issues in the field. Updates in this new volume include chapters on Air pollution and neurodegenerative diseases, Mercury and Parkinson's disease, Pesticides and PD: current evidence, Aluminum and neurodegeneration, Microglia and neurodegeneration, Dietary factors, Mitochondria in neurodegeneration, and Manganese and neurodegeneration. Edited by leading experts, volumes are designed as in-depth overviews of the latest topic developments that analyze the effect of varied chemical agents on the nervous system. It is an essential resource for researchers and graduate students alike.
Includes, in one single publication, a selection of comprehensive reviews devoted to neurotoxicology
Edited by high-profile, leading academics in the field, ensuring a quality publication for subscribers
Aims to widen the scope for participation by international contributors, researchers and editorial board members outside North America
Serves a broad audience of university faculty, researchers and students, as well as the industry, drug development companies and the government
Academic researchers, research scientists, pediatricians and graduate students in universities and in industry
---
No. of pages:

312
Language:

English
Copyright:

© Academic Press

2018
Published:

26th May 2018
Imprint:

Academic Press
eBook

ISBN:

9780128155523
Paperback

ISBN:

9780128155516
---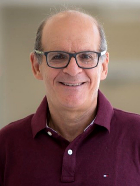 Michael Aschner Serial Editor
Dr. Aschner serves as the Harold and Muriel Block Chair in Molecular Pharmacology at Albert Einstein College of Medicine. He served on numerous toxicology panels (Institute of Medicine, US Environmental Protection Agency, Center for Disease Control), and is a member of the Neurotoxicology and Alcohol study section (NIH). Research in our lab focuses on the following topics: (1) Modulation of C. elegans genes (aat, skn-1, daf-16) that are homologous to mammalian regulators of MeHg uptake and cellular resistance will modify dopaminergic neurodegeneration in response to MeHg exposure. (2) Under conditions of MeHg-induced oxidative stress, Nrf2 (a master regulator of antioxidant responses) coordinates the upregulation of cytoprotective genes that combat MeHg-induced oxidative injury, and that genetic and biochemical changes that negatively impact upon Nrf2 function increase MeHg's neurotoxicity. (3) PARK2, a strong PD genetic risk factor, alters neuronal vulnerability to modifiers of cellular Mn status, particularly at the level of mitochondrial dysfunction and oxidative stress. Our studies are designed to (1) shed novel mechanistic insight into metal-induced neurodegeneration; (2) identify targets for genetic or pharmacologic modulation of neurodegenerative disorders; (3) increase knowledge of the pathway involved in oxidative stress; (4) develop improved research models for human disease using knowledge of environmental sciences.
Affiliations and Expertise
Yeshiva University, Bronx, NY, USA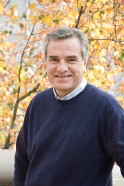 Lucio Costa Serial Editor
Dr. Lucio G. Costa is Professor of Toxicology at the University of Washington in Seattle, and of Pharmacology/Toxicology at the University of Parma Medical School. He received a doctorate in Pharmacology from the University of Milano in 1977, and was a postdoctoral fellow at the University of Texas at Houston. He is a member of several national and international professional organizations, a Fellow of the Academy of Toxicological Sciences, and a European Certified Toxicologist. He received various award for his scientific accomplishments, including the Achievement Award from the Society of Toxicology. He serves in various editorial capacities for several toxicology journals, and is an active manuscript and grant reviewer. Dr. Costa has been the member of dozens of panels and committees at the national and international level dealing with toxicology and risk assessment issues. He has chaired and/or organized symposia at scientific meetings in the United States and internationally. He has been teaching classes in the area of toxicology, neurotoxicology and pharmacology to graduate and medical students for 30 years. He keeps an active research program in the area of neurotoxicology.
Affiliations and Expertise
University of Washington, Seattle, WA, USA
Tax Exemption
We cannot process tax exempt orders online. If you wish to place a tax exempt order please
contact us
.