Lifestyle in Heart Health and Disease
1st Edition
Editors:
Ronald Ross Watson
Sherma Zibadi
Paperback ISBN: 9780128112793
Published Date: 1st February 2018
---
Lifestyle and Heart Health and Disease provides a comprehensive evaluation of lifestyle factors that modify heart function and structure. It includes coverage of a wide range of lifestyle factors, including physical activity, alcohol, tobacco, drugs of abuse, nutrition and psychosocial factors. The book clearly presents the scientific evaluation of published research relating to general responses by scientists, physicians and patients, along with new research on the role of lifestyle in the prevention, amelioration and causation of cardiac remodeling and disease.
Explains the pathogenic mechanisms of cardiovascular diseases and the targets of therapy
Presents methods contained within the book that can be applied to the diagnosis of heart disease
Contains a concise summary with recommendations for actions and conclusions
Provides a one-stop-shopping synopsis of key ideas associated with many aspects of lifestyle
Cardiology researchers and cardiologists, graduate and advanced undergraduate students of cardiology and public health, nutritionists
Part 1 Overview and Mechanisms
1. Primary prevention of stroke by a healthy lifestyle in a high-risk group
2. Healthy lifestyle and decreasing risk of heart failure in women
3. Assessing lifestyle coaching plus care coordination versus care coordination alone versus treatment as usual to reduce risks of cardiovascular disease in adults with schizophrenia and abdominal obesity
4. Effect of Lifestyle-Focused Text Messaging on Risk Factor Modification in Patients With Coronary Heart Disease
5. Effect of an intensive lifestyle intervention on atrial fibrillation risk in individuals with type 2 diabetes
6. Community-based comprehensive lifestyle programs in patients with coronary artery disease
7. Modifiable cardiovascular risk factors in adults aged 40-79 years in Germany with and without prior coronary heart disease or stroke
8. Low Fitness in Midlife: A Novel Therapeutic Target for Heart Failure with Preserved Ejection Fraction Prevention
9. (In)activity-related neuroplasticity in brainstem control of sympathetic outflow: unraveling underlying molecular, cellular, and anatomical mechanisms
10. A Healthy Lifestyle Score Is Associated with Cardiometabolic and Neuroendocrine Risk Factors
11. Oxidative stress and human hypertension: vascular mechanisms, biomarkers, and novel therapies
12. Psychosocial and neurological effects on heart health and disease
Part 2 Exercise
1. Incidence of high blood pressure in children - effects of physical activity and sedentary behaviors
2. Physical activity and cardiorespiratory fitness as major markers of cardiovascular risk: their independent and interwoven importance to health status
3. Lifestyle modification decreases arterial stiffness in overweight and obese men: dietary modification vs. exercise training
4. Aging and physical function in type 2 diabetes: intensive lifestyle intervention
5. Changes in lifestyle [exercise] modestly reduce the estimated cardiovascular disease risk
6. Team-based Care for Cardiac Rehabilitation and Exercise Training in Heart Failure
7. Passive movement and active exercise for very young infants with congenital heart disease
8. Prognostic Value of Oxygen Kinetics During Recovery From Cardiopulmonary Exercise Testing in Patients With Chronic Heart Failure
9. Characterization of exercise limitations by evaluating individual cardiac output patterns: a prospective cohort study in patients with chronic heart failure
10. Atrial fibrillation modified by different levels of physical activity levels at different ages
11. Relationship between physical activity and cardiovascular aging
12. Exercise associated improvement in coronary artery disease patients
13. Cardiac disease at risk in the young athlete
14. Healthy aging on the cardiopulmonary hemodynamic response to exercise
Part 2 Alcohol
1. Alcohol and cardiovascular diseases: where do we stand today?
2. Moderate red wine consumption is associated with a lower prevalence of the metabolic syndrome
3. Estrogen modulation of the ethanol-evoked myocardial oxidative stress and dysfunction via DAPK3/Akt/ERK activation in male rats
4. Alcohol consumption, hypothalamic gene expression changes in the dilated cardiomyopathy signaling pathway
5. Alcohol consumption and risk of atrial fibrillation
Part 4 Tobacco
1. Pathobiology of tobacco smoking and neurovascular disorders
2. The Contribution of Tobacco Use to High Health Care Utilization and Medical Costs in Peripheral Artery Disease
3. A randomized controlled trial of the efficacy and safety of varenicline for smoking cessation after acute coronary syndrome
4. Migraine and risk of stroke in older adult smokers
5. Production of prostaglandin E2 induced by cigarette smoke modulates tissue factor expression and activity in endothelial cells
6. Risk of death from cardiovascular disease associated with low-level arsenic exposure among long-term smokers
7. Preterm birth and future risk of maternal cardiovascular disease - is the association independent of smoking during pregnancy
No. of pages:

396
Language:

English
Copyright:

© Academic Press

2018
Published:

1st February 2018
Imprint:

Academic Press
Paperback

ISBN:

9780128112793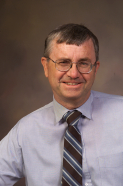 Ronald Ross Watson PhD is a professor of Health Promotion Sciences in the University of Arizona Mel and Enid Zuckerman College of Public Health. He was one of the founding members of this school serving the mountain west of the USA. He is a professor of Family and Community Medicine in the School of Medicine at the University of Arizona. He began his research in public health at the Harvard School of Public Health as a fellow in 1971 doing field work on vaccines in Saudi Arabia. He has done clinical studies in Colombia, Iran, Egypt, Saudi Arabia, and USA which provides a broad international view of public health. He has served in the military reserve hospital for 17 years with extensive training in medical responses to disasters as the chief biochemistry officer of a general hospital, retiring at a Lt. Colonel. He published 450 papers, and presently directs or has directed several NIH funded biomedical grants relating to alcohol and disease particularly immune function and cardiovascular effects including studying complementary and alternative medicines. Professor Ronald Ross Watson was Director of a National Institutes of Health funded Alcohol Research Center for 5 years. The main goal of the Center was to understand the role of ethanol-induced immunosuppression on immune function and disease resistance in animals. He is an internationally recognized alcohol-researcher, nutritionist and immunologist. He also initiated and directed other NIH-associated work at The University of Arizona, College of Medicine. Dr. Watson has funding from companies and non-profit foundations to study bioactive foods' components in health promotion. Professor Watson attended the University of Idaho, but graduated from Brigham Young University in Provo, Utah, with a degree in Chemistry in 1966. He completed his Ph.D. degree in 1971 in Biochemistry from Michigan State University. His postdoctoral schooling was completed at the Harvard School of Public Health in Nutrition and Microbiology, including a two-year postdoctoral research experience in immunology. Professor Watson is a distinguished member of several national and international nutrition, immunology, and cancer societies. Overall his career has involved studying many foods for their uses in health promotion. He has edited 120 biomedical reference books, particularly in health and 450 papers and chapters. His teaching and research in foods, nutrition and bacterial disease also prepare him to edit this book. He has 4 edited works on nutrition in aging. He has extensive experience working with natural products, alcohol, exercise, functional foods and dietary extracts for health benefits and safety issues, including getting 12 patents. Dr. Watson has done laboratory studies in mice on immune functions that decline with aging and the role of supplements in delaying this process as modified by alcohol and drugs of abuse.
Affiliations and Expertise
University of Arizona, Mel and Enid Zuckerman College of Public Health, and School of Medicine, Arizona Health Sciences Center, Tucson, AZ, USA
Dr. Sherma Zibadi received her Ph.D. in Nutritional Sciences from the University of Arizona. Her medical degree and training were done at the Mashhad University of Medical Sciences. She then completed her post-doctoral research fellowship awarded by the American Heart Association where her research involved cardiology and complementary medicine studies. Her research has involved maladaptive cardiac remodeling process, which helps to identify new targets for treatment of heart failure. Dr. Zibadi's research interest also extends into foods as medicines, exploring the preventive and therapeutic effects of dietary supplements on heart failure and its major risk factors in both basic animal and clinical studies, translating lab research findings into clinical practice. Dr. Zibadi is an author of more than 35 research papers in peer reviewed journals. She has been an editor on 8 scientific books like this one being proposed. She has edited on a variety of clinical topics: breast milk, bottle feeding, wheat and rice in health, polyphenols and health, omega 3 fatty acids, dietary supplements in immune modulation, and dietary fat and health. She and Dr. Watson have collaborated extensively on both laboratory research and editing.
Affiliations and Expertise
Postdoctoral Research Associate of Public Health, Department of Pathology, University of South Florida Medical School, Tampa, USA
Tax Exemption
We cannot process tax exempt orders online. If you wish to place a tax exempt order please
contact us
.