Letting Go of the Words
2nd Edition
Writing Web Content that Works
Authors:
Janice (Ginny) Redish
Paperback ISBN: 9780123859303
eBook ISBN: 9780123859310
Published Date: 14th August 2012
---
Praise for Letting Go of the Words
Dedication
Foreword
Acknowledgments
Introducing Letting Go of the Words
1. Content! Content! Content!
People come for the content
Content = conversation
Web = phone, not file cabinet
Online, people skim and scan
People do read online – sometimes
People don't read more because …
Writing well = having successful conversations
Three case studies
Summarizing Chapter 1
2. Planning
Why? Know what you want to achieve
Who? What's the conversation?
Breathing life into your data with personas
Breathing life into your data with scenarios
Summarizing Chapter 2
Interlude 1. Content Strategy
Why is content strategy so important?
What is content strategy?
What does content strategy cover?
Who does content strategy?
Seven steps to carry out a content strategy
3. Designing for Easy Use
Who should read this chapter – and why?
Integrate content and design from the beginning
Build in flexibility for universal usability
Color
Space
Typography
Putting it all together: A case study
Summarizing Chapter 3
4. Starting Well
Home pages – content-rich with few words
1 Be findable through search engines
2 Identify the site
3 Set the site's tone and personality
4 Help people get a sense of what the site is all about
5 Continue the conversation quickly
6 Send each person on the right way
Summarizing Chapter 4
5. Getting There
1 Site visitors hunt first
2 People don't want to read while hunting
3 A pathway page is like a table of contents
4 Sometimes, short descriptions help
5 Three clicks is a myth
---
Web site design and development continues to become more sophisticated. An important part of this maturity originates with well-laid-out and well-written content. Ginny Redish is a world-renowned expert on information design and how to produce clear writing in plain language for the web. All of the invaluable information that she shared in the first edition is included with numerous new examples. New information on content strategy for web sites, search engine optimization (SEO), and social media make this once again the only book you need to own to optimize your writing for the web.
New material on content strategy, search engine optimization, and social media
Lots of new and updated examples
More emphasis on new hardware like tablets, iPads, and iPhones
For anyone who writes for the web or does usability testing on web sites, including web designers, information designers, information architects, content managers, technical writers, usability engineers, web application and forms designers.
---
No. of pages:

368
Language:

English
Copyright:

© Morgan Kaufmann

2012
Published:

14th August 2012
Imprint:

Morgan Kaufmann
eBook

ISBN:

9780123859310
Paperback

ISBN:

9780123859303
---
"For anyone who works in e-learning, I strongly recommend Letting Go of the Words. It will transform how you communicate online. After reading it, the bad practices will leap off the page." -e.learning age, Nov 2014
---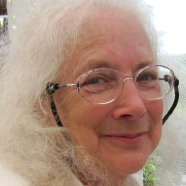 Janice (Ginny) Redish Author
Janice (Ginny) Redish has been helping clients and colleagues communicate clearly for more than 20 years. For the past ten years, her focus has been helping people create usable and useful web sites. A linguist by training, Ginny is passionate about understanding how people think, how people read, how people use web sites – and helping clients write web content that meets web users' needs in the ways in which they work. Ginny loves to teach and mentor – and to practice what she preaches. She turns research into practical guidelines that her clients and students can apply immediately to their web sites. Ginny's earlier books received rave reviews for being easy to read and easy to use, as well as comprehensive and full of great advice. She is co-author of two classic books on usability: * A Practical Guide to Usability Testing (with Joseph Dumas) * User and Task Analysis for Interface Design (with JoAnn Hackos) She is also the author of the section on writing on www.usability.gov. Ginny's work and leadership in the usability and plain language communities have earned her numerous awards, including the Rigo Award from the ACM Special Interest Group on the Design of Communication and the Alfred N. Goldsmith Award from the IEEE Professional Communication Society. Ginny is a Fellow of the Society for Technical Communication and a past member of the Board of Directors of both the Society for Technical Communication and the Usability Professionals' Association.
Affiliations and Expertise
President of Redish and Associates, Inc., Bethesda, MD, USA, acclaimed author, instructor, and consultant