Legal Guide for Police
9th Edition
Constitutional Issues
Authors:
Jeffery Walker
Craig Hemmens
eBook ISBN: 9781437755893
Published Date: 14th October 2010
---
Legal Guide for Police: Constitutional Issues, Ninth Edition, provides an understanding of federal and state laws and court decisions that are essential to law enforcement officers in their line of work. It presents U.S. Supreme Court decisions up to and including the 2009 term of court. The book discusses the effects of failing to comply with constitutional mandates, and it considers the general limitations on police power, emphasizing the common constitutional questions that confront officers when they are called on to enforce the law. It also covers legal standards relating to detention, arrest, search and seizure, questioning suspects, and pretrial identification procedures. This book is a valuable resource for officers tasked with protecting rights, seeking illegalities, and preparing evidence for use in court. It may also be used in departmental training programs and in colleges that offer courses for in-service and pre-service officers.
Appendix contains the Bill of Rights and the Fourteenth Amendment.
Table of cases lists every case referenced in the text.
Students and professionals in the criminal justice field.

Preface
Chapter 1 Results of Failure to Comply with Constitutional Mandates
§ 1.1 Civil Liabilities
§ 1.2 Civil Rights Actions
§ 1.3 Liability of Supervisors, Administrators, and Agencies
§ 1.4 Admissibility of Evidence
§ 1.5 Summary
Chapter 2 Police Power and Limitations
§ 2.1 Police Power, Authority, and Responsibility
§ 2.2 Limits on Police Authority
§ 2.3 Bill of Rights
§ 2.4 Due Process of Law
§ 2.5 Effects of Broadening the Scope of the Fourteenth Amendment Due Process Clause
§ 2.6 Protection of Rights via State Constitutions and Laws
§ 2.7 Summary
Chapter 3 Police Authority to Detain
§ 3.1 General Considerations
§ 3.2 Consensual Encounters
§ 3.3 Terry v. Ohio Stop-and-Frisk Rationale
§ 3.4 Application to Off-Street Situations
§ 3.5 Application to Detention of Motorists
§ 3.6 Detention of Luggage
§ 3.7 Duration of the Detention
§ 3.8 Detention to Check Driver's License and Registration
§ 3.9 Detention at Police Roadblocks
§ 3.10 Summary
Chapter 4 Law of Arrest
§ 4.1 General Considerations
§ 4.2 Statutory Authority to Arrest
§ 4.3 Definition and Elements of Arrest
§ 4.4 Arrest under the Authority of an Arrest Warrant
§ 4.5 Arrest without a Warrant
§ 4.6 Post-Arrest Probable Cause Determination
§ 4.7 Use of Force in Making an Arrest
§ 4.8 The Citation and Summons in Law Enforcement
§ 4.9 Arrest after Fresh Pursuit
§ 4.10 Summary
Chapter 5 Search and Seizure with a Warrant
§ 5.1 General Considerations
§ 5.2 Constitutional Provisions
§ 5.3 The Exclusionary Rule
§ 5.4 Extension of the Exclusionary Rule to All Courts: Mapp v. Ohio
§ 5.5 Application and Modification of the Exclusionary Rule
§ 5.6 Seizure with a Valid Search Warrant—General
§ 5.7 Requirements of a Valid Search Warrant
§ 5.8 Execution of the Search Warrant
§ 5.9 Search of a Person on the Premises Where Such Person Is Not Described in the Warrant
§ 5.10 Return of the Warrant
§ 5.11 Summary
Chapter 6 Search and Seizure without a Warrant
§ 6.1 General Considerations
§ 6.2 Search Incident to a Lawful Arrest
§ 6.3 Search with a Valid Waiver (Consent Searches)
§ 6.4 Search of Movable Vehicles and Objects
§ 6.5 Search after Lawful Impoundment (Inventory Searches)
§ 6.6 Exigent Circumstances Exception to the Warrant Requirement
§ 6.7 Plain View Searches
§ 6.8 Search of Premises Not Protected by the Fourth Amendment (Open Fields)
§ 6.9 Search by a Private Individual
§ 6.10 Standing to Challenge the Search
§ 6.11 Stop and Frisk
§ 6.12 Seizure of Verbal Evidence via Recorders or Microphones: Electronic Searches
§ 6.13 Airport Searches
§ 6.14 Search of Pervasively Regulated Businesses
§ 6.15 Summary
Chapter 7 Questioning Suspects
§ 7.1 General Considerations
§ 7.2 The Free and Voluntary Rule
§ 7.3 Warning and Waiver Requirements (Miranda Rule)
§ 7.4 Exclusion Related to the Fourth Amendment
§ 7.5 Right to Counsel
§ 7.6 The Delay in Arraignment Rule
§ 7.7 Corroboration
§ 7.8 Exceptions to Right to Counsel and Self-Incrimination
§ 7.9 Admissibility of a Second Confession After an Inadmissible First Confession
§ 7.10 Summary
Chapter 8 Pretrial Identification Procedures
§ 8.1 General Considerations
§ 8.2 Fingerprinting and Photographing Suspects
§ 8.3 Lineup—Self-Incrimination Challenge
§ 8.4 Lineup—Right to Counsel Challenge
§ 8.5 Lineup—Due Process Challenge
§ 8.6 Pretrial Photographic Identification
§ 8.7 Dental Examination
§ 8.8 Voice Exemplars
§ 8.9 Footprint Comparisons and Other Body Examinations
§ 8.10 Deoxyribonucleic Acid (DNA) Tests
§ 8.11 Summary
Appendix Bill of Rights (First Ten Amendments) and the Fourteenth Amendment
Table of Cases
Index


No. of pages:

256
Language:

English
Copyright:

© Anderson

2010
Published:

14th October 2010
Imprint:

Anderson
eBook

ISBN:

9781437755893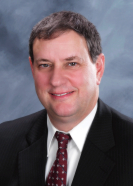 Jeffery T. Walker is a professor of Criminal Justice and Criminology in the Department of Criminal Justice at the University of Arkansas, Little Rock, where he has taught since 1990. He currently serves as the PhD Coordinator. A past president of the Academy of Criminal Justice Sciences, Walker holds joint appointments with the University of Arkansas, Fayetteville, and the University of Arkansas Medical School. His main areas of interest are social/environmental factors of crime and the study of non-linear dynamics as they relate to crime.
Affiliations and Expertise
University of Arkansas, Little Rock, USA
Craig Hemmens is professor in the Department of Criminal Justice and Criminology at Washington State University. Prior to arriving at WSU, he served as Chair of the Department of Criminology & Criminal Justice at Missouri State University, and before that as Chair of the Department of Criminal Justice, Director of the Paralegal Studies Program, and Director of the Honors College at Boise State University. He holds a J.D. from North Carolina Central University School of Law and a Ph.D. in Criminal Justice from Sam Houston State University. He has published 20 books and more than 100 articles on a variety of criminal justice-related topics, and has coauthored works with more than 35 different students. His primary research interests are criminal law and procedure and corrections. He served as President of the Academy of Criminal Justice Sciences in 2012-2013.
Affiliations and Expertise
Washington State University, USA
"Legal Guide for Police provides a somewhat broader understanding of laws and court decisions. Although the cases covered are not as in-depth as the Briefs [of Leading Cases in Law] book, Legal Guide contains plenty of discussion to aid officers in understanding the law. This book also includes other court decisions besides those of the U.S. Supreme Court.  The authors of both of these books not only have a strong legal background, one also has experience as an LEO. Therefore, legal jargon that's often contained in cases is recast in language that can both be understood by officers and applied in everyday work. The books can build a strong understanding of the law and can also serve as a wonderful study tool for promotion tests. The books are updated approximately every two years to ensure officers have the most up-to-date information on the laws that affect them. Many law enforcement agencies already use one or both of these books in promotional exams and training. In addition, the authors take feedback from agencies and officers seriously when updating both books."--LawOfficer.com
Tax Exemption
We cannot process tax exempt orders online. If you wish to place a tax exempt order please
contact us
.
Elsevier.com visitor survey
We are always looking for ways to improve customer experience on Elsevier.com.
We would like to ask you for a moment of your time to fill in a short questionnaire, at the end of your visit.

If you decide to participate, a new browser tab will open so you can complete the survey after you have completed your visit to this website.

Thanks in advance for your time.
Accept
Decline