IT Manager's Handbook
3rd Edition
Getting your New Job Done
Authors:
Bill Holtsnider
Brian Jaffe
Paperback ISBN: 9780124159495
eBook ISBN: 9780123914057
Published Date: 22nd February 2012
---
Making the move from an IT technician or team member to management is one of the most difficult career steps you'll face. Help from management and targeted training can be hard to come by - and your success depends on your ability to adapt to your new role almost overnight. You might have years of experience in the trenches, but you'll quickly find that managing a team, setting budgets, and creating a winning strategy for the first time can be daunting tasks.
Now in its third edition, IT Manager's Handbook provides a practical reference that you will return to again and again in an ever-changing corporate environment where the demands on IT continue to increase. Make your first 100 days really count with the fundamental principles and core concepts critical to your success as a new IT Manager. The book also includes discusses how to develop an overall IT strategy as well as demonstrate the value of IT to the company.
Manage your enterprise's new level of connectivity with a NEW chapter covering social media, handheld devices, and more
Implement and optimize cloud services to provide a better experience for your mobile and virtual workforce at a lower cost to your bottom line
Integrate mobile applications into your company's strategy
Manage the money, including topics such as department budgets and leasing versus buying
Work with your "customers", whomever those might be for your IT shop
Hire, train, and manage your team and their projects so that you come in on time and budget
Secure your systems to face some of today's most challenging security challenges
New IT managers in all areas of specialty, including technical professionals who are transitioning into IT management
Dedication
About the Authors
Key Changes for This Edition
Preface
Acknowledgments
Chapter 1. The Role of an IT Manager
1.1 Just What Does an IT Manager Do?
1.2 Managers in General
1.3 The Strategic Value of the IT Department
1.4 Developing an IT Strategy
1.5 Leadership versus Management
1.6 Starting Your New Job
1.7 The First 100 Days
1.8 Two IT Departments—What Happens If Your Company Merges with Another?
1.9 Further References
Chapter 2. Managing Your IT Team
2.1 Keeping Employees Focused
2.2 Employee Training
2.3 Employee Performance
2.4 Generational Issues at Work
2.5 Further References
Chapter 3. Staffing Your IT Team
3.1 Why IT Managers Need to Deal with Hiring People
3.2 Write a Position Description
3.3 Recruiters
3.4 Selecting Candidates
3.5 Further References
Chapter 4. Project Management
4.1 Projects and Project Management: A Quick Overview
4.2 Phase One: Scope the Project
4.3 Phase Two: Develop a Project Plan
4.4 Phase Three: Launch the Project
4.5 Phase Four: Track the Project's Progress
4.6 Phase Five: Close Out the Project
4.7 Decision-Making Techniques
4.8 What to Do If/When the Project Gets Off Track
4.9 Useful Project Management Techniques
4.10 Funding Projects
4.11 Multiple Projects: How to Juggle Them Well
4.12 Dealing with Non-IT Departments on a Project
4.13 Further References
Chapter 5. Software, Operating Systems, and Enterprise Applications
5.1 Types of Software
5.2 Operating Systems
5.3 Open Source
5.4 Managing Software
5.5 Cloud Computing
5.6 Enterprise Applications
5.7 Enterprise Resource Planning (ERP)
5.8 Further References
Chapter 6. Managing the Money
6.1 The Budgeting P
No. of pages:

368
Language:

English
Copyright:

© Morgan Kaufmann

2012
Published:

22nd February 2012
Imprint:

Morgan Kaufmann
eBook

ISBN:

9780123914057
Paperback

ISBN:

9780124159495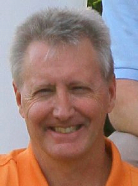 Bill Holtsnider is an experienced writer, educator, and software professional with more than 26 years of experience working in the computer industry. His IT expertise includes working in such diverse areas as stock portfolio management, identity management, and software development. He is the author of six books and a wide range of technical and marketing documentation.
Affiliations and Expertise
Senior Writer at ClickFox with more than 26 years of experience working in the computer industry.
Brian D. Jaffe is a seasoned veteran in the IT community. As an IT professional, he has worked for several Fortune 500 companies including Bristol-Myers Squibb, Time Warner, Philip Morris, and The Interpublic Group of Companies. Currently he is Senior Vice President for Global IT at McCann Worldgroup in New York City, one of the country's leading advertising agencies. His articles have appeared in Computerworld, InfoWorld, eWeek, and The New York Times.
Affiliations and Expertise
Senior Vice President of Global IT, McCann-Erickson Advertising
"The IT Manager's Handbook, 2nd Edition is a must-read for new IT leaders. The technology industry changes so rapidly that this edition will even be helpful to veteran IT leaders. The ever-changing world of technology challenges IT leaders to stay current; the authors do a great job of highlighting the changes in IT you need to know about. In a nutshell, the Handbook educates the reader on nearly every aspect of IT. Every IT manager needs to move aside a few technical manuals to make room for Holtsnider & Jaffe's 2nd Edition, IT Manager's Handbook. They have captured the role of every IT Leader and their book should be mandatory for anyone moving into this position." --Jim Chilton – Vice President and CIO, SolidWorks Corporation
"Had this book been available 10 years ago, it would have eased my transition from a purely technical role to a technology management role. Even after a number of years as an IT Manager, I found helpful insights in the first edition of this book and this second edition has added an expanded base of topics to help any new manager succeed. " --Brian McMann, Director, IT Systems, New Global Telecom
"This book is a must-read for a new IT Manager. It is a comprehensive guide to assist the new manager perform the wide variety of job tasks within the organization that s/he will be facing. The seasoned IT Manager/CIO may already know the information presented, but there are sections that provide relevant information and excellent advice to address current issues. For both types of readers, excellent and useful references and resources are included at the end of each Chapter." --Mark Landmann, Partner, Infusion Group LLC
"It is not often that an IT book crosses my desk that, once picked up, cannot be put down until it has been read cover to cover. The IT Managers Handbook proved to be one of these books. Finally an IT management book that actually discu