Introductory Immunology
1st Edition
Basic Concepts for Interdisciplinary Applications
Paperback ISBN: 9780124200302
eBook ISBN: 9780124200722
Published Date: 19th June 2014
---
Introductory Immunology quickly acquaints readers with natural immune responses manifesting in diseases and disorders. The book presents a complete picture of natural defenses to infectious agents, as well as the mechanisms that lead to autoimmune dysfunction. In addition, it examines immunologically based diseases, giving the reader sufficient knowledge to make sound clinical decisions leading to better treatment outcomes.
Introductory Immunology is aimed at researchers, postgraduates, or any scientifically inclined reader interested in immunology. No prior expertise in medical, biochemical, or cellular science is needed to benefit from the clear presentation of immunology concepts in this book.
Quick, concise introduction to immunological concepts
Breaks down all of immunology into manageable, logically digestible building blocks
Geared toward readers without medical, biochemical, or cellular expertise
Researchers, post-graduates, and an educated audience interested in immunology.
Preface

Dedication
Preface
Acknowledgments

Chapter 1. A Functional Overview of the Immune System and Immune Components

Immune Homeostasis
Self vs. Non-Self
Innate and Adaptive Immunity
Anatomy of the Immune System
Cells of the Immune System
First Line Defenders: The Myeloid Cells
Adaptive Avengers: The Lymphoid Cells
Lymphocytes
Cluster of Differentiation
Summary

Chapter 2. The Inflammatory Response

Inflammation
Initiation of the Inflammatory Response
Role of Antibodies in Inflammation
Biological Functions of Complement
Activation and Directed Migration of Leukocytes
Pathogen Recognition and Cytokine Signaling
Feedback and Adaptation from a Distance
Summary

Chapter 3. The B Lymphocyte and the Humoral Response

B Lymphocytes Produce Antibodies
Structural Characteristics of Immunoglobulins
Immunoglobulin Nomenclature
Biologic Properties of Antibody Isotypes
Kinetics of Antibody Response
Membrane-Bound Immunoglobulin
Development of B Cells
Gene Recombination
Development and Selection of Mature B Cells
Activation and Differentiation of B Cells
Summary

Chapter 4. T Lymphocytes: Ringleaders of Adaptive Immune Function

T Lymphocytes: Specific and Long-Lasting Immunity
The T Cell Receptor
T Cell Development
Antigen Recognition by T Cells: Requirement of Major Histocompatability Molecules
T Lymphocyte Functions
Events Involved in T Lymphocyte Activation
Role of T Cells in B Cell Activation
Cytotoxic T Cell Effectors
Innate Lymphocytes and Superantigens
Summary

Chapter 5. How We Defend Against Infect
No. of pages:

172
Language:

English
Copyright:

© Academic Press

2015
Published:

19th June 2014
Imprint:

Academic Press
eBook

ISBN:

9780124200722
Paperback

ISBN:

9780124200302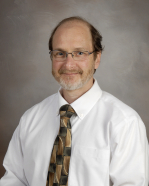 Jeffrey K. Actor, PhD is a professor and Medical Immunology Course Director in the Department of Pathology and Laboratory Medicine at the University of Texas Health Center at Houston. Dr. Actor received his PhD from the University of Massachusetts. His research interests include examination of host immune responses during parasitic disease, understanding proinflammatory and regulatory cytokines during mycobacterial infections, vaccine development, and molecular mechanisms of Lactoferrin immunomodulation.
Affiliations and Expertise
Department of Pathology and Laboratory Medicine, University of Texas-Houston Medical School, USA
"This book is, in many ways, a dictionary of immunological terms and concepts. It would probably be a good review for undergraduate students, nursing students, and medical and dental students. Rating: 66 - 2 Stars"--Doody's.com, February 20, 2015