Introduction to Criminal Justice
7th Edition
Authors:
Lawrence Travis III
Paperback ISBN: 9781437734904
Published Date: 21st February 2011
---
Introduction to Criminal Justice, Seventh Edition, introduces readers to the field of criminal justice. The book is organized around three basic themes: the system-like nature of criminal justice, the core conflict between due process and crime control, and the importance of discretion.
Key topics discussed include criminal justice perspectives; the justice process; crime and crime control; crime statistics; police and policing; law enforcement in the criminal justice system; the criminal courts; people and problems in the courts; and the goals and process of punishment. The book also covers problems and issues in incarceration; probation, parole, and community corrections; issues in community supervision; the juvenile justice system; and discharge and developments. This new edition provides expanded coverage of topics such as impact of current federal attention to terrorism and homeland security, and the justice system's growing emphasis on crime prevention and community quality of life. There is also an increased focus on criminal justice theory, aimed at encouraging theoretical thinking in students.
Each chapter is enhanced by important terms, boxes, photos, and review questions
New edition includes updated statistics and an extended focus on theoretical approaches throughout the text
New information and attention added on terrorism and homeland security issues
An easy-to-access glossary offers a complete collection of essential terms in criminal justice
Students in the criminal justice field
Preface About the Author Chapter 1 Criminal Justice Perspectives Social Control Types of Social Control Criminal Justice as Social Control Perspectives on Criminal Justice Criminal Justice Theory Disciplinary Analyses Comparison Analyses Process Analyses Thematic Analyses Systems Analyses Choosing an Approach Systems Theory and the Systems Approach The System of Criminal Justice Types of Systems The Nonsystem of Criminal Justice The Environment of Criminal Justice The Material Environment of Criminal Justice The Ideological Environment of Criminal Justice Examining Criminal Justice A Parting Comment on Criminal Justice Theory Preview of Forthcoming Chapters Review Questions References Chapter 2 The Justice Process The Decision Points of the Criminal Justice System Detection Investigation Arrest Initial Appearance Charging Arraignment Trial Sentencing Revocation Discharge The Total Criminal Justice System Drunk Driving Homeland Security The War on Drugs Domestic Violence Arrest Policies The Components of Criminal Justice Law Enforcement Courts Corrections Systems and Criminal Justice Structure Review Questions References Chapter 3 Crime and Crime Control Defining Crime Classification of Crimes and Criminals Defining Criminals Criminal Careers versus Career Criminals Controlling Crime and Criminals Law Enforcement Programs Court Programs Corrections Programs A New Direction for Crime Control Crime Control in General Review Questions References Chapter 4 C
No. of pages:

576
Language:

English
Copyright:

© Anderson

2012
Published:

21st February 2011
Imprint:

Anderson
Paperback

ISBN:

9781437734904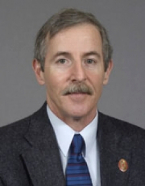 Lawrence F. Travis III is a Professor of Criminal Justice at the University of Cincinnati. His primary research interests lie in policing, criminal justice policy reform, sentencing, and corrections.
Affiliations and Expertise
University of Cincinnati, OH, USA
"This seventh edition of an introductory core text for freshman undergraduates offers an extended focus on theoretical criminology throughout the text. There is new information on terrorism and homeland security, along with updated references and statistics. The look of the text has been enhanced with additional b&w photos in a reader-friendly, two-color layout with ample space for handwritten notes. The text is written in a conversational style at a reading level geared toward the typical college freshman, and focuses on three basic themes: the system-like nature of criminal justice, the conflict between due process and crime control, and the importance of discretion. The first part of the book sets the context for the study of criminal justice, with chapters on theoretical perspectives, the justice process, and crime and crime control. The second part is composed of 10 chapters addressing the justice process (including the juvenile justice system). Learning features include review questions, key terms, and an extensive glossary."--Reference and Research Book News