International Review of Cytology, Volume 258
1st Edition
A Survey of Cell Biology
Hardcover ISBN: 9780123737021
eBook ISBN: 9780080475066
Published Date: 28th February 2007
---
Contributors to Volume 258
Mechanism of Depolymerization and Severing of Actin Filaments and Its Significance in Cytoskeletal Dynamics

Abstract
I Introduction
II Proteins That Depolymerize and/or Sever Actin Filaments
III Cell Biological Significance of Actin Depolymerization and Severing
IV Concluding Remarks
Acknowledgments

Biology of Polycomb and Trithorax Group Proteins

Abstract
I Introduction
II PcG, trxG, and Their Protein Complexes
III Epigenetic Regulation of Gene Expression by PcG and trxG Proteins
IV Targets of Maintenance Complexes
V Roles for PcG Complexes in DNA Methylation, X Inactivation, and Genomic Imprinting
VI Conclusions and Perspectives

Cell and Molecular Biology of Transthyretin and Thyroid Hormones

Abstract
I Introduction
II Transthyretin and Thyroid Hormones
III Transthyretin Gene and Transthyretin Synthesis
IV Regulation of Transthyretin Gene
V Evolution of Transthyretin Structure and Function in Vertebrates
VI Additional Features of Transthyretins
VII Concluding Remarks

Development and Role of Tight Junctions in the Retinal Pigment Epithelium

Abstract
I Introduction
II General Properties of Retinal Pigment Epithelium
III Protein Composition and Assembly of Tight Junctions
IV Tissue Interactions That Regulate Tight Junctions
V Concluding Remarks
Acknowledgments

Index
---
Contributors to Volume 258
Mechanism of Depolymerization and Severing of Actin Filaments and Its Significance in Cytoskeletal Dynamics

Abstract
I Introduction
II Proteins That Depolymerize and/or Sever Actin Filaments
III Cell Biological Significance of Actin Depolymerization and Severing
IV Concluding Remarks
Acknowledgments

Biology of Polycomb and Trithorax Group Proteins

Abstract
I Introduction
II PcG, trxG, and Their Protein Complexes
III Epigenetic Regulation of Gene Expression by PcG and trxG Proteins
IV Targets of Maintenance Complexes
V Roles for PcG Complexes in DNA Methylation, X Inactivation, and Genomic Imprinting
VI Conclusions and Perspectives

Cell and Molecular Biology of Transthyretin and Thyroid Hormones

Abstract
I Introduction
II Transthyretin and Thyroid Hormones
III Transthyretin Gene and Transthyretin Synthesis
IV Regulation of Transthyretin Gene
V Evolution of Transthyretin Structure and Function in Vertebrates
VI Additional Features of Transthyretins
VII Concluding Remarks

Development and Role of Tight Junctions in the Retinal Pigment Epithelium

Abstract
I Introduction
II General Properties of Retinal Pigment Epithelium
III Protein Composition and Assembly of Tight Junctions
IV Tissue Interactions That Regulate Tight Junctions
V Concluding Remarks
Acknowledgments

Index
Cell biologists, molecular biologists, developmental biologists, physiologists (organ level), biomedical scientists, biochemists studying cell-cell interactions, cell variation and evolution.
---
No. of pages:

256
Language:

English
Copyright:

© Academic Press

2007
Published:

28th February 2007
Imprint:

Academic Press
eBook

ISBN:

9780080475066
Hardcover

ISBN:

9780123737021
---
"Invaluable reading for all biologists." -NATURE "A valuable addition to any college library as current reference material for advanced undergraduates, graduate students, and professional scientists." -CHOICE
---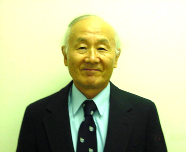 Kwang Jeon received his Ph.D. in cell physiology at King's College, University of London, UK, in 1964 and taught at SUNY Buffalo and University of Tennessee. His research was concerned with the biogenesis and function of cell components in two major areas: Integration of intracellular symbionts into host cells leading to the acquisition of new cell components and cell variation; Membrane-protein recycling during endo- and exocytosis.
Affiliations and Expertise
University of Tennessee, Knoxville, TN, USA