Intel Xeon Phi Coprocessor High-Performance Programming
1st Edition
Authors:
James Jeffers
James Reinders
Paperback ISBN: 9780124104143
eBook ISBN: 9780124104945
Published Date: 15th February 2013
---
Authors Jim Jeffers and James Reinders spent two years helping educate customers about the prototype and pre-production hardware before Intel introduced the first Intel Xeon Phi coprocessor. They have distilled their own experiences coupled with insights from many expert customers, Intel Field Engineers, Application Engineers and Technical Consulting Engineers, to create this authoritative first book on the essentials of programming for this new architecture and these new products.
This book is useful even before you ever touch a system with an Intel Xeon Phi coprocessor. To ensure that your applications run at maximum efficiency, the authors emphasize key techniques for programming any modern parallel computing system whether based on Intel Xeon processors, Intel Xeon Phi coprocessors, or other high performance microprocessors. Applying these techniques will generally increase your program performance on any system, and better prepare you for Intel Xeon Phi coprocessors and the Intel MIC architecture.
A practical guide to the essentials of the Intel Xeon Phi coprocessor
Presents best practices for portable, high-performance computing and a familiar and proven threaded, scalar-vector programming model
Includes simple but informative code examples that explain the unique aspects of this new highly parallel and high performance computational product
Covers wide vectors, many cores, many threads and high bandwidth cache/memory architecture
Software engineers, High Performance and Super Computing developers, scientific researchers in need of high-performance computing resources
Foreword
Preface
Organization
Lots-of-cores.com
Acknowledgements
Chapter 1. Introduction
Trend: more parallelism
Why Intel® Xeon Phi™ coprocessors are needed
Platforms with coprocessors
The first Intel® Xeon Phi™ coprocessor
Keeping the "Ninja Gap" under control
Transforming-and-tuning double advantage
When to use an Intel® Xeon Phi™ coprocessor
Maximizing performance on processors first
Why scaling past one hundred threads is so important
Maximizing parallel program performance
Measuring readiness for highly parallel execution
What about GPUs?
Beyond the ease of porting to increased performance
Transformation for performance
Hyper-threading versus multithreading
Coprocessor major usage model: MPI versus offload
Compiler and programming models
Cache optimizations
Examples, then details
For more information
Chapter 2. High Performance Closed Track Test Drive!
Looking under the hood: coprocessor specifications
Starting the car: communicating with the coprocessor
Taking it out easy: running our first code
Starting to accelerate: running more than one thread
Petal to the metal: hitting full speed using all cores
Easing in to the first curve: accessing memory bandwidth
High speed banked curved: maximizing memory bandwidth
Back to the pit: a summary
Chapter 3. A Friendly Country Road Race
Preparing for our country road trip: chapter focus
Getting a feel for the road: the 9-point stencil algorithm
At the starting line: the baseline 9-point stencil implementation
Rough road ahead: running the baseline stencil code
Cobblestone street ride: vectors but not yet scaling
Open road all-out race: vectors plus sc
No. of pages:

432
Language:

English
Copyright:

© Morgan Kaufmann

2013
Published:

15th February 2013
Imprint:

Morgan Kaufmann
eBook

ISBN:

9780124104945
Paperback

ISBN:

9780124104143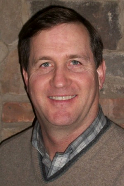 Jim Jeffers was the primary strategic planner and one of the first full-time employees on the program that became Intel ® MIC. He served as lead SW Engineering Manager on the program and formed and launched the SW development team. As the program evolved, he became the workloads (applications) and SW performance team manager. He has some of the deepest insight into the market, architecture and programming usages of the MIC product line. He has been a developer and development manager for embedded and high performance systems for close to 30 years.
Affiliations and Expertise
Principal Engineer and Visualization Lead, Intel Corporation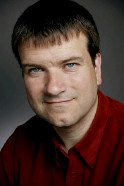 James Reinders is a senior engineer who joined Intel Corporation in 1989 and has contributed to projects including the world's first TeraFLOP supercomputer (ASCI Red), as well as compilers and architecture work for a number of Intel processors and parallel systems. James has been a driver behind the development of Intel as a major provider of software development products, and serves as their chief software evangelist. James has published numerous articles, contributed to several books and is widely interviewed on parallelism. James has managed software development groups, customer service and consulting teams, business development and marketing teams. James is sought after to keynote on parallel programming, and is the author/co-author of three books currently in print including Structured Parallel Programming, published by Morgan Kaufmann in 2012.
Affiliations and Expertise
Director and Programming Model Architect, Intel Corporation
Intel Recommended Reading List for Developers, 1st Half 2014– Books for Software Developers, Intel
"Read this book. Authors Jim Jeffers and James Reinders spent two years helping educate customers about the prototype and pre-production hardware before Intel introduced the first Intel Xeon Phi coprocessor. They have distilled their own experiences coupled with insights from many expert customers, to create this authoritative first book on the essentials of programming for this new architecture and these new products."--Slashdot.org, May 5, 2013
"The authors…are uniquely experienced in software development for this new silicon. As a result, this book is the definitive programming reference for the 60+ core monster from Intel…highly readable and interlaced with lots of code examples."--DrDobbs.com, April 2, 2013
"This book belongs on the bookshelf of every HPC professional. Not only does it successfully and accessibly teach us how to use and obtain high performance on the Intel MIC architecture, it is about much more than that. It takes us back to the universal fundamentals of high-performance computing including how to think and reason about the performance of algorithms mapped to modern architectures, and it puts into your hands powerful tools that will be useful for years to come." —Robert J. Harrison, Institute for Advanced Computational Science, Stony Brook University, from the Foreword
"The book benefits software engineers, scientific researchers, and high performance and supercomputing developers in need of high-performance computing resources…"--HPCwire.com, March 31, 2013
"The book benefits software engineers, scientific researchers, and high performance and supercomputing developers in need of high-performance computing resources…I got my hands on a preliminary copy of the book back in November at SC12, and I can tell you that Jim and James did a great job."--Knowledgespeak.com, April 1, 2013