Integrated Security Systems Design
1st Edition
Concepts, Specifications, and Implementation
Hardcover ISBN: 9780750679091
eBook ISBN: 9780080471440
Imprint: Butterworth-Heinemann
Published Date: 23rd January 2007
---
Integrated Security Systems Design is a one-stop resource for security directors, consultants, engineers and installation managers who are interested in providing the best possible security while saving millions in improved operations efficiency. An integrated security system is a system that has been incorporated into other programs (such as Access Control, Private Branch Exchanges, Human Relations, Security Video, and Intercommunications) to perform tasks in a manner consistent with corporate or agency policies and procedures. This book explains how to accomplish such integration, thereby saving a company both time and money.
Integrated Security Systems Design is arranged to go from the strategic to the technical to the tactical. The strategic section covers the why of design, the technical section explains how it's done, and the tactical section provides the cultural knowledge that leads to project success. Norman also offers guidance in avoiding pitfalls out of which legal action have arisen. Many of the subjects covered, such as how to make a security system invisible on an Information Technology System network, include material not available in any other book.
Centralize monitoring of security, of business processes and of adherence to policy
Learn the what-not-to-do's of security design from an experienced practitioner
Maximize your organization's safety while reducing liability and operating costs
Security directors and security managers, security consultants, security engineers and installation managers, and other security professionals.
SECTION ONE – INTRODUCTION TO INTEGRATED SECURITY SYSTEMS 1 – Introduction and Organization of the Book 2 – Integrated Security System Design Benefits and Philosophy 3 – History of Electronic Security
SECTION TWO – SECURITY SYSTEM DESIGN 4 – Security System Design Elements 5 – Electronics Elements (High Level Discussion) 6 – Electronics Elements (Detailed Discussion) 7 – Physical Security Elements 8 – The Security Design Process 9 – Preliminary Steps in the Design Process 10 – Getting Down to the Actual Design
SECTION THREE - SPECIAL DESIGN SECTIONS 11 – Information Technology Systems Infrastructure 12 – Radio Frequency Systems 13 – Interfacing to Legacy Systems and Emerging Technologies 14 – Interfacing to Related Systems 15 – Delaying Technologies and Response Technologies 16 – Alarm Detection and Emerging Video Technologies 17 – Design Standards Development 18 – System Finalization and Commissioning Steps 19 – System Implementation
No. of pages:

472
Language:

English
Copyright:

© Butterworth-Heinemann

2007
Published:

23rd January 2007
Imprint:

Butterworth-Heinemann
eBook

ISBN:

9780080471440
Hardcover

ISBN:

9780750679091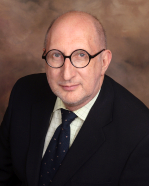 Thomas L. Norman, CPP, PSP, CSC, is an internationally acclaimed security risk management and enterprise-class security system design consultant with experience in the United States, the Middle East, Europe, Africa, and Asia. Mr. Norman has experience in security designs for critical infrastructure including oil and gas terminals, lines, and distribution centers; mass transit and vehicle transportation systems including air security, rail, and marine facilities and systems; long-span suspension and truss bridges; and central banking, utility and financial facilities. Mr. Norman's extended experience includes a large number of chemical, petrochemical, banking, government, corporate facilities, hospitality, healthcare, venues, and museums. Mr. Norman's unique processes focus on identifying and securing the underlying causes of building system vulnerabilities, that is, business processes, technologies, and cultures that encourage the development of vulnerabilities to the detriment of the organization. As the author of the industry reference manual on integrated security system design, and with more than 35 years of experience in design, construction management and commissioning, Mr. Norman is considered one of the industry's leading design consultants, worldwide, having contributed many industry design firsts including Video Pursuit and REAPs design concepts, among others. Mr. Norman has developed formulas and detailed processes that are used by the entire security industry to calculate the effectiveness of security programs and security program elements and also overall security program cost-effectiveness. Mr. Norman has authored four books: for the American Institute of Architects, "Security Planning and Design – A Guide for Architects and Building Owners"; "Integrated Security Systems Design" (Elsevier); "Risk Analysis and Security Countermeasures Selection" (CRC Press); and "Electronic Access Control" (Elsevier). His works have been quoted and referenc
Affiliations and Expertise
CEO and chief security analyst, Protection Partners International (PPI) - Houston, TX, USA and Beirut, Lebanon