Insect Hormones, Volume 73
1st Edition
Editor-in-Chiefs:
Gerald Litwack
Hardcover ISBN: 9780127098739
eBook ISBN: 9780080926346
Published Date: 5th December 2005
---
Hormonal Control of Ecdysis: Endocrine Cascades for Coordinating Behavior with Physiology; 2. A Molecular Genetic Approach to the Biosynthesis of the Insect Steroid Molting Hormone; 3. Ecdysteroid Receptors and their Applications in Agriculture and Medicine; 4. Ligand Binding Pocket of the Ecdysone Receptor; 5. Non-steroidal Ecdysone Agonists;
Juvenile Hormone Molecular Actions and Interactions during Development of Drosophila melanogaster; 7. Insect Neuropeptide and Peptide Hormone Receptors: Current Knowledge and Future Directions
---
Insect biochemistry and molecular genetics have become enormously important sciences. Molecular genetics of drosophila has paced mammalian genetics and has facilitated many advances in mammalian genetics. Moreover, many life-threatening diseases for man are now carried chiefly by insects and our increasing knowledge of the basic science of insects may help to control these diseases.
There is no more important facet of insect science than insect hormones, the agents that allow for communication between cells and tissues. This volume updates important areas of this subject, namely: hormonal control of ecdysis; ecdysone receptors in agriculture and medicine; molecular structure of the receptor ligand binding site of ecdysone; a molecular genetic approach to the biosynthesis of the molting hormone; non-steroidal ecdysone agonists; molecular actions of juvenile hormone in drosophila, and insect neuropeptide receptors.
Endocrinologists, biochemists, researchers, professors, and graduate students studying the molecular and cellular biology of vitamins, hormones, and related factors and co-factors. In particular for this volume: biochemists and molecular geneticists as well as all researchers and students, who focus on the topic of insect hormones
---
No. of pages:

304
Language:

English
Copyright:

© Academic Press

2005
Published:

5th December 2005
Imprint:

Academic Press
eBook

ISBN:

9780080926346
Hardcover

ISBN:

9780127098739
---
About the
Editor-in-Chiefs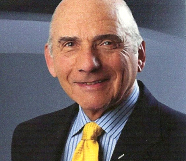 Gerald Litwack Editor-in-Chief
Following a liberal arts education with a major in chemistry and biology at Hobart College, Gerald (Gerry) Litwack earned M.S. and PhD degrees in biochemistry from the University of Wisconsin, Madison where he served as a Lecturer in Enzymology before starting a postdoctoral fellowship from the National Foundation for Infantile Paralysis at the Biochemical Institute of the Sorbonne in Paris. His first academic position was assistant professor of biochemistry at Rutgers University where he started his work on hormone action for six years. During this period, he did a sabbatical at the University of California, Berkeley, where he concentrated on rapid enzyme kinetics. In 1960 he accepted an offer of an associate professorship at the University of Pennsylvania Graduate School of Medicine. In 1964, he was invited to be full professor of biochemistry at The Fels Institute for Cancer Research and Molecular Biology at Temple Medical School, simultaneously with a Career Development Award from the NIH, where he later was named Deputy Director of the Institute and the Laura H. Carnell Professor in biochemistry. Subsequently, he was given the Faculty Research Award. He co-discovered ligandin, later found to be in the family of glutathione S-transferases, enzymes that protect the body from carcinogens. In 1991, he moved to the Jefferson Medical College at Thomas Jefferson University as Professor of Biochemistry, Chair of the Department of Pharmacology and Deputy Director of the Kimmel Cancer Research Institute. Later, he became chair of the combined Department of Biochemistry and Molecular Pharmacology and concurrently held the position of Vice Dean for Research. In 2003, he moved to Los Angeles and from 2004-2006 was a Visiting Scholar at the University of California, Los Angeles, in the Department of Biological Chemistry of the Geffen School of Medicine and, in this period, wrote "Human Biochemistry and Disease" a volume of 1254 pages. In 2007, he moved to Scranton,
Affiliations and Expertise
Toluca Lake, North Hollywood, California, USA