Inorganic Photochemistry, Volume 63
1st Edition
Serial Volume Editors:
Rudi van Eldik
Grazyna Stochel
Hardcover ISBN: 9780123859044
eBook ISBN: 9780123859051
Published Date: 27th July 2011
---
Preface
Luminescent lanthanide sensors
Abbreviations
I. Introduction
II. Effects of Ancillary Ligands
III. Additional Factors That Govern Complex Stability
IV. Looking to the Future
V. Conclusions
Acknowledgments
Photophysics of soft and hard molecular assemblies based on luminescent complexes
I. Introduction
II. Basic Photophysics of Selected Transition Metal Complexes
III. Molecular Systems Based on Aggregates of d6 Metal Complexes
IV. Molecular Systems Based on Aggregates of d8 Metal Complexes
V. Conclusions and Open Questions
Photochemistry and photophysics of metal complexes with dendritic ligands
I. Dendrimers: A New Class of Ligands
II. Intrinsic Photochemical and Photophysical Properties of Organic Dendrimers
III. Dendrimers with One or More Metal Complexes as Branching Centers
IV. Coordination of Metal Ions Inside Dendrimers
V. Coordination of Dendrimers Around Metal Ions
VI. Conclusion
Photochemistry and photocatalysis of rhenium(I) diimine complexes
I. Introduction
II. Photophysics of Rhenium(I) Diimine Complexes
III. Photochemistry of Rhenium(I) Complexes
IV. Rhenium(I) Complexes as Highly Efficient Photocatalyst
Acknowledgments
Design of porphyrin-based photosensitizers for photodynamic therapy
I. Introduction
II. Molecular and Electronic Structure
III. Electronic Transitions
IV. Photoinduced Reactions with Molecular Oxygen
V. Photodynamic Therapy
VI. Conclusions
Acknowledgments
Photosensitization and photocatalysis in bioinorganic, bio-organometallic and biomimetic systems
I. Introduction
II. Inorganic Photochemistry Inspired by Nature
III. Design Strategies and Building Blocks
---
The Advances in Inorganic Chemistry series present timely and informative summaries of the current progress in a variety of subject areas within inorganic chemistry, ranging from bio-inorganic to solid state studies. This acclaimed serial features reviews written by experts in the field and serves as an indispensable reference to advanced researchers. Each volume contains an index, and each chapter is fully referenced.
Features comprehensive reviews on the latest developments
Includes contributions from leading experts in the field
Serves as an indispensable reference to advanced researchers
Bioinorganic, inorganic, supramolecular and organometallic chemists
---
No. of pages:

464
Language:

English
Copyright:

© Academic Press

2011
Published:

27th July 2011
Imprint:

Academic Press
eBook

ISBN:

9780123859051
Hardcover

ISBN:

9780123859044
---
"These volumes continue the tradition of representing timely summaries of the current state of understanding on a wide variety of 'special topics'" --JOURNAL OF THE AMERICAN CHEMICAL SOCIETY
---
About the
Serial Volume Editors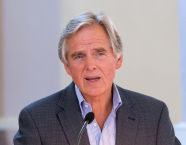 Rudi van Eldik Serial Volume Editor
Rudi van Eldik was born in Amsterdam (The Netherlands) in 1945 and grew up in Johannesburg (South Africa). He received his chemistry education and DSc degree at the former Potchefstroom University (SA), followed by post-doctoral work at the State University of New York at Buffalo (USA) and the University of Frankfurt (Germany). After completing his Habilitation in Physical Chemistry at the University of Frankfurt in 1982, he was appointed as Professor of Inorganic Chemistry at the Private University of Witten/Herdecke in 1987. In 1994 he became Professor of Inorganic and Analytical Chemistry at the University of Erlangen-Nürnberg, from where he retired in 2010. At present he is Professor of Inorganic Chemistry at the Jagiellonian University in Krakow, Poland, and Visiting Professor of Inorganic Chemistry at the N. Copernicus University in Torun, Poland. His research interests cover the elucidation of inorganic and bioinorganic reaction mechanisms, with special emphasis on the application of high pressure thermodynamic and kinetic techniques. In recent years his research team also focused on the application of low-temperature rapid-scan techniques to identify and study reactive intermediates in catalytic cycles, and on mechanistic studies in ionic liquids. He is Editor of the series Advances in Inorganic Chemistry since 2003. He serves on the Editorial Boards of several chemistry journals. He is the author of over 880 research papers and review articles in international journals and supervised 80 PhD students. He has received honorary doctoral degrees from the former Potchefstroom University, SA (1997), Kragujevac University, Serbia (2006), Jagiellonian University, Krakow, Poland (2010), University of Pretoria, SA (2010), and Ivanovo State University of Chemistry and Technology, Russia (2012). He has developed a promotion activity for chemistry and related experimental sciences in the form of chemistry edutainment presentations during the period 1995-2010. In 2009
Affiliations and Expertise
University of Erlangen-Nurnberg, Germany
Grazyna Stochel Serial Volume Editor