Information Resources in Toxicology, Volume 1
5th Edition
Editor-in-Chiefs:
Philip Wexler
Editors:
Steve Gilbert
Asish Mohapatra
Sol Bobst
Hardcover ISBN: 9780128137246
Published Date: 1st February 2020
---
Information Resources in Toxicology, Fifth Edition offers, in one convenient volume, the necessary sources for studying, researching and practicing toxicology. This fifth edition, which has been completely revised and updated in the decade since the previous edition, continues a tradition established in 1982. The book is a unique, wide-ranging, international, annotated bibliography and compendium of major resources in toxicology and allied fields, such as environmental and occupational health, chemical safety and risk assessment. Thoroughly updated, the current edition analyzes technological changes and is rife with online tools and links to websites.
This book is highly structured, providing easy access to its information. Among the "hot topics" covered are Disaster Preparedness and Management, Nanotechnology, Omics, the Precautionary Principle, Risk Assessment, and Biological, Chemical and Radioactive Terrorism and Warfare. This book is essential for toxicology students and researchers, and those who are not toxicological experts, but need to gain knowledge or insight into specific areas of toxicology.
Contains contributions from over 30 countries
Authored by experts in their respective sub-disciplines within toxicology
Updated with the most relevant key references and web links
Includes concise narratives about toxicologic sub-disciplines and valuable appendices, such as the IUPAC Glossary of Terms in Toxicology
Toxicologists, pharmacologists, drug companies, toxicology testing labs, poison control centers, physicians, legal and regulatory professions (EPA, government), and chemists
Part I: The Discipline of Toxicology
1. Toxicology: A Primer
2. History of Toxicology
3. Development of Toxicoinformatics
4. Toxicoinformatics Today
Part II: Subject Categorization: Books and More
5. General Texts
6. Analytical Toxicology
7. Animals in Research
8. Biomarkers
9. Biotechnology
10. Biotoxins
11. Cancer
12. Chemical Compendia
13. Chemicals: Cosmetics and Other Consumer Products
14. Drugs
15. Chemicals: Dusts and Fibers
16. Chemicals: Metals
17. Chemicals: Pesticides
18. Chemicals: Solvents1
19. Chemicals: Selected Chemicals
20. Clinical Toxicology and Clinical Analytical Toxicology
21. Developmental and Reproductive Toxicology
22. Disaster Preparedness and Management
23. Environmental Toxicology: Aquatic
24. Environmental Toxicology: Air1
25. Environmental Toxicology: Hazardous Waste
26. Environmental Toxicology: Terrestrial
27. Environmental Toxicology: Wildlife
28. Epidemiology
29. Ethical Considerations
30. Everyday Exposures
31. Food and Nutrition
32. Forensic Toxicology
33. Genetic Toxicology
34. Mixtures
35. Molecular, Cellular, and Biochemical Toxicology
36. Nanotechnology
37. Noise
38. Occupational Health
39. Genomics
40. Pathology
41. Pharmacokinetics and Metabolism
42. Physical Hazards
43. Precautionary Principle
44. Radiation
45. Regulatory Toxicology
46. Risk Assessment
47. Target Sites: General
48. Target Sites: Cardiovascular
49. Target Sites: Endocrine
50. Target Sites: Gastrointestinal
51. Target Sites: Hematopoietic
52. Target Sites: Immune
53. Target Sites: Kidney
54. Target Sites: Liver
55. Target Sites: Nervous System
56. Target Sites: Respiratory
57. Target sites: Sensory
58. Target Sites: Skin
59. Terrorism and Warfare (Chemical, Biological, and Radioactive and Nuclear)
60. Testing Methods and Toxicity Assessment (Including Alternatives)
61. Veterinary Toxicology
Part III: Other Resources Categorization
62. Organizations
63. Journals and Newsletters
64. General Interest and Popular Works
65. Technical Reports and Government Information
66. Audiovisual and Non-Print Resources
Part IV: Internet and Digital Tools
67. The Internet: Recent Trends
68. Web-Based Databases
69. Software Tools for Toxicology and Risk Assessment
Part V: Special Topics
70. The Legal and Regulatory Framework
71. Hazard Communication
72. Professional Education
73. Public Education
74. Grants and Funding
75. Poison Control Centers
76. Patents
Part VI: The Global Arena
77. Overview of International Activities
78. Introduction to Country Chapters
79. European Union
80. Australia
81. Brazil
82. Canada
83. Chile
84. China
85. Czech Republic
86. Denmark
87. Ecuador
88. Finland
89. France
90. Germany
91. India
92. Iran
93. Israel
94. Italy
95. Japan
96. Malaysia
97. Mexico
98. The Netherlands
99. Norway
100. Poland
101. Russia
102. South Africa
103. Spain
104. Sweden
105. Taiwan
106. United Kingdom
107. Uruguay
108. Venezuela
Appendix
I. Toxicology Data and Information Management
II. Glossary of Terms used in Toxicology, 2nd Edition
III. Toxicological Quotations: Famous, Infamous, Obscure
No. of pages:

1550
Language:

English
Copyright:

© Academic Press

2020
Published:

1st February 2020
Imprint:

Academic Press
Hardcover

ISBN:

9780128137246
About the
Editor-in-Chief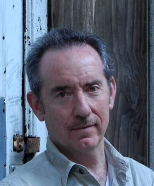 Philip Wexler is a Technical Information Specialist at the National Library of Medicine's (NLM) Toxicology and Environmental Health Information Program. A recipient of the NLM Regents Award for Scholarly or Technical Achievement and the Distinguished Technical Communication Award of the Washington chapter of the Society for Technical Communication, he is team leader for the development of the ToxLearn online multi-module tutorials, a joint activity with the SOT. Mr. Wexler is also project officer for the LactMed file on drugs and lactation, and the IRIS and ITER risk assessment databases.
He is federal liaison to the Toxicology Education Foundation (TEF), past Chair of SOT's World Wide Web Advisory Team, and past President of its Ethical, Legal, and Social Issues Specialty Section. Mr. Wexler led the World Library of Toxicology project prior to its migration to the INND/Toxipedia group, and remains a federal liaison to the project. He was a member of the Education and Communications Work Group of the CDC/ATSDR's National Conversation on Public Health and Chemical Exposure. A co-developer of the Toxicology History Room, he is co-founder and federal liaison to the Toxicology History Association.
Mr. Wexler has lectured and been published widely in the U.S. and abroad on toxicology and toxicoinformatics. He is the Editor-in-Chief of three editions of the Encyclopedia of Toxicology (Third Edition, 2014) and four editions of Information Resources in Toxicology (Fourth edition, 2009), as well as numerous other books and articles. In 2010, he was named the recipient of the US Society of Toxicology's Public Communications Award. Mr. Wexler also serves as an associate editor for a toxicology journal.
Affiliations and Expertise
National Library of Medicine's (NLM) Toxicology and Environmental Health Information Program, Bethesda, MD, USA
Dr. Gilbert received a Ph.D. in Toxicology in 1986 from the University of Rochester, Rochester, NY, and is a Diplomat of American Board of Toxicology. He is an Affiliate Associate Professor in the Department of Environmental and Occupational Health Sciences, University of Washington and Affiliate Associate Professor, Interdisciplinary Arts & Sciences, UW Bothell. He is a former owner and President of Biosupport, LTD., which he sold to SNBL USA Ltd. These firms were involved in pre-clinical contract research, toxicology, and specialized model development. Dr. Gilbert's research has focused on neurobehavioral effects of low-level exposure to lead and mercury on the developing nervous system. His book, A Small Dose of Toxicology- The Health Effects of Common Chemicals was published in 2004. Most recently he has started a wiki based web site Toxipedia with the mission of connecting science and people.
Affiliations and Expertise
Director and Founder, Institute of Neurotoxicology and Neurological Disorders (INND)
Mr. Asish Mohapatra is a toxicologist and a health risk assessment specialist with twelve years professional work experience in environmental public health science, toxicology, health risk assessment and environmental management. He has post graduate and pre-doctoral degrees in Life Sciences (toxicogenomics, pollution ecology and toxicology) and Environmental Sciences (industrial toxicology and hemato-toxicology) respectively. He has completed courses leading to certificates in risk analysis and toxicology from Harvard School of Public Health and Harvard Medical School. He has extensively reviewed and analyzed environmental and toxicological data for numerous human health risk assessments. He has peer reviewed numerous health risk assessment projects and several environmental impact assessment projects related to air, soil and groundwater and biotic effects issues around residential, commercial and industrial contaminated sites. Additionally, he has conducted critical reviews of air toxicology, indoor and outdoor air quality dynamics and issues related to climate change and health risks from everyday exposure to emerging physical, chemical, biological and psychosocial stressors. He has conducted uncertainty analysis, quantitative vapour intrusion modelling, and toxicological evaluations of petroleum and chlorinated and poly aromatic hydrocarbons. He is an associate editor of the fourt edition of "Information Resources in Toxicology". He has been evaluating emerging online tools and technologies (e.g., semantic web informatics) and how to use them to effectively analyze, interprete, disseminate and share toxicological and health risk assessment data to a global audience under public health risk assessment frameworks.
Affiliations and Expertise
Safe Environments Directorate (SED), Healthy Environments and Consumer Safety (HECS), Health Canada, Calgary, Alberta, Canada
Dr. Sol Bobst, PhD, DABT has participated in several risk assessment reviews. He is a ten year member of the Society of Toxicology and the past president of the Ethical, Legal, and Social Issues specialty section. He graduated Magna Cum Laude, University Honors with a Bachelor's Degree in Chemistry from Drake University in Des Moines, IA. His Doctoral degree is from the University of Texas Health Science Center at Houston, Texas, and he holds a board certification from the American Board of Toxicology.
Affiliations and Expertise
Sr Regulatore Compliance and Toxicology Advisor, ToxSci Advisors
Tax Exemption
We cannot process tax exempt orders online. If you wish to place a tax exempt order please
contact us
.