Information Resources in Toxicology
4th Edition
Editor-in-Chiefs:
Philip Wexler
Editors:
P.J. Hakkinen
Asish Mohapatra
Steven G. Gilbert
eBook ISBN: 9780080920030
Hardcover ISBN: 9780123735935
Published Date: 16th July 2009
---
This latest version of Information Resources in Toxicology (IRT) continues a tradition established in 1982 with the publication of the first edition in presenting an extensive itemization, review, and commentary on the information infrastructure of the field. This book is a unique wide-ranging, international, annotated bibliography and compendium of major resources in toxicology and allied fields such as environmental and occupational health, chemical safety, and risk assessment. Thoroughly updated, the current edition analyzes technological changes and is rife with online tools and links to Web sites. IRT-IV is highly structured, providing easy access to its information. Among the "hot topics" covered are Disaster Preparedness and Management, Nanotechnology, Omics, the Precautionary Principle, Risk Assessment, and Biological, Chemical and Radioactive Terrorism and Warfare are among the designated.
• International in scope, with contributions from over 30 countries • Numerous key references and relevant Web links • Concise narratives about toxicologic sub-disciplines • Valuable appendices such as the IUPAC Glossary of Terms in Toxicology • Authored by experts in their respective sub-disciplines within toxicology
Toxicologists, pharmacologists, drug companies, toxicology testing labs, poison control centers, physicians, legal and regulatory professions (EPA, government), and chemists.
Part I – The Discipline of Toxicology Part II – Subject Categorization: Books and More Part III – Other Resources Categorization Part IV Internet and Digital Tools Part V – Special Topics Appendices Appendicies
No. of pages:

1552
Language:

English
Copyright:

© Academic Press

2009
Published:

16th July 2009
Imprint:

Academic Press
eBook

ISBN:

9780080920030
Hardcover

ISBN:

9780123735935
About the
Editor-in-Chief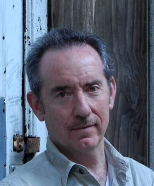 Philip Wexler is a Technical Information Specialist at the National Library of Medicine's (NLM) Toxicology and Environmental Health Information Program. A recipient of the NLM Regents Award for Scholarly or Technical Achievement and the Distinguished Technical Communication Award of the Washington chapter of the Society for Technical Communication, he is team leader for the development of the ToxLearn online multi-module tutorials, a joint activity with the SOT. Mr. Wexler is also project officer for the LactMed file on drugs and lactation, and the IRIS and ITER risk assessment databases.
He is federal liaison to the Toxicology Education Foundation (TEF), past Chair of SOT's World Wide Web Advisory Team, and past President of its Ethical, Legal, and Social Issues Specialty Section. Mr. Wexler led the World Library of Toxicology project prior to its migration to the INND/Toxipedia group, and remains a federal liaison to the project. He was a member of the Education and Communications Work Group of the CDC/ATSDR's National Conversation on Public Health and Chemical Exposure. A co-developer of the Toxicology History Room, he is co-founder and federal liaison to the Toxicology History Association.
Mr. Wexler has lectured and been published widely in the U.S. and abroad on toxicology and toxicoinformatics. He is the Editor-in-Chief of three editions of the Encyclopedia of Toxicology (Third Edition, 2014) and four editions of Information Resources in Toxicology (Fourth edition, 2009), as well as numerous other books and articles. In 2010, he was named the recipient of the US Society of Toxicology's Public Communications Award. Mr. Wexler also serves as an associate editor for a toxicology journal.
Affiliations and Expertise
National Library of Medicine's (NLM) Toxicology and Environmental Health Information Program, Bethesda, MD, USA
Affiliations and Expertise
Specialized Information Services, National Library of Medicine, National Institutes of Health, Bethesda, MD
Mr. Asish Mohapatra is a toxicologist and a health risk assessment specialist with twelve years professional work experience in environmental public health science, toxicology, health risk assessment and environmental management. He has post graduate and pre-doctoral degrees in Life Sciences (toxicogenomics, pollution ecology and toxicology) and Environmental Sciences (industrial toxicology and hemato-toxicology) respectively. He has completed courses leading to certificates in risk analysis and toxicology from Harvard School of Public Health and Harvard Medical School. He has extensively reviewed and analyzed environmental and toxicological data for numerous human health risk assessments. He has peer reviewed numerous health risk assessment projects and several environmental impact assessment projects related to air, soil and groundwater and biotic effects issues around residential, commercial and industrial contaminated sites. Additionally, he has conducted critical reviews of air toxicology, indoor and outdoor air quality dynamics and issues related to climate change and health risks from everyday exposure to emerging physical, chemical, biological and psychosocial stressors. He has conducted uncertainty analysis, quantitative vapour intrusion modelling, and toxicological evaluations of petroleum and chlorinated and poly aromatic hydrocarbons. He is an associate editor of the fourt edition of "Information Resources in Toxicology". He has been evaluating emerging online tools and technologies (e.g., semantic web informatics) and how to use them to effectively analyze, interprete, disseminate and share toxicological and health risk assessment data to a global audience under public health risk assessment frameworks.
Affiliations and Expertise
Safe Environments Directorate (SED), Healthy Environments and Consumer Safety (HECS), Health Canada, Calgary, Alberta, Canada
Affiliations and Expertise
Institute of Neurotoxicology and Neurological Disorders, Seattle, WA, USA
Tax Exemption
We cannot process tax exempt orders online. If you wish to place a tax exempt order please
contact us
.