Information Resources in Toxicology
3rd Edition
Editors:
P.J. Hakkinen
Gerald Kennedy
Frederick Stoss
Editor-in-Chiefs:
Philip Wexler
Hardcover ISBN: 9780127447704
eBook ISBN: 9780080534664
Published Date: 17th December 1999
---
Information Resources in Toxicology, Third Edition is a sourcebook for anyone who needs to know where to find toxicology information. It provides an up-to-date selective guide to a large variety of sources--books, journals, organizations, audiovisuals, internet and electronic sources, and more. For the Third Edition, the editors have selected, organized, and updated the most relevant information available. New information on grants and other funding opportunities, physical hazards, patent literature, and technical reports have also been added.
This comprehensive, time-saving tool is ideal for toxicologists, pharmacologists, drug companies, testing labs, libraries, poison control centers, physicians, legal and regulatory professionals, and chemists.
Serves as an all-in-one resource for toxicology information
New edition includes information on publishers, grants and other funding opportunities, physical hazards, patent literature, and technical reports
Updated to include the latest internet and electronic sources, e-mail addresses, etc.
Provides valuable data about the new fields that have emerged within toxicological research; namely, the biochemical, cellular, molecular, and genetic aspects
Toxicologists; pharmacologists; drug companies; toxicology testing labs; libraries; poison control centers; physicians; legal and regulatory professions (EPA, government) and chemists
History: - K.D. Watson, P. Wexler, and J. Everitt. Highlights in the History of Toxicology. Selected References in the History of Toxicology. A Historical Perspective of Toxicology Information Systems.
Books and Special Documents: - G.L. Kennedy, Jr., P. Wexler, N.S. Selzer, and L.A. Malley. General Texts. Analytical Toxicology. Animals in Research. Biomonitoring/Biomarkers. Biotechnology. Biotoxins. Cancer. Chemical Compendia. Chemical--Cosmetics and Other Consumer. Products. Chemical--Drugs. Chemical--Dust and Fibers. Chemical--Metals. Chemicals--Pesticides Chemicals--Solvents. Chemical--Selected Chemicals. Clinical Toxicology. Developmental and Reproductive Toxicology. Environmental Toxicology--General. Environmental Toxicology-- Aquatic. Environmental Toxicology--Atmospheric. Environmental Toxicology--Hazardous Waste. Environmental Toxicology--Terrestrial. Environmental Toxicology--Wildlife. Epidemiology. Food and Nutrition. Forensic. Genetic Toxicology. Molecular, Cellular, and Biochemical Toxicology. Noise. Occupational Health. Pathology. Pharmacokinetics and Metabolism. Radiation. Regulatory Toxicology. Risk Assessment. Target Sites--General. Target Sites--Cardiovascular. Target Sites--Endocrine. Target Sites--Gastrointestinal. Target Sites--Hematopoietic. Target Sites--Immune. Target Sites--Kidney. Target Sites--Liver. Target Sites-- Nervous System. Target Sites--Respiratory. Target Sites--Sensory. Target Sites--Skin. Testing Methods and Toxicity Assessment (Including Alternatives). Veterinary Toxicology. Miscellaneous.
Journals: - P. Wexler. Journal Listings. Additional Journals Carrying Relevant Articles.
Newsletters: - P.J. Hakkinen and F.W. Stoss. Introduction. General Newsletter Publications and Internet Sites. On-Line Sources of Full-Text Coverage. Listing of Newsletters.
General Interest and Popular Works: - F. W. Stoss. Compendia. General Interest and Popular Works.
Internet and Other Digital Resources: - P. Wexler, P.J. Hakkinen, and F.W. Stoss. Web Sites. Browsers. Search Tools. Mailing Lists. Newsgroups. Electronic Bulletin Board Systems (BBSs). Computer Databases. U.S. EPA Software and Applications for Hazardous and Toxic Materials. Databases and Software Afterword.
Print Bibliographic Resources: - L.M. Poore.
Technical Reports and Government Documents: - F.W. Stoss. Federal Government Technical Reports. State and Local Government Technical Reports. Industry-Sponsored Technical Report Literature. Examples of Toxicology Technical Reports. Other Government Documents.
Publishers: - L.M. Poore and T.L.B. Wilson.
Audiovisuals and Non-print Media Resources: - F.W. Stoss and K. Deck. Audiovisual Resources Titles. Audiovisual Materials--Procedures and Distributors.
Toxicology Data and Information Management: - F.W. Stoss and P. Wexler. Periodicals. Databases. Bibliography.
Overview of U.S. Chemical and Environmental Control Laws and Regulations and Helpful Information Sources: - M. Bandurraga. Tracking Publications. Training Courses.
Regulation of Chemicals in the United States: - M. Bandurraga. The U.S. Regulatory Process. Public Access to Data and the U.S. Regulatory Process. Regulatory Authorities for U.S. Chemical Control. Positive List Approach. Registration Process to Add Chemicals to the List Notification Process. History of Federal Chemical Control Laws and Agencies. Impacts on Toxicologists of U.S. Laws and Regulations. Current U.S. Chemical Regulatory Issues.
Resources for Hazard Communication Compliance: - D. Marsick and P. Dsida. MSDS Collections. MSDS References. MSDS Construction. MSDS Consultants. International Harmonization. Electronic Data Banks. Detailed Addresses.
Organizations: - P.J. Hakkinen, F.W. Stoss, B. Behrendt, and P. Wexler. Directories for Locating State, County, and Local Sources. How to Find Additional Organizations. Listing of Organizations. Special Groups.
Education: Introduction. Resource Guide to Careers in Toxicology (Prepared by the SOT). Graduate Programs in Environmental Chemistry, Environmental Engineering, and Environmental Toxicology (Prepared by the SETAC).
Grants and Other Funding Opportunities: -
F.W. Stoss and P. Wexler. Reference Books. Online Searchable Databases. Selected Internet Resources. Electronic Journals and Newsletters. Web Sites and/or E-mail Addresses. Endnote.
Toxicology Testing Methods and Laboratories: - P.J.Hakkinen. In Vitro and Other Toxicology Testing Methods and Teaching Aids: Sources of Information. Toxicology Testing Laboratories. Environmental Testing Laboratories. Poison Centers Certified. American Association of Poison Control Centers.
Assessment of Physical Hazards: - P.J. Hakkinen Organizations and Internet Locations. Bibliography of Guidance and Research Publications Related to Physical Hazards.
Patents: Toxicological Information Resource: - R.O. Beauchamp, Jr.. Sources of Patent Information. Summary.
Overview of International Activities: - C.E. Cowan-Ellsberry, M.J. Irwin, and C.C. Lally. Historic Drivers for Toxicology and Toxicology Information Dissemination. Roles of International Organizations. International Assessment of Chemical Risks. Classification and Labeling. Information Exchange. Risk Reduction Programs. Strengthening National Capabilities. Prevention of Illegal Traffic. Future Directions.
International Register of Potentially Toxic Chemicals: North America. Latin America and the Caribbean. Europe. West Asia. Asia and the Pacific. Africa.
Member Societies of the International Union of Toxicology (IUTOX): International Union of Toxicology.
Countries: Canada: E.M.K. Lui, C.A.M. Suzuki, and J.R. Bend. China: S. Li and D.Y. Zhu. Egypt: L.A.M. Abd El-Megid and E.-S.M. Salem. Finland: H. Komulainen. France: J. Descotes. Germany: R. Kahl and H. Desel. India: S. Sharma, S.N. Agarwal, and P.K. Seth. Italy: P. Preziosi, A. Dracos, and I. Marcello. Japan: T. Satoh. The Netherlands: G.J. Mulder. Norway: R. Wiger and E. Dybing. Russia: B.A. Kurlyandski and K.K. Sidorov. Spain: M. Repetto. Sweden: E.M. and G. Heurgren. Taiwan: J.-K. Lin. United Kingdom: C. Steed and C. Hartley. Uruguay: M. Burger.
Appendices: Glossary of Terms Used in Toxicology (IUPAC Recommendations 1993). Career Opportunities in Toxicology. Toxicological information system from SciVision, TOXSYS.
No. of pages:

921
Language:

English
Copyright:

© Academic Press

2000
Published:

17th December 1999
Imprint:

Academic Press
Hardcover

ISBN:

9780127447704
eBook

ISBN:

9780080534664
Affiliations and Expertise
Specialized Information Services, National Library of Medicine, National Institutes of Health, Bethesda, MD
Affiliations and Expertise
E. I. du Pont de Nemours & Co., Newark, Delaware, U.S.A.
Affiliations and Expertise
State University of New York, Buffalo, U.S.A.
About the
Editor-in-Chief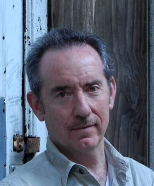 Philip Wexler is a Technical Information Specialist at the National Library of Medicine's (NLM) Toxicology and Environmental Health Information Program. A recipient of the NLM Regents Award for Scholarly or Technical Achievement and the Distinguished Technical Communication Award of the Washington chapter of the Society for Technical Communication, he is team leader for the development of the ToxLearn online multi-module tutorials, a joint activity with the SOT. Mr. Wexler is also project officer for the LactMed file on drugs and lactation, and the IRIS and ITER risk assessment databases.
He is federal liaison to the Toxicology Education Foundation (TEF), past Chair of SOT's World Wide Web Advisory Team, and past President of its Ethical, Legal, and Social Issues Specialty Section. Mr. Wexler led the World Library of Toxicology project prior to its migration to the INND/Toxipedia group, and remains a federal liaison to the project. He was a member of the Education and Communications Work Group of the CDC/ATSDR's National Conversation on Public Health and Chemical Exposure. A co-developer of the Toxicology History Room, he is co-founder and federal liaison to the Toxicology History Association.
Mr. Wexler has lectured and been published widely in the U.S. and abroad on toxicology and toxicoinformatics. He is the Editor-in-Chief of three editions of the Encyclopedia of Toxicology (Third Edition, 2014) and four editions of Information Resources in Toxicology (Fourth edition, 2009), as well as numerous other books and articles. In 2010, he was named the recipient of the US Society of Toxicology's Public Communications Award. Mr. Wexler also serves as an associate editor for a toxicology journal.
Affiliations and Expertise
National Library of Medicine's (NLM) Toxicology and Environmental Health Information Program, Bethesda, MD, USA
"Every library (personal, institutional, or public) should have this volume available." --TOXICOLOGY LETTERS, Sep 2000
"The editors have taken on the herculean task of concisely describing essential worldwide toxicological information resources. The book really has no peers in toxicological publishing and should find a useful place on the reference shelf of toxicologists, allied professions, and information professionals. A particular feature of this third edition is coverage of digital and electronic information resources. Increased interest in environmental and risk assessment issues are also evident and new to this edition. With more public and government awareness of toxicology in general and the attendant growth of digital and electronic resources, a fourth edition probably looms on the horizon." --DOODY'S PUBLISHING REVIEWS
Tax Exemption
We cannot process tax exempt orders online. If you wish to place a tax exempt order please
contact us
.