Inflammation, Advancing Age and Nutrition
1st Edition
Research and Clinical Interventions
Editors:
Irfan Rahman
Debasis Bagchi
Hardcover ISBN: 9780123978035
eBook ISBN: 9780123978073
Published Date: 3rd October 2013
---
The book provides a comprehensive overview to understanding the integrated impact of the concepts of cellular and molecular aspects, models, environmental factors, and lifestyle involved in premature aging. Additionally, it examines how functional food, dietary nutraceuticals or pharmacological compounds can reverse inflammation and premature aging based on personalized medicine. This book is a valuable resource for health professionals, scientists and researchers, nutritionists, health practitioners, students and for all those who wish to broaden their knowledge in the allied field.
Includes models of aging, including worm, mouse and human
Explores the relationship of inflammation with diseases, including ocular health, Alzheimer's and Parkinson's disease, and muscle health
Encompasses a variety of lifestyle impacts, including diet, exercise and nutrition
Includes suggested nutritional interventions
Researchers, scientists and physicians specializing in arthritis, obesity, diabetes, hypertension, osteoporosis and osteoarthritis, and cardiovascular fields. Gerontologists and Geriatricians. Nutritionists and Dieticians.
Dedication
Biography
Preface
Contributors
Chapter 1. Biomarkers and Inflammatory Network in Aging: Targets for Therapies
Abstract
Introduction
Aging Biomarkers: Definition and Selection Criteria
Inflammatory Network: A Description and its Biological Effects on Aging
Cellular Inflammatory Biomarkers
Serum Inflammatory Biomarkers
Molecules and Mechanisms Linked to THE NF-κB Signaling System are Potential Targets for Anti-Aging and Anti-Age-Related Disease Treatment Strategies
Conclusions
References
Chapter 2. The Biological Significance of Zinc in Inflammation and Aging
Abstract
Acknowledgments
Introduction
Inflammation, Cellular and Tissue Damage, and Chronic Disease
Reactive Oxygen Species and their Physiological Roles
Reactive Oxygen Species and Cell or Tissue Injury
The Biology of Aging
Aging, Inflammation, Oxidative Stress, and Dna Damage
The Biological Functions of Zinc
The Role of Zinc as an Anti-Inflammatory Agent
Zinc as an Antioxidant Agent
The Molecular Link Between NF-κB, A20, Zinc, And Cancer
The Role of Zinc in The Regulation of Nrf2, Aging, and Cancer
The Role of Zinc in the Regulation of p53 and Cancer
Conclusions and Perspectives
References
Chapter 3. Immunity, Inflammation, and Aging
Abstract
Introduction
Aging and Immune System Remodeling
Aging and Inflammation
Summary and Conclusions
References
Chapter 4. Oxidative Stress, Inflammaging, and Immunosenescence
Abstract
Introduction
Inflammaging
Roles of Oxidative and Inflammatory Stress in Immunosenescence
The Oxidation-Inflammation Theory of Aging
Role of Antioxidants in the Immune System
Chronic Stress Leads to Premature Immunosenesc
No. of pages:

394
Language:

English
Copyright:

© Academic Press

2014
Published:

3rd October 2013
Imprint:

Academic Press
eBook

ISBN:

9780123978073
Hardcover

ISBN:

9780123978035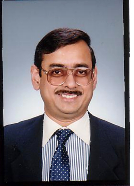 Debasis Bagchi, PhD, MACN, CNS, MAIChE, received his Ph.D. in Medicinal Chemistry in 1982. He is a Professor in the Department of Pharmacological and Pharmaceutical Sciences at the University of Houston College of Pharmacy, Houston, TX, and Chief Scientific Officer at Cepham Research Center, Piscataway, NJ, Adjunct Faculty in Texas Southern University, Houston, TX. He served as the Senior Vice President of Research & Development of InterHealth Nutraceuticals Inc, Benicia, CA, from 1998 till Feb 2011, and then as Director of Innovation and Clinical Affairs, of Iovate Health Sciences, Oakville, ON, till June 2013. Dr. Bagchi received the Master of American College of Nutrition Award in October 2010. He is the Past Chairman of International Society of Nutraceuticals and Functional Foods (ISNFF), Past President of American College of Nutrition, Clearwater, FL, and Past Chair of the Nutraceuticals and Functional Foods Division of Institute of Food Technologists (IFT), Chicago, IL. He is serving as a Distinguished Advisor on the Japanese Institute for Health Food Standards (JIHFS), Tokyo, Japan. Dr. Bagchi is a Member of the Study Section and Peer Review Committee of the National Institutes of Health (NIH), Bethesda, MD. Dr. Bagchi has 315 papers in peer reviewed journals, 27 books and 18 patents. Dr. Bagchi is also a Member of the Society of Toxicology, Member of the New York Academy of Sciences, Fellow of the Nutrition Research Academy, and Member of the TCE stakeholder Committee of the Wright Patterson Air Force Base, OH. Dr. Bagchi is the Associate Editors of the Journal of Functional Foods, Journal of the American College of Nutrition, and Archives of Medical and Biomedical Research, and also serving as Editorial Board Member of numerous peer reviewed journals, including Antioxidants & Redox Signaling, Cancer Letters, Toxicology Mechanisms and Methods, The Original Internist, and other peer reviewed journals.
Affiliations and Expertise
Department of Pharmacological and Pharmaceutical Sciences, University of Houston College of Pharmacy, TX, USA
"The goal is to find pharmacological compounds or dietary polyphenals to treat chronic inflammation, cellular senescence, and premature aging. Scientists from many biomedical specialties review the current concepts and knowledge in the matter, emphasizing cellular and molecular aspects using in vitro cell cultures and in vivo animal and human models. The topics include the biological significance of zinc in inflammation and aging,…"--ProtoView.com, February 2014