Industrial Process Scale-up
1st Edition
A Practical Innovation Guide from Idea to Commercial Implementation
Paperback ISBN: 9780444627261
eBook ISBN: 9780444627391
Published Date: 29th April 2013
---
Dedication
Preface
Acknowledgement
Chapter 1. Introduction
1.1 Purpose of the Book
1.2 Scale-Up Definition
1.3 Scale-Up Methodology
1.4 Content Structure of the Book
Chapter 2. Process Industries Characteristics
2.1 Industrial Players and Partners
2.2 Supply and Value Chains
2.3 Industrial Complexes
2.4 Processes
2.5 Unit Operations
2.6 Major Process Equipment
2.7 Transfer Phenomena
2.8 Chemistry and Catalysis
2.9 Types of Design in Innovation
Chapter 3. Ideation and Research Stages
3.1 Ideation Stage
3.2 Research Stage
Chapter 4. Development Stage
4.1 Mini-Plant Objectives and Design
4.2 Pilot Plant Objectives and Design
4.3 Cold-Flow Plant Objectives and Design
4.4 Commercial Scale Process Design in Development Stage
4.5 Development Gate Decision
Chapter 5. Demonstration Stage
5.1 Rationale Demonstration Scale Process
5.2 Execution Demonstration Stage
Chapter 6. Start-Up Commercial Processes
6.1 Start-Up Time Prediction
6.2 Start-Up Organisation
6.3 Post-Start-Up Reporting
Chapter 7. Scale-Up of Unit Operations
7.1 Critical Success Factors for Unit Operations and Equipment
7.2 Scale-Up Methods for Unit Operations
7.3 Scale-Up of Most Used Unit Operations
Chapter 8. A Risk-Based Approach to Scale-Up of Amine Absorption Processes for CO2 Capture and Storage
8.1 Introduction
8.2 Scale-Up of Amine Absorption Processes for CCS
8.3 Risk-Based Approach to Scale Up of Amine Absorption Processes for CCS
8.4 Case Study: Applications of the DNV Method to Current Industrial Challenges
8.5 TQ and Process Development (Scale-Up) Stages
8.6 Summary
References
Chapter 9. Industrial Scale-Up Cases
9.1 Liquid–Liquid Extractive Reaction Case
9.2 Bulk Chemical Product Start-Up Conventional Process
9.3 Start-Up Conventional Process in South Korea
9.4 Case Purchasing Novel Process
9.5 Polymerisation Process Start-Up
9.6 Styrene Monomer Propylene Oxide Wastewater Novel Design and Implementation
9.7 Carilon Engineering Polymer Case
9.8 Purchasing a Commercially Proven Rotating Filter
9.9 Fermentation Scale-Up
References
Offers easily accessible, step-by-step, and concise guidelines for industrial process scale-up
Explains each stage of the innovation funnel: research, development, demonstration, commercial implementation for any process type and branch
Based on industrial experiences and practices, which reduces the risks of commercial scale implementation of new processes to acceptable levels and reduces cost and time of process innovation
Very clear, attractive layout, using text boxes that contain clarifying notes and additional information on specific topics, which makes it a quick reference of main subjects and additional information
Engineering students, researchers in chemical engineering, process developers, process designers, and R&D managers in process industries for Oil & Gas, Bulk/Fine Chemicals, Biotechnology, Biomass conversion, Ore processing, Metals, Food and Pharmaceuticals
Dedication
Preface
Acknowledgement
Chapter 1. Introduction
1.1 Purpose of the Book
1.2 Scale-Up Definition
1.3 Scale-Up Methodology
1.4 Content Structure of the Book
Chapter 2. Process Industries Characteristics
2.1 Industrial Players and Partners
2.2 Supply and Value Chains
2.3 Industrial Complexes
2.4 Processes
2.5 Unit Operations
2.6 Major Process Equipment
2.7 Transfer Phenomena
2.8 Chemistry and Catalysis
2.9 Types of Design in Innovation
Chapter 3. Ideation and Research Stages
3.1 Ideation Stage
3.2 Research Stage
Chapter 4. Development Stage
4.1 Mini-Plant Objectives and Design
4.2 Pilot Plant Objectives and Design
4.3 Cold-Flow Plant Objectives and Design
4.4 Commercial Scale Process Design in Development Stage
4.5 Development Gate Decision
Chapter 5. Demonstration Stage
5.1 Rationale Demonstration Scale Process
5.2 Execution Demonstration Stage
Chapter 6. Start-Up Commercial Processes
6.1 Start-Up Time Prediction
6.2 Start-Up Organisation
6.3 Post-Start-Up Reporting
Chapter 7. Scale-Up of Unit Operations
7.1 Critical Success Factors for Unit Operations and Equipment
7.2 Scale-Up Methods for Unit Operations
7.3 Scale-Up of Most Used Unit Operations
Chapter 8. A Risk-Based Approach to Scale-Up of Amine Absorption Processes for CO2 Capture and Storage
8.1 Introduction
8.2 Scale-Up of Amine Absorption Processes for CCS
8.3 Risk-Based Approach to Scale Up of Amine Absorption Processes for CCS
8.4 Case Study: Applications of the DNV Method to Current Industrial Challenges
8.5 TQ and Process Development (Scale-Up) Stages
8.6 Summary
References
Chapter 9. Industrial Scale-Up Cases
9.1 Liquid–Liquid Extractive Reaction Case
9.2 Bulk Chemical Product Start-Up Conventional Process
9.3 Start-Up Conventional Process in South Korea
9.4 Case Purchasing Novel Process
9.5 Polymerisation Process Start-Up
9.6 Styrene Monomer Propylene Oxide Wastewater Novel Design and Implementation
9.7 Carilon Engineering Polymer Case
9.8 Purchasing a Commercially Proven Rotating Filter
9.9 Fermentation Scale-Up
References
No. of pages:

112
Language:

English
Copyright:

© Elsevier

2013
Published:

29th April 2013
Imprint:

Elsevier
eBook

ISBN:

9780444627391
Paperback

ISBN:

9780444627261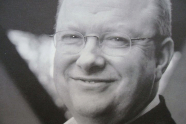 Jan Harmsen is currently the Director of Harmsen Consultancy B.V., Leonardo da Vinci Chair Sustainable Chemical Technology at the University of Groningen, and Chairman of the Dutch Process Technology Association (NPT). From 1996 to 2010 he was the Principal Process Developer, Shell Technology Center Amsterdam. Recently he pubished the books:
Jan Harmsen, Industrial Process Scale-up: A practical innovation guide from idea to commercial implementation, Elsevier, (2013), ISBN 9780444627261.
Gerald Jonker and Jan Harmsen, Engineering for Sustainability. A practical guide for sustainable design, Elsevier, (2012), ISBN 9780444538468.
Affiliations and Expertise
Harmsen Consultancy B.V., The Netherlands
"…will help industrial process innovators in research, development and commercial start-up to assess the risks of commercial-scale implementation and provide them with practical guidelines and methods to reduce the risks to acceptable levels…has a very clear, attractive layout, using text boxes that contain clarifying notes and additional information on specific topics…" --Water Conditioning & Purification, February 2014
"…a case study on amine absorption processes for CO2…is the best written chapter of all." --Organic Process Research & Development Journal, April 2014
"Writing for practitioners of industrial process design, the author presents technical and organizational guidance on the steps of process scale-up, from idea to implementation. He focuses in particular on risk reduction and increasing the chances of success. In addition to guidelines and methods, he includes case examples drawn from his own career in process development at Shell, as well as from publications by authors also experienced in industrial process scale-up." --ProtoView.com, February 2014