Immunity and Inflammation in Health and Disease
1st Edition
Emerging Roles of Nutraceuticals and Functional Foods in Immune Support
Editors:
Shampa Chatterjee
Wolfgang Jungraithmayr
Debasis Bagchi
eBook ISBN: 9780128054024
Hardcover ISBN: 9780128054178
Published Date: 29th September 2017
---
Immunity and Inflammation in Health and Disease: Emerging Roles of Nutraceuticals and Functional Foods in Immune Support provides a comprehensive description of the various pathways by which our immune system works, the signals that trigger immune response and how foods can be used to contain inflammation and boost immunity. This book addresses the role of dietary nutrients in playing a balancing role between host defense and immune support, focusing on new and novel nutraceuticals and functional foods.
The first three sections address the various aspects of activation of the immune system. The fourth section deals with the ramifications of a robust and excessive inflammatory response. The final section is focused on the association between nutrition and immunity and how deficiencies in certain nutrients may affect immunocompetence. The conclusion section collates the earlier chapters and discusses paradigm shifts in the field whereby new futuristic directions are also envisioned.
Conceptualizes the key features in natural products which can boost immune function and immune health
Explains the intricate mechanistic aspects and balance behind immune health
Presents the pathophysiology of several diseases associated with immune system disruption
Product developers in nutraceutical, supplement, functional food, and health food companies. Researchers studying immune health either in academia, or in the nutraceutical or functional food industries
Section I: Innate and Adaptive Immune Systems: Components and Regulation
1. Introduction to Innate and Adaptive Immunity: Barriers and Receptor Based Recognition
2. Innate Immunity at Birth: Implications for Inflammation and Infection in Newborns
3. Redox Signaling and Onset of the Inflammatory Cascade
Section II: Reactive Oxygen Species, Oxidative Stress and Immune Cell Activation
4. Reactive Oxygen Species, Oxidative Damage and Cell Death
5. Mitochondrial ROS and T cell Activation
6. Oxidants and Inflammation: Endothelial Targeting Of Antioxidants to Combat Disease
7. Oxidative Signaling In Chronic Lung Diseases
Section III: Inflammatory Systems: Mechanistic Pathways Of Stimulation and Suppression
8. Immune Responses in the Upper Respiratory Tract in Health and Disease
9. The Biological Role of NADPH Oxidases in Pulmonary Ischemia-Reperfusion Injury in Pulmonary Inflammation
10. Receptor Blockade of CD26 as a Therapeutic Strategy Against I/R Injury and Lymphocytic Inflammation And Its Clinical Implications
11. CD26 as A Target in Anti-Inflammatory Therapy
12. Redox Sensitive Transcription via Nrf2-Keap in Suppression of Inflammation
Section IV: Immunity and Inflammation: Common Threads Of Multifactorial Diseases
13. Genetic Disorders of the Innate Immune Response During Childhood
14. Pamps in Innate Immune Response in Crohn Disease
15. Inflammation and Calcification in the Vascular Tree; Insights into Atherosclerosis
16. From Inflammation to Cancer: Inflammatory Signaling Driven Carcinogenesis
17. Inflammation in Bullous Pemphigoid, a Skin Auto-Immune Disease
18. Inflammation in Systemic Immune Diseases: Role of TLR9 Signaling and the Resultant Oxidative Stress in Pathology Of Lupus
Section V: Nutraceuticals in Boosting Immune Support and as Therapeutics for Inflammatory Diseases
19. Protective Effect of Achillea Moonshine Petroleum Ether on Inflammation
20. The Role of Probiotics in Boosting Immune Health Lactobacillus Gasseri Potentiates Immune Response Against Influenza Virus Infection
21. Micronutrients in Skin and Allied Diseases
22. Mycobiome and Gut Inflammation: Implications in Inflammatory Bowel Disease
23. Flavonoids in Treating Psoriasis
24. Effect of Probiotics on Driving Anti-Inflammatory Processes in HIV Infected Individuals
25. Chronic Inflammation in Asthma: Anti-Malarial Drug Artesunate as a Therapeutic Agent
26. Nutrition as a Tool to Reverse Immunosenescence
Section VI: New Perspectives and Future Directions
27. Therapeutic Interventions to Block Oxidative Stress
28. Are Anti-Inflammatory Phytochemicals And Phytonutrients The Answer?
29. Fermented Milk in Protection Against Inflammatory Mechanisms In Obesity
30. Prebiotics and Probiotics in Altering Microbiota: Implications in Colorectal Cancer
31. Naturopathy and Lifestyle Interventions in Boosting Immune Responses in HIV Positive Population
32. Eating Habits and Fighting Disease: Nutraceuticals and Functional Foods at the Intersection of Immune Health and Inflammatory Responses
No. of pages:

476
Language:

English
Copyright:

© Academic Press

2018
Published:

29th September 2017
Imprint:

Academic Press
eBook

ISBN:

9780128054024
Hardcover

ISBN:

9780128054178
Dr. Shampa Chatterjee received her PhD in Chemistry from the Indian Institute of Technology (Bombay) in 1997. Her research interests are in the field of reactive oxygen species (ROS) and redox biology as it relates to inflammation. Her lab studies the effect of ROS generated by the vascular wall in onset of inflammation. Toward this, work from her group shows that signals emanating from the wall of blood vessels are the earliest stimuli for the onset and amplification of inflammation. The topics addressed in this book are thus central to her research where she tries to unravel the balance between host defense and inflammation induced damage.
Currently, Dr. Chatterjee serves on the Editorial Board of several journals in the field of pulmonary physiology (American Journal of Physiology: Lung Cellular and Molecular Physiology, Pulmonary Circulation and Jacobs Journal of Physiology). She has published more than 50 papers in peer reviewed journals. She has also received numerous awards such as the Carolin Tum Suden young Investigator Award, and the Hermann Rahn award for Excellence if Pulmonary Physiology in 2015.
Affiliations and Expertise
Associate Professor, Institute for Environmental Medicine and Department of Physiology, University of Pennsylvania Medical Center, Philadelphia, PA
Wolfgang Jungraithmayr MD, PhD is a transplant surgeon and immunologist with a research interest in the field of transplant and tumor immunology. His lab has unraveled some of the signaling events that follow the transplant procedure and that lead to allograft rejection post lung transplant. He is professor of thoracic surgery at the University of Zurich, Switzerland, and the Medical University Brandenburg, Germany. Wolfgang Jungraithmayr published more than 70 original articles and received several awards, among them the Grillo Award of the European Society of Thoracic Surgeons
Affiliations and Expertise
Professor, Department of Thoracic Surgery, University Hospital Zurich, Zurich, Switzerland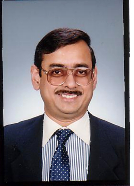 Debasis Bagchi, PhD, MACN, CNS, MAIChE, received his Ph.D. in Medicinal Chemistry in 1982. He is a Professor in the Department of Pharmacological and Pharmaceutical Sciences at the University of Houston College of Pharmacy, Houston, TX, and Chief Scientific Officer at Cepham Research Center, Piscataway, NJ, Adjunct Faculty in Texas Southern University, Houston, TX. He served as the Senior Vice President of Research & Development of InterHealth Nutraceuticals Inc, Benicia, CA, from 1998 until Feb 2011, and then as Director of Innovation and Clinical Affairs, of Iovate Health Sciences, Oakville, ON, until June 2013. Dr. Bagchi received the Master of American College of Nutrition Award in October 2010. He is the Past Chairman of International Society of Nutraceuticals and Functional Foods (ISNFF), Past President of American College of Nutrition, Clearwater, FL, and Past Chair of the Nutraceuticals and Functional Foods Division of Institute of Food Technologists (IFT), Chicago, IL. He is serving as a Distinguished Advisor on the Japanese Institute for Health Food Standards (JIHFS), Tokyo, Japan. Dr. Bagchi is a Member of the Study Section and Peer Review Committee of the National Institutes of Health (NIH), Bethesda, MD. He has published 321 papers in peer reviewed journals, 30 books, and 18 patents. Dr. Bagchi is also a Member of the Society of Toxicology, Member of the New York Academy of Sciences, Fellow of the Nutrition Research Academy, and Member of the TCE stakeholder Committee of the Wright Patterson Air Force Base, OH. He is also Associate Editor for the Journal of Functional Foods, Journal of the American College of Nutrition, and the Archives of Medical and Biomedical Research, and is also serving as Editorial Board Member of numerous peer reviewed journals, including Antioxidants & Redox Signaling, Cancer Letters, Toxicology Mechanisms and Methods, and The Original Internist, among others.
Affiliations and Expertise
Department of Pharmacological and Pharmaceutical Sciences, University of Houston College of Pharmacy, TX, USA
Tax Exemption
We cannot process tax exempt orders online. If you wish to place a tax exempt order please
contact us
.