Hydrogen Economy
1st Edition
Supply Chain, Life Cycle Analysis and Energy Transition for Sustainability
Editors:
Antonio Scipioni
Alessandro Manzardo
Jingzheng Ren
Paperback ISBN: 9780128111321
eBook ISBN: 9780128111338
Published Date: 8th May 2017
Secure Checkout
Personal information is secured with SSL technology.
Free Shipping
Free global shipping
No minimum order.
---
Hydrogen Economy: Supply Chain, Life Cycle Analysis and Energy Transition for Sustainability explores the challenges for the transition into a sustainable hydrogen economy. In this book, experts from various academic backgrounds discuss the tools and methodologies for the analysis, planning, design and optimization of hydrogen supply chains. They examine the available technologies for hydrogen production, storage, transport, distribution and energy conversion, providing a cross cutting perspective on their sustainability.
Environmental, social and economic aspects are considered, allowing for a more complete life cycle assessment of the entire supply chain. Methods and frameworks for multi-criteria decision making for the sustainable implementation of hydrogen systems are also covered. Providing a broad overview of the subject and well-recognized tools to manage hydrogen sustainability, this book is a useful resource for engineering researchers and PhD students in energy, environmental and industrial areas, energy economy researchers, practicing hydrogen energy engineers and technicians, energy and environmental consultants, life cycle assessment practitioners and consultants.
Provides a broad perspective of the issues related to environmental, social and economic sustainability of hydrogen energy and its future perspectives
Presents the current applied research and available tools for managing and assessing hydrogen energy sustainability, such as LCA, optimization, multi-criteria decision making and supply chain optimization
Explores how experts in the field handle all issues related to the application of life cycle assessment for hydrogen production, storage, transport, distribution and end use
Engineering researchers and PhD students in energy, environmental and industrial areas, energy economy researchers, hydrogen energy practicioners (engineers and technicians), energy and environmental consultants, life cycle assessment practitioners and consultants
The Role of Hydrogen Energy: Strengths, Weaknesses, Opportunities, and Threats
Jingzheng Ren, Suzhao Gao, Hanwei Liang, Shiyu Tan and Lichun Dong
2. Introduction of Hydrogen Routines
Di Xu, Lichun Dong and Jingzheng Ren
3. Critical Factors and Cause_Effect Analysis for Enhancing the Sustainability of Hydrogen Supply Chain
Alessandro Manzardo, Jingzheng Ren, Sara Toniolo and Antonio Scipioni
4. Design and Optimization of Hydrogen Supply Chains for a Sustainable Future
Sofía De-León Almaraz and Catherine Azzaro-Pantel
5. Life Cycle Cost Analysis of Hydrogen Energy Technologies
Antonella Petrillo, Fabio De Felice, Elio Jannelli and Mariagiovanna Minutillo
6. Life Cycle Assessment of Solid Oxide Fuel Cells and Polymer Electrolyte Membrane Fuel Cells: A Review
Sonia Longo, Maurizio Cellura, Francesco Guarino, Marco Ferraro, Vincenzo Antonucci and Gaetano Squadrito
7. Social Life Cycle Assessment of Hydrogen Energy Technologies
Rosana Adami Mattioda, Pâmela Teixeira Fernandes, JosLuiz Casela and Osiris Canciglieri Junior
8. Comparison of Different Multicriteria Decision-Making Methodologies for Sustainability Decision Making
Hanwei Liang, Jingzheng Ren, Suzhao Gao, Liang Dong and Zhiqiu Gao
9. Sustainability Decision Support Framework for the Prioritization of Hydrogen Energy Systems
Jingzheng Ren, Di Xu, Huan Cao, Shun'an Wei, Lichun Dong and Michael E. Goodsite
10. Opportunities and Future Challenges in Hydrogen Economy for Sustainable Development
Yi Dou, Lu Sun, Jingzheng Ren and Liang Dong
No. of pages:

328
Language:

English
Copyright:

© Academic Press

2017
Published:

8th May 2017
Imprint:

Academic Press
Paperback

ISBN:

9780128111321
eBook

ISBN:

9780128111338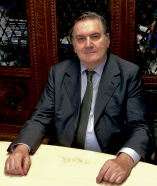 Antonio Scipioni, University of Padova. Professor at the Industrial Engineering Department. He is the Director of CESQA, a leading research group with outstanding research results in the field of environmental and energy management. He is the member of the national committee on environment that approve standards on environmental management issues. He has managed as scientific director several European funded projects for the University of Padova with partners from all over Europe and with a specific focus on Energy issues and sustainability.
Affiliations and Expertise
Professor, Industrial Engineering Department, University of Padova, Italy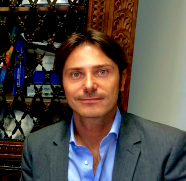 Alessandro Manzardo, University of Padova. Senior associate researcher in the field of footprint and sustainability assessment. He is the chair of the Italian committee at the ISO/TC 207 committee on ISO standards related to environment. He is active member in several UNEP-Life Cycle Initiative processes on the definition of Life Cycle Assessment and Sustainability methods (e.g. Footprints). He has scored several papers on energy related topics with specific focus on Hydrogen Energy.
Affiliations and Expertise
Senior Associate Researcher, University of Padova, Italy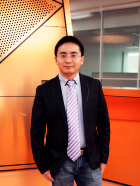 Dr. Jingzheng Ren, Assistant Professor of Modelling for Energy, Environment, and Sustainability at the Department of Industrial and Systems Engineering, The Hong Kong Polytechnic University (PolyU), Hong Kong SAR. Dr. Jingzheng Ren, he has ever been nominated as non-resident Research Fellow of Institute for Security & Development Policy (Sweden), Guest Researcher in Quality and Environmental Research Centre in the University of Padua (Italy), Part-time Professor in Nanjing University of Information Science & Technology (China), and Adjunct Researcher in Chongqing University (China) for his excellent performances in academics. He is an expert of Engineering Operations Management and an Energy Scientist. He also serves as the Associate Editor of SCI indexed Journal-Journal of Renewable and Sustainable Energy, Associate Editor of Renewable Energy & Sustainable Development, and Guest Editors of several leading SCI indexed international Journals. His research focuses on Process System Engineering for better Sustainability. Recently he has specialized in developing mathematical models for solving energy and environmental problems and promoting sustainability transition. He has also authored or co-authored more than 100 papers in the leading refereed journals i.e. AIChE J, Computers & Chemical Engineering, Industrial & Engineering Chemistry, ACS Sustainable Chemistry & Engineering, Energy, Energy Conversion and Management, Renewable & Sustainable Energy Reviews, Renewable Energy, Science of the Total Environment, Chemosphere. He edited a book focusing on hydrogen energy published by Elsevier, contributed more than 10 book chapters, and he is now editing another three books which will be published by Elsevier. Many of his papers have been selected as the Essential Science Indicators top 1% highly cited papers or identified and highlighted as the Key Scientific Article contributing to the excellence in Energy research. He was interviewed by the most read newspaper in Denmark, Jyllands-Posten, in the column of famous names in Denmark and was also featured in the Ny Viden magazine. For his excellence Energy and Sustainability Engineering, he is recurrently invited to give lectures in many countries, i.e. Japan, Italy, China, Greece, Switzerland, Finland, and Sweden.
Affiliations and Expertise
Department of Industrial and Systems Engineering, Hong Kong Polytechnic University, Hung Hom, Hong Kong, SAR, China
Tax Exemption
We cannot process tax exempt orders online. If you wish to place a tax exempt order please
contact us
.