Human Biochemistry and Disease
1st Edition
Authors:
Gerald Litwack
Gerald Litwack
---
This textbook is specifically designed for upper-division undergraduate or graduate students in life science or pre-medical majors including dentistry or pharmacology, who are required to take a biochemistry or medical biochemistry course, but who are not necessarily biochemistry majors. The book adopts a unique approach to the topic compared with other biochemistry textbooks currently available, in that each biochemical subject is introduced by a human disease relating the biochemical principles to be developed in that chapter. The goal is to make biochemistry more meaningful to the student who is not normally shown the connection between biochemistry and medicine.
Includes an abundance of figures
Emphasizes human biochemistry
Introduces each chapter with a relevant disease or clinical relationship
Upper-level undergraduate, graduate, and medical students who must take a required biochemistry or medical biochemistry course as part of their graduation requirement.
Introduction and general considerations. Proteins. Enzymes. Carbohydrates. Lipids. Nucleic acids and molecular genetics. Transcription. Polypeptide hormones. Steroid hormones. Metabolism. Growth factors and cytokines. Membrane transport. Dietary metals, iron, micronutrients and nutrition. Blood and lymphatic system. Immunobiochemistry. Neurobiochemistry. Microbial biochemistry. Appendices. Glossary. Index.
Imprint:

Academic Press
eBook

ISBN:

9780080924359
Dr. Litwack was formerly Professor of Molecular and Cellular Medicine and Associate Director at the Institute for Regenerative Medicine, Texas A & M Health Science Center.
Affiliations and Expertise
Toluca Lake, North Hollywood, CA, USA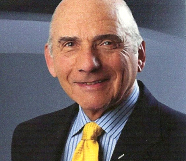 Following a liberal arts education with a major in chemistry and biology at Hobart College, Gerald (Gerry) Litwack earned M.S. and PhD degrees in biochemistry from the University of Wisconsin, Madison where he served as a Lecturer in Enzymology before starting a postdoctoral fellowship from the National Foundation for Infantile Paralysis at the Biochemical Institute of the Sorbonne in Paris. His first academic position was assistant professor of biochemistry at Rutgers University where he started his work on hormone action for six years. During this period, he did a sabbatical at the University of California, Berkeley, where he concentrated on rapid enzyme kinetics. In 1960 he accepted an offer of an associate professorship at the University of Pennsylvania Graduate School of Medicine. In 1964, he was invited to be full professor of biochemistry at The Fels Institute for Cancer Research and Molecular Biology at Temple Medical School, simultaneously with a Career Development Award from the NIH, where he later was named Deputy Director of the Institute and the Laura H. Carnell Professor in biochemistry. Subsequently, he was given the Faculty Research Award. He co-discovered ligandin, later found to be in the family of glutathione S-transferases, enzymes that protect the body from carcinogens. In 1991, he moved to the Jefferson Medical College at Thomas Jefferson University as Professor of Biochemistry, Chair of the Department of Pharmacology and Deputy Director of the Kimmel Cancer Research Institute. Later, he became chair of the combined Department of Biochemistry and Molecular Pharmacology and concurrently held the position of Vice Dean for Research. In 2003, he moved to Los Angeles and from 2004-2006 was a Visiting Scholar at the University of California, Los Angeles, in the Department of Biological Chemistry of the Geffen School of Medicine and, in this period, wrote "Human Biochemistry and Disease" a volume of 1254 pages. In 2007, he moved to Scranton,
Affiliations and Expertise
Toluca Lake, North Hollywood, California, USA