HSPA Evolution
1st Edition
The Fundamentals for Mobile Broadband
Authors:
Thomas Chapman
Erik Larsson
PETER von Wrycza
Erik Dahlman
Stefan Parkvall
Johan Skold
Hardcover ISBN: 9780080999692
eBook ISBN: 9780128004340
Published Date: 14th November 2014
Secure Checkout
Personal information is secured with SSL technology.
Free Shipping
Free global shipping
No minimum order.
---
This book is essential reading for those wishing to obtain a systems perspective and a broad view on the background, performance and application of the latest developments in HSPA in the context of the demands on today's mobile broadband devices and networks. It takes the reader behind the scenes of 3GPP and provides an easily accessible understanding of the basic principles, the latest steps in the standard's evolution, and the motivations behind the development of standardized features. It covers important topics such as smartphone related features, multi-carrier and multi-antenna operation, interface architecture, heterogeneous networks and HSPA system performance. Offering full coverage of recent developments in HSPA up to Release 13, this book will provide a comprehensive description of one of the dominating standards for mobile broadband.
With this book, you will:
Get a guided and consistent tour through the evolutionary stages of HSPA
Gain an understanding of the 3GPP standardization process, the driving forces behind it, and the need for evolution
Learn about the fundamental technology components of a modern wireless communication system, such as basic link level architecture, cellular system behavior, traffic management and scheduling and system management
Learn in detail the features of the latest HSPA development up to Release 13
Gain a deep insight into the means by which HSPA performance can be simulated and characterized, the factors that drive the performance of networks and user experience, and the performance expectations for the technology
Obtain insight into the telecommunications market and its evolution
Learn about current trends and the future direction of HSPA
A full insight into the 3GPP and regulatory standardisation processes and the factors that drive evolution of the specification
A walk through of the fundamental technology principles that lie behind HSPA
A structured overview of the WCDMA/HSPA feature set, offering insider coverage starting from the core release 5/6 technologies and reviewing each of the added features up to and including the most recent developments in the area
An overview of the frequency bands available for HSPA
An insight into the radio performance requirements, their background and implications for mobiles and networks
A tutorial on simulation principles for HSPA
A description of the performance of HSPA features within the context of a tutorial on the factors that drive performance
R&D engineers, researchers and academics interested in the fundamentals of HSPA and its evolution
Preface
Acknowledgments
Part I: Introduction

Chapter 1: From 3G to 4G: background and motivation of 3G evolution

Abstract
1.1. History and background of 3G
1.2. Standardization
1.3. Spectrum for 3G and systems beyond 3G
1.4. The motivations behind continuing HSPA evolution

Part II: Technologies for HSPA

Chapter 2: High data rates in mobile communication

Abstract
2.1. High data rates: Fundamental constraints
2.2. Higher data rates within a limited bandwidth: Higher-order modulation
2.3. Wider bandwidth including multi-carrier transmission

Chapter 3: CDMA transmission principles

Abstract
3.1. Spread spectrum basics
3.2. Baseband transmitter model for a CDMA system
3.3. Spread spectrum in a real propagation environment
3.4. Receiver and equalization strategies

Chapter 4: Multi-antenna techniques

Abstract
4.1. Multi-antenna configurations
4.2. Benefits of multi-antenna techniques
4.3. Multiple receive antennas
4.4. Multiple transmit antennas
4.5. Spatial multiplexing

Chapter 5: Scheduling, link adaptation, and hybrid-ARQ

Abstract
5.1. Link adaptation: power and rate control
5.2. Channel-dependent scheduling
5.3. Retransmission schemes
5.4. Hybrid-ARQ with soft combining

Part III: HSPA and its evolution

Chapter 6: Overview of release 99 WCDMA

Abstract
6.1. System architecture
6.2. Protocol architecture
6.3. Physical layer; downlink
6.4. Physical layer; uplink
6.5. Resource handling and packet-data session
6.6. UE RRC states and state transitions

Chapter 7: Introduction to HSPA

Abstract
7.1. HSPA emerges from WCDMA: fundamental building blocks
7.2. Other enhancements

Chapter 8: High-speed downlink packet access

Abstract
8.1. Overview
8.2. Details of HSDPA
8.3. Finer details of HSDPA
8.4. Release 7 improved layer 2

Chapter 9: High-speed uplink packet access

Abstract
9.1. Overview
9.2. Details of HSUPA
9.3. Finer details of HSUPA

Chapter 10: Higher-order modulation

Abstract
10.1. Overview
10.2. Downlink 64-QAM
10.3. Uplink higher-order modulation

Chapter 11: Multi-antenna transmission

Abstract
11.1. Overview
11.2. Downlink transmit diversity
11.3. Downlink two-branch MIMO
11.4. Downlink four-branch MIMO
11.5. Uplink transmit diversity
11.6. Uplink two-branch MIMO

Chapter 12: Multi-carrier techniques

Abstract
12.1. Evolution of multi-carrier HSPA
12.2. Downlink multi-carrier HSDPA in detail
12.3. Uplink DC-HSUPA in detail

Chapter 13: Multi-flow transmission

Abstract
13.1. Overview
13.2. Details of multi-flow transmission

Chapter 14: Connectivity enhancements

Abstract
14.1. Continuous packet connectivity (CPC)
14.2. Enhanced CELL_FACH

Chapter 15: Multimedia broadcast multicast services

Abstract
15.1. Release 6 MBMS overview
15.2. Details of release 6 MBMS
15.3. Release 7 MBSFN
15.4. Release 8 Integrated Mobile Broadcast

Chapter 16: Spectrum and RF characteristics

Abstract
16.1. Spectrum for UTRA
16.2. Flexible spectrum use
16.3. Multi-carrier operation
16.4. Multistandard radio base stations
16.5. Overview of RF requirements for UTRA
16.6. Output power level requirements
16.7. Transmitted signal quality
16.8. Unwanted emissions requirements
16.9. Sensitivity and dynamic range
16.10. Receiver susceptibility to interfering signals
16.11. Multiband-capable base stations

Chapter 17: Heterogeneous networks

Abstract
17.1. Motivation for deployment of heterogeneous networks
17.2. Types of nodes in heterogeneous networks
17.3. Issues to consider with heterogeneous networks

Part IV: Performance and future outlook

Chapter 18: HSPA system performance

Abstract
18.1. Typical system modeling assumptions
18.2. System simulation performance metrics
18.3. HSPA performance drivers
18.4. HSPA performance figures

Chapter 19: Release 12 and Beyond

Abstract
19.1. Heterogeneous Networks
19.2. HSUPA Enhancements
19.3. DCH Enhancements
19.4. BCH Enhancements
19.5. Looking to the future - Release 13

List of acronyms
Index
No. of pages:

558
Language:

English
Copyright:

© Academic Press

2015
Published:

14th November 2014
Imprint:

Academic Press
Hardcover

ISBN:

9780080999692
eBook

ISBN:

9780128004340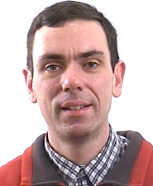 Thomas Chapman is currently working within the radio access and standardization team within the Systems and Technology group at Ericsson, focusing on future advanced antenna technologies. He has been contributing into 3GPP standardisation since 2000 contributing to the whole portfolio of 3GPP technologies including UTRA TDD, WCDMA, HSPA and LTE, and has been deeply involved in concept evaluation and standardization of HSPA during the whole lifetime of the specification. His previous positions include chief architect within the HSPA concept development team at NSN, research and development engineer within Siemens and research fellow at Lancaster University in the UK. He received his PhD in 2000 from the University of Manchester, UK.
Affiliations and Expertise
3GPP Standardization Delegate, Ericsson AB, Stockholm, Sweden
Erik Larsson joined Ericsson in 2005. He is currently a researcher at Systems and Technology working with concept development and network performance for NR with a focus on advanced antenna systems. He holds both an M.Sc. in engineering physics and a Ph.D. in electrical engineering, specializing in signal processing, from Uppsala University, Sweden.
Affiliations and Expertise
Researcher, Systems and Technology, Ericsson AB, Stockholm, Sweden
Affiliations and Expertise
Erik Dahlman works at Ericsson Research and are deeply involved in 4G and 5G development and standardization since the early days of 3G research.
Affiliations and Expertise
Stefan Parkvall works at Ericsson Research and are deeply involved in 4G and 5G development and standardization since the early days of 3G research.
Affiliations and Expertise
Johan Skold works at Ericsson Research and are deeply involved in 4G and 5G development and standardization since the early days of 3G research.
Affiliations and Expertise
Tax Exemption
We cannot process tax exempt orders online. If you wish to place a tax exempt order please
contact us
.