Authors:
Anthony W. Norman
Gerald Litwack
eBook ISBN: 9780080534138
Hardcover ISBN: 9780125214414
Published Date: 26th September 1997
---
The newly revised and updated Hormones, Second Edition provides a comprehensive treatment of human hormones, viewed in light of modern theories of hormone action and in the context of current understanding of subcellular and cellular architecture and classical organ physiology. Each chapter presents a physiological description of the hormone system under consideration, followed by a listing of the mode-of-action of the hormone. This book includes significant advances in the molecular biology of receptors, hormones, and studies of hormone action that have transpired over the past five years. The text updates the material on enzymes related to steroid metabolism and new hormone systems, as well as providing a new chapter on hormones and cancer.
Completely updates the material, covering new discoveries and significant advances since the First Edition was published in 1987
Contains new information regarding steroid hormones, the role of hormones in cancer, and a comprehensive introductory chapter
Presents an overview of virtually all important hormones
Provides detailed physiological, cellular, and molecular descriptions of classical human endocrine systems
Streamlines the presentation of the First Edition, making the book easier to use and read
Students and researchers in endocrinology, molecular biology, physiology, pharmacology, neurosciences, and first-year medical students.
General Considerations of Hormones. Steroid Hormones: Chemistry, Biosynthesis, and Metabolism. Hypothalamic Releasing Hormones. Posterior Pituitary Hormones. Anterior Pituitary Hormones. Thyroid Hormones. Pancreatic Hormones: Insulin and Glucagon. Gastrointestinal Hormones. Calcium-Regulating Hormones: Vitamin D, Parathyroid Hormone, Calcitonin. Adrenal Corticoids. Hormones of the Adrenal Medulla. Androgens. Estrogens and Progestins. Hormones of Pregnancy and Lactation. Hormones Related to the Kidney and Cardiovascular System. Prostaglandins. Thymus Hormones. Pineal Hormones. Cell Growth Factors. Hormones and Cancer. Appendices.
No. of pages:

558
Language:

English
Copyright:

© Academic Press

1997
Published:

26th September 1997
Imprint:

Academic Press
eBook

ISBN:

9780080534138
Hardcover

ISBN:

9780125214414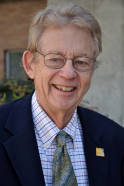 Anthony W. Norman received his A.B. from Oberlin College in 1959, and an M.S. and Ph.D. in Biochemistry in 1961 and 1963, respectively, from the University of Wisconsin, Madison. Following postdoctoral work in Paul D. Boyer's group at UCLA, in 1964 he joined the Department of Biochemistry at University of California, Riverside, as an Assistant Professor. From 1976 to 1981 he served as Chair of the department and currently holds a Presidential Chair and is a Distinguished Professor of Biochemistry and Biomedical Sciences. Dr. Norman has also been active for some 25 years in medical education on the UC-Riverside campus and at UCLA through participation in the UR/UCLA Program in Biomedical Sciences, of which he was Dean and Director from 1986 to 1991.
Dr. Norman's biomedical research career has focused on the mechanism of action of the vitamin D family of steroids. His chief contributions to these areas of cellular and molecular endocrinology have played a pivotal role in defining the boundaries of this research domain via discoveries that have opened new areas of investigation. The first of these was the discovery in 1968, and chemical characterization in 1971, of the hormonally active form of vitamin D, 1a,25(OH)2-vitamin D3. Subsequent achievements include the discovery and characterization of the nuclear receptor for 1a,25(OH)2D3, the clinical evaluation of 1a,25(OH)2D3 in renal osteodystrophy, articulation of the concept of the vitamin D endocrine system, the importance of 1a,25(OH)2D3 to insulin secretion and the discovery of a new rapid, nongenomic, signal transduction process for 1a,25(OH)2D3.
Dr. Norman has been the recipient of awards that include a Fulbright Fellowship, 1970; Public Health Service Career Development Award, 1970; Mead Johnson Award, American Institute of Nutrition, 1977; Ernst Oppenheimer Award, Endocrine Society, 1977; Visiting Lecturer Australian Society of Endocrinology, 1978; Visiting Faculty Member, Mayo Clinic, 1981; Prix Andre.
Affiliations and Expertise
University of California, Riverside, USA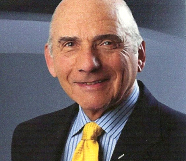 Following a liberal arts education with a major in chemistry and biology at Hobart College, Gerald (Gerry) Litwack earned M.S. and PhD degrees in biochemistry from the University of Wisconsin, Madison where he served as a Lecturer in Enzymology before starting a postdoctoral fellowship from the National Foundation for Infantile Paralysis at the Biochemical Institute of the Sorbonne in Paris. His first academic position was assistant professor of biochemistry at Rutgers University where he started his work on hormone action for six years. During this period, he did a sabbatical at the University of California, Berkeley, where he concentrated on rapid enzyme kinetics. In 1960 he accepted an offer of an associate professorship at the University of Pennsylvania Graduate School of Medicine. In 1964, he was invited to be full professor of biochemistry at The Fels Institute for Cancer Research and Molecular Biology at Temple Medical School, simultaneously with a Career Development Award from the NIH, where he later was named Deputy Director of the Institute and the Laura H. Carnell Professor in biochemistry. Subsequently, he was given the Faculty Research Award. He co-discovered ligandin, later found to be in the family of glutathione S-transferases, enzymes that protect the body from carcinogens. In 1991, he moved to the Jefferson Medical College at Thomas Jefferson University as Professor of Biochemistry, Chair of the Department of Pharmacology and Deputy Director of the Kimmel Cancer Research Institute. Later, he became chair of the combined Department of Biochemistry and Molecular Pharmacology and concurrently held the position of Vice Dean for Research. In 2003, he moved to Los Angeles and from 2004-2006 was a Visiting Scholar at the University of California, Los Angeles, in the Department of Biological Chemistry of the Geffen School of Medicine and, in this period, wrote "Human Biochemistry and Disease" a volume of 1254 pages. In 2007, he moved to Scranton, Pennsylvania, as Founding Chair of Basic Sciences and Acting Associate Dean for Research to start a new medical school, The Commonwealth Medical College. Having completing his mission in 2010, he moved to The Institute for Regenerative Medicine, Texas A & M Health Science Center, as Professor of Biochemistry and Associate Director. Currently, he is retired and lives in North Hollywood, California, where he continues as an author and as Series Editor of Vitamins and Hormones. He is involved in writing another textbook and has written a first novel, "One-Eighty".
Affiliations and Expertise
Toluca Lake, North Hollywood, California, USA
Praise for the Second Edition
"This book is an extraordinary textbook describing the biochemistry, physiology, cell biology, and molecular biology of hormones... The book is written primarily for graduate students in biochemistry and first year medical students of endocrinology, but it will be invaluable to clinicians wishing to understand the pathogenesis of endocrine disorders as well as researchers in the field of endocrinology... [The book displays] uniform style and consistently high quality and clarity among chapters with no repetition of material... This second edition comes 11 years after the first edition and is as up-to-date as textbooks can get. I would recommend the use of this textbook in all medical school courses in endocrinology and it should at least be available on the bookshelves of all medical school libraries, clinicians, and researchers of hormones." --Roy E. Weiss, MD, PhD, University of Chicago Medical Center, for DOODY'S PUBLISHING REVIEWS
Praise for the First Edition
"An invaluable single-volume summary of most that is known of hormones... This is an outstanding book, highly recommended." --MOLECULAR REPRODUCTION AND DEVELOPMENT
Tax Exemption
We cannot process tax exempt orders online. If you wish to place a tax exempt order please
contact us
.