Homegrown Violent Extremism
1st Edition
Paperback ISBN: 9781455776436
Published Date: 23rd August 2013
---
Homegrown Violent Extremism challenges how Americans think about terrorism, recruitment, and the homegrown threat. Security and public policy expert Erroll Southers examines post-9/11 homegrown violent extremism–what it is, the conditions enabling its existence, and approaches that can reduce the risk. The book contains essential information for communities, security practitioners, and policymakers on how violent extremists exploit vulnerabilities in their communities and offers approaches to put security theory into practice.
Defines homegrown violent extremism (HVE) and its origins
Enumerates the essential elements of a community-based approach to reducing HVE
Explores leveraging related disciplines toward a profession of counterterrorism
security practitioners; policymakers; criminal justice students.
Introduction
1: Defining Homegrown Violent Extremism
2: Ideological Motivation
3: The Radicalization Pathway
4: Leveraging Disciplines Toward a Counterterrorism Profession
5: A Mosaic of Engagement
Conclusion
No. of pages:

142
Language:

English
Copyright:

© Anderson

2013
Published:

23rd August 2013
Imprint:

Anderson
Paperback

ISBN:

9781455776436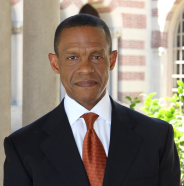 Erroll Southers is an internationally recognized counterterrorism and public safety expert. He was a presidential nominee to lead a federal homeland security agency, a governor's appointee to the California Office of Homeland Security, Chief of Homeland Security and Intelligence at LAX, and an FBI Special Agent. Southers is currently associate director of a national security research center at the University of Southern California, an adjunct professor, and a consultant to governments and firms around the world.
Affiliations and Expertise
University of Southern California and TAL Global Corporation
"Anyone involved in counterterrorism and those with an interest in terrorism will find it worthwhile reading. The author was careful to reveal no countermeasures that would be of benefit to terrorists."--Security Management
"This doctoral dissertation written at the University of Southern California defines the characteristics of homegrown violent extremism, identifies U.S. groups that espouse extremist ideologies, and describes the components of the radicalization process. The final chapter proposes a 'mosaic of engagement' model for enhancing public safety through school-based initiatives that help curtail the circumstances and factors that can lead to violent behavior."--ProtoView.com, February 2014
"An insightful and authoritative account of the nature and threat of what is termed "homegrown violent extremism" (HVE), the conditions and vulnerabilities that produce it, and governmental and private sector approaches that are effective at mitigating such threats at the societal, community and individual levels."--Perspectives on Terrorism, February 2014
"It is no surprise that Erroll Southers, a leading counter-terrorism practitioner and academic, has delivered in Homegrown Violent Extremism a concise, well argued, and thorough examination of this important issue which is informed both by his deep familiarity with the relevant academic literature and also by his many years of practical work experience in the counter-terrorism field."--Peter Bergen, security and counterterrorism expert, author, and CNN National Security Analyst