HIV/AIDS
1st Edition
Oxidative Stress and Dietary Antioxidants
Editors:
Victor Preedy
Ronald Ross Watson
Hardcover ISBN: 9780128098530
Published Date: 17th November 2017
---
HIV/AIDS: Oxidative Stress and Dietary Antioxidants provides comprehensive coverage of oxidative stress in HIV/AIDS, focusing on both the pathological process around molecular and cellular metabolism and the complications that can arise due to nutritional imbalance. It provides a pathway for researchers and clinicians to gain an in-depth understanding of the role of oxidative stress, bridging the transdisciplinary divide between virologists, immunologists, physicians, clinical workers, food scientists and nutritionists to advance medical sciences and enable preventative treatment strategies.
Very often oxidative stress is a feature of HIV/AIDs or of the treatment of HIV/AIDs. While immunologists, physicians and clinical workers understand the processes in HIV/AIDs, they may be less conversant in the science of nutrition and dietetics. Similarly, nutritionists and dietitians may be less conversant with the detailed clinical background and science of HIV/AIDs.
Offers holistic coverage of HIV/AIDS and the role of oxidative stress
Written by a leading team of international experts
Provides a roadmap to therapeutic potential and crosses the trans- tissue or transdisciplinary divides
Graduate students, researchers, nutritionists, and clinicians with a focus on HIV/AIDS, virology and infectious disease
Part 1 Oxidative Stress and HIV/AIDs
1. HIV/AIDs: an overview
2. Oxidative stress in HIV: an overview
3. Viral protein Tat-induced oxidative stress
4. HIV and alcohol and oxidative stress
5. Heme oxygenase-1 (HO-1) in brain of HIV
6. Antiretroviral drugs that cause oxidative stress in neuronal tissues
7. Cocaine and HIV-1 oxidative stress
8. Anti HIV drugs, kidney disease and oxidative stress
9. Heart disease in HIV and oxidative stress
10. Oxidative stress in HIV in relation to metals
Part 2 Antioxidants and HIV/AIDs
1. Abalone mushroom, Antioxidant properties and potential in HIV
2. Antioxidants, CD4 and viral load in HIV
3. Citrus hystrix root and potential in HIV oxidative stress
4. Cysteine and glycine usage, HIV and oxidative stress
5. Enzogenol bark extract and potential in HIV oxidative stress
6. Glutamine and oxidative stress in HIV
7. Glutathione supplementation, antioxidant effects and HIV
8. Green tea polyphenols as antioxidants and potential in HIV
9. Herbal remedy Plectranthus barbatus, antioxidant aspects and HIV
10. Magnesium and ritonavir-mediated oxidative stress
11. Marine algae antioxidant effects in relation to HIV
12. Micronutrient supplementation in HIV
13. Mushroom, methyl gallate, antioxidant and HIV
14. N-acetylcysteine amide, antioxidant effects and potential in HIV
15. Polysaccharides from longan seed, antioxidant effects and potential in HIV
16. Serum selenium and HIV
17. Vitamin C, oxidative stress in HIV
18. Vitamin D, HIV and oxidative stress
19. Vitamin E and antioxidant potential in HIV
20. Zinc, oxidative stress and HIV
No. of pages:

282
Language:

English
Copyright:

© Academic Press

2018
Published:

17th November 2017
Imprint:

Academic Press
Hardcover

ISBN:

9780128098530
Victor R. Preedy BSc, PhD, DSc, FRSB, FRSPH, FRCPath, FRSC is a senior member of King's College London. He is also Director of the Genomics Centre and a member of the Faculty of Life Sciences and Medicine.
Professor Preedy has longstanding academic interests in substance misuse especially in relation to health and well being. He is a member of the Editorial Board of Drug and Alcohol Dependence and a founding member of the Editorial Board of Addiction Biology. In his career Professor Preedy was Reader at the Addictive Behaviour Centre at The University of Roehampton, and also Reader at the School of Pharmacy (now part of University College London; UCL). Professor Preedy is Editor of the influential works The Handbook Of Alcohol Related Pathology, The Neuropathology of Drug Addictions and Substance Misuse and The Handbook of Cannabis and Related Pathologies (all published by Academic Press-Elsevier).
Professor Preedy graduated in 1974 with an Honours Degree in Biology and Physiology with Pharmacology. He gained his University of London PhD in 1981. In 1992, he received his Membership of the Royal College of Pathologists and in 1993 he gained his second doctoral degree (DSc). Professor Preedy was elected as a Fellow of the Institute of Biology in 1995 and also as a Fellow to the Royal College of Pathologists in 2000. He was then elected as a Fellow of the Royal Society for the Promotion of Health (2004) and The Royal Institute of Public Health and Hygiene (2004). In 2009, Professor Preedy became a Fellow of the Royal Society for Public Health and in 2012 a Fellow of the Royal Society of Chemistry.
To his credit, Professor Preedy has published over 600 articles, which includes peer-reviewed manuscripts based on original research, abstracts and symposium presentations, reviews and numerous books and volumes.
Affiliations and Expertise
Department of Dietetics, King's College London, UK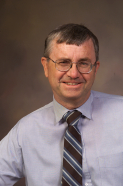 Ronald Ross Watson PhD is a professor of Health Promotion Sciences in the University of Arizona Mel and Enid Zuckerman College of Public Health. He was one of the founding members of this school serving the mountain west of the USA. He is a professor of Family and Community Medicine in the School of Medicine at the University of Arizona. He began his research in public health at the Harvard School of Public Health as a fellow in 1971 doing field work on vaccines in Saudi Arabia. He has done clinical studies in Colombia, Iran, Egypt, Saudi Arabia, and USA which provides a broad international view of public health. He has served in the military reserve hospital for 17 years with extensive training in medical responses to disasters as the chief biochemistry officer of a general hospital, retiring at a Lt. Colonel. He published 450 papers, and presently directs or has directed several NIH funded biomedical grants relating to alcohol and disease particularly immune function and cardiovascular effects including studying complementary and alternative medicines. Professor Ronald Ross Watson was Director of a National Institutes of Health funded Alcohol Research Center for 5 years. The main goal of the Center was to understand the role of ethanol-induced immunosuppression on immune function and disease resistance in animals. He is an internationally recognized alcohol-researcher, nutritionist and immunologist. He also initiated and directed other NIH-associated work at The University of Arizona, College of Medicine. Dr. Watson has funding from companies and non-profit foundations to study bioactive foods' components in health promotion. Professor Watson attended the University of Idaho, but graduated from Brigham Young University in Provo, Utah, with a degree in Chemistry in 1966. He completed his Ph.D. degree in 1971 in Biochemistry from Michigan State University. His postdoctoral schooling was completed at the Harvard School of Public Health in Nutrition and Microbiology, including a two-year postdoctoral research experience in immunology. Professor Watson is a distinguished member of several national and international nutrition, immunology, and cancer societies. Overall his career has involved studying many foods for their uses in health promotion. He has edited 120 biomedical reference books, particularly in health and 450 papers and chapters. His teaching and research in foods, nutrition and bacterial disease also prepare him to edit this book. He has 4 edited works on nutrition in aging. He has extensive experience working with natural products, alcohol, exercise, functional foods and dietary extracts for health benefits and safety issues, including getting 12 patents. Dr. Watson has done laboratory studies in mice on immune functions that decline with aging and the role of supplements in delaying this process as modified by alcohol and drugs of abuse.
Affiliations and Expertise
University of Arizona, Mel and Enid Zuckerman College of Public Health, and School of Medicine, Arizona Health Sciences Center, Tucson, AZ, USA
Tax Exemption
We cannot process tax exempt orders online. If you wish to place a tax exempt order please
contact us
.