History of Toxicology and Environmental Health
1st Edition
Toxicology in Antiquity II
eBook ISBN: 9780128016343
Paperback ISBN: 9780128015063
Published Date: 1st September 2014
---
Toxicology in Antiquity
List of Contributors
Foreword
Preface to the Series and Volumes 1 and 2
Chapter 1. Murder, Execution, and Suicide in Ancient Greece and Rome
Chapter 2. Chemical and Biological Warfare in Antiquity

2.1 The Concept of Toxic Weaponry in Greco-Roman and Indian Mythology
2.2 Poisons from Plants in Historical Warfare
2.3 Snake Venom Arrows
2.4 Plague and Contagion
2.5 Poisoning Water Sources and Food Supplies
2.6 Venomous Insects, Snakes, and Scorpions
2.7 Aerosol and Incendiary Weapons
2.8 Practical Issues and Ethical Qualms
References

Chapter 3. Anthropogenic Air Pollution in Ancient Times

3.1 Pollution of the Environment in Ancient Times
3.2 Lead in Ancient Times
3.3 Copper in Ancient Times
3.4 Environmental Awareness in Ancient Israel
Acknowledgment
References

Chapter 4. Poisoning in Ancient Rome: The Legal Framework, The Nature of Poisons, and Gender Stereotypes

4.1 Veneficium and Legal Terminology
4.2 Perpetrators, Trials, Stereotypes
4.3 Training for the Courts
4.4 Jurists and the Interpretation of Laws
Selected Bibliography

Chapter 5. Asclepius and the Snake as Toxicological Symbols in Ancient Greece and Rome
Chapter 6. Drugs, Suppositories, and Cult Worship in Antiquity

6.1 Introduction
6.2 Drugs and Cults
6.3 Bacchants and Viper Venom
6.4 Ancient Vaginal Suppositories
6.5 Drugs and Sexuality
6.6 Aphrodisiac Suppositories and Magic
6.7 Conclusion
References

Chapter 7. Kohl Use in Antiquity: Effects on the Eye

7.1 Introduction
7.2 Protective Effect against UV Radiation
7.3 Antimicrobial Action and Biomedical Importance
References

Chapter 8. "Gleaming and Deadly White": Toxic Cosmetics in the Roman World

8.1 A Fair Complexion
8.2 Rouge
8.3 Eye Makeup
8.4 Hair Removers
References

Chapter 9. Poisonous Medicine in Ancient China

9.1 Etymology of du
9.2 du in Chinese Pharmacology
9.3 Aconite, the Power to Cure
9.4 Aconite, the Power to Kill
9.5 From du to pharmakon
References

Chapter 10. The Venomous Virgin: Fact or Fantasy?

10.1 Secretum Secretorum
10.2 Other Versions
10.3 Conclusion
References

Chapter 11. Mushroom Intoxication in Mesoamerica
Chapter 12. Entheogens in Ancient Times: Wine and the Rituals of Dionysus
Chapter 13. Entheogens (Psychedelic Drugs) and the Ancient Mystery Religions

13.1 Pharmacological Roots of Religion
13.2 Hermeneutics and a Definition of Terms
13.3 Toxicology
13.4 Sources, Chemistry, and Effects
Additional Readings
References
---
This volume, Toxicology in Antiquity II, continues to tell the story of the roots of toxicology in ancient times. Readers learn that before scientific research methods were developed, toxicology thrived as a very practical discipline. Toxicologists are particularly proud of the rich and storied history of their field and there are few resources available that cover the discipline from a historical perspective. People living in ancient civilizations readily learned to distinguish safe from hazardous substances, how to avoid these hazardous substances and how to use them to inflict harm on enemies. Volume II explores the use of poison as weapons in war and assassinations, early instances of air pollution, the use of hallucinogens and entheogens, and the role of the snake in ancient toxicology.
Provides the historical background for understanding modern toxicology
Illustrates the ways ancient civilizations learned to distinguish safe from hazardous substances, how to avoid the hazardous substances and how to use them against enemies
Details scholars who compiled compendia of toxic agents
Toxicologists, environmental health professionals, science historians, general audience.
---
No. of pages:

152
Language:

English
Copyright:

© Academic Press

2015
Published:

1st September 2014
Imprint:

Academic Press
eBook

ISBN:

9780128016343
Paperback

ISBN:

9780128015063
---
"...provide a different perspective of toxicology which is much richer and more important than I ever would have imagined....to truly understand our science and its impact on today's society and science, you must read this work." --International journal of Toxicology
---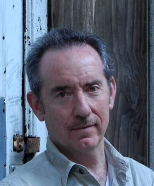 Philip Wexler is a Technical Information Specialist at the National Library of Medicine's (NLM) Toxicology and Environmental Health Information Program. A recipient of the NLM Regents Award for Scholarly or Technical Achievement and the Distinguished Technical Communication Award of the Washington chapter of the Society for Technical Communication, he is team leader for the development of the ToxLearn online multi-module tutorials, a joint activity with the SOT. Mr. Wexler is also project officer for the LactMed file on drugs and lactation, and the IRIS and ITER risk assessment databases.
He is federal liaison to the Toxicology Education Foundation (TEF), past Chair of SOT's World Wide Web Advisory Team, and past President of its Ethical, Legal, and Social Issues Specialty Section. Mr. Wexler led the World Library of Toxicology project prior to its migration to the INND/Toxipedia group, and remains a federal liaison to the project. He was a member of the Education and Communications Work Group of the CDC/ATSDR's National Conversation on Public Health and Chemical Exposure. A co-developer of the Toxicology History Room, he is co-founder and federal liaison to the Toxicology History Association.
Mr. Wexler has lectured and been published widely in the U.S. and abroad on toxicology and toxicoinformatics. He is the Editor-in-Chief of three editions of the Encyclopedia of Toxicology (Third Edition, 2014) and four editions of Information Resources in Toxicology (Fourth edition, 2009), as well as numerous other books and articles. In 2010, he was named the recipient of the US Society of Toxicology's Public Communications Award. Mr. Wexler also serves as an associate editor for a toxicology journal.
Affiliations and Expertise
National Library of Medicine's (NLM) Toxicology and Environmental Health Information Program, Bethesda, MD, USA
Tax Exemption
We cannot process tax exempt orders online. If you wish to place a tax exempt order please
contact us
.