Histopathology of Preclinical Toxicity Studies
3rd Edition
Interpretation and Relevance in Drug Safety Evaluation
Authors:
Peter Greaves
Peter Greaves
eBook ISBN: 9780080471303
Hardcover ISBN: 9780444527714
Imprint: Elsevier Science
Published Date: 23rd February 2007
---
This work covers effectively all aspects of drug-induced pathology that may be encountered within preclinical toxicity studies. It fills a gap in the pathology literature relating to the preclinical safety assessment of new medicines. It systematically describes, in one volume, both spontaneous and drug induced pathology on an organ by organ basis. Information relevant to understanding the nature of pathological changes in pre-clinical studies and assessment of their relevance to the clinical investigation of new drugs is also covered. Numerous colour photographs are included that highlight and embellish the histopathological features that are described. It also contains many pertinent references to both human and animal pathology forming an essential basis for the assessment of drug-induced pathology.
NEW TO THE THIRD EDITION:
Covers drug induced pathology in preclinical (animal) studies and their relevance for patients or volunteers in clinical studies
General comments to each chapter about the relevance of pathological findings to humans
Provides essential information that can help decide the relevance of particular lesions for patients
Clinical Pharmacologists; Toxicologists; Histopathologists; Drug Regulatory Agents; Drug Safety authorities; Pharmaceutical Industries; Academic; Research
Acknowledgement
Preface
Chapter 1: Introduction
Chapter 2: Integumentary System

Publisher Summary
SKIN AND SUBCUTANEOUS TISSUE

Chapter 3: Mammary Gland

Publisher Summary
NON-NEOPLASTIC CHANGES
MAMMARY NEOPLASIA

Chapter 4: Haemopoietic and Lymphatic Systems

Publisher Summary
BLOOD AND BONE MARROW

Chapter 5: Musculoskeletal System

Publisher Summary
BONE
JOINTS

Chapter 6: Respiratory Tract

Publisher Summary
NOSE, NASAL SINUSES, NASOPHARYNX AND PHARYNX
LARYNX AND TRACHEA
BRONCHI AND LUNGS

Chapter 7: Cardiovascular System

Publisher Summary
HEART AND PERICARDIUM
SYSTEMIC BLOOD VESSELS
PULMONARY BLOOD VESSELS

Chapter 8: Digestive System

Publisher Summary
MOUTH AND OROPHARYNX
SALIVARY GLANDS
OESOPHAGUS
FORESTOMACH
STOMACH (GLANDULAR)
SMALL INTESTINE
LARGE INTESTINE

Chapter 9: Liver and Pancreas

LIVER
BILE DUCTS, BILIARY SYSTEM
GALLBLADDER
EXOCRINE PANCREAS
FOCAL LESIONS, INCLUDING NEOPLASIA
ENDOCRINE PANCREAS

Chapter 10: Urinary Tract
Chapter 11: Male Genital Tract

Publisher Summary
PROSTATE GLAND
EPIDIDYMIS
TESTIS

Chapter 12: Female Genital Tract

Publisher Summary
VAGINA
CERVIX
UTERUS
OVARY

Chapter 13: Endocrine Glands

Publisher Summary
PITUITARY GLAND
NON-NEOPLASTIC CHANGES
PITUITARY NEOPLASIA
ADRENAL GLAND

Chapter 14: Nervous System and Special Sense Organs

Publisher Summary
BRAIN
SPINAL CORD, SPINAL NERVE ROOTS AND PERIPHERAL NERVES
EYE
EAR

Subject Index
No. of pages:

960
Language:

English
Copyright:

© Elsevier Science

2007
Published:

23rd February 2007
Imprint:

Elsevier Science
eBook

ISBN:

9780080471303
Hardcover

ISBN:

9780444527714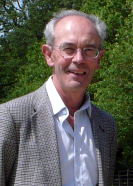 MBChB, FRCPath, Consulting Pathologist and Honorary Senior Lecturer, Department of Cancer Studies and Molecular Medicine, University of Leicester, UK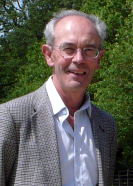 MBChB, FRCPath, Consulting Pathologist and Honorary Senior Lecturer, Department of Cancer Studies and Molecular Medicine, University of Leicester, UK