Histopathology of Preclinical Toxicity Studies
2nd Edition
Interpretation and Relevance in Drug Safety Evaluation
eBook ISBN: 9780080534022
Imprint: Elsevier Science
Published Date: 15th December 2000
---
This book describes histopathological assessment of preclinical toxicology studies that are conducted to assess the safety of novel drugs. It discusses the implications of drug-induced changes that may be relevant to the critical early stages of the development of new therapeutic agents, notably prior to their first administration to humans and during early clinical trials.
Covering virtually all aspects of drug-induced pathology in preclinical toxicity studies, the book is termed the 'gold standard' in the illustration of histopathology. This second revised edition continues to fill the gap for pathology literature relating to the development of new medicines and assessment of their safety based on preclinical studies. In addition to the updated references this edition contains many older references, some out of reach of modern computer based search tools.
Pharmaceutical Industries (Toxicology and Drug safety departments), Drug Regulatory Authorities; Clinical Pharmacologists; Medical Libraries
Preface to second edition.
Chapter I. Integumentary System. Skin and subcutaneous tissue.
Chapter II. Mammary Gland.
Chapter III. Haemopoietic and Lymphatic Systems. Blood/bone marrow. Lymphoid system. Lymph nodes. Spleen. Thymus. Lymphoreticular neoplasms.
Chapter IV. Musculoskeletal System. Bone. Joints. Skeletal muscle.
Chapter V. Respiratory Tract. Nose, nasal sinuses, nasopharynx and pharynx. Larynx and trachea. Bronchi and lungs.
Chapter VI. Cardiovascular System. Heart and pericardium. Systemic blood vessels. Pulmonary blood vessels.
Chapter VII. Digestive System 1. Forestomach. Stomach (glandular). Small intestine. Large intestine.
Chapter VIII. Digestive System 2. Liver. Bile ducts, biliary system . Pancreas.
Chapter IX. Urinary System. Kidney. Urinary bladder.
Chapter X. Male Genital Tract. Prostate gland. Epididymis. Testis.
Chapter XI. Female Genital Tract. Vagina. Cervix. Uterus. Ovary.
Chapter XII. Endocrine System. Pituitary gland. Adrenal gland. Thyroid gland. Parathyroid gland.
Chapter XIII. Nervous System and Special Sense Organs. Brain. Spinal cord, spinal nerve roots, peripheral nerves. Eye. Ear.
Subject index.
No. of pages:

908
Language:

English
Copyright:

© Elsevier Science

2000
Published:

15th December 2000
Imprint:

Elsevier Science
eBook

ISBN:

9780080534022
Affiliations and Expertise
University of Leicester, UK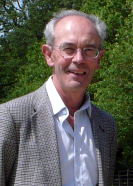 MBChB, FRCPath, Consulting Pathologist and Honorary Senior Lecturer, Department of Cancer Studies and Molecular Medicine, University of Leicester, UK
@from:T. Lang @qu:...The present second edition of this comprehensive and ambitious compendium is an updated version of the first issue published in 1990. ...I recommend the book for those who are directly involved in standard preclinical studies on effects of drugs and related chemicals. @source:Archive of Fishery and Marine Research @from:S. Mitchell @qu:...This work is a veritable 'tour-de-force' of which the author can be justifiably proud. It is the second edition of the book, first published about twelve years ago, and this version, like the previous, is exemplary. If this is your field then this is your book. Excellent. @source:ISSX Newsletter