Headache and Migraine Biology and Management
1st Edition
Editors:
Seymour Diamond
Roger Cady
Merle Diamond
Mark Green
Vincent Martin
Hardcover ISBN: 9780128009017
eBook ISBN: 9780128011621
Published Date: 13th March 2015
Secure Checkout
Personal information is secured with SSL technology.
Free Shipping
Free global shipping
No minimum order.
---
There are two crucial issues in the treatment and management of headache patients: More than 50% of individuals experiencing headache have only been treated symptomatically, with no appropriate diagnosis established; and history and neurologic examination are essential to establishing a diagnosis, and thus selecting appropriate therapy.
Headache and Migraine Biology and Management is a practical text that addresses these issues, featuring contributions from expert clinical authors. The book covers in detail topics including chronic and episodic migraine, post-traumatic headache, sinus headache, cluster headache, tension headache, and others. Chapters are also dedicated to treatment subjects, including psychiatric and psychological approaches, medication overuse, inpatient treatment, and pediatric issues.
This book is an ideal resource for researchers and clinicians, uniting practical discussion of headache biology, current ideas on etiology, future research, and genetic significance and breakthroughs. This resource is useful to those who want to understand headache biology, treat and manage symptoms, and for those performing research in the headache field.
A practical discussion of headache biology, current ideas on etiology, future research, and genetic significance and breakthroughs
Features chapters from leading physicians and researchers in headache medicine
Full-color text that includes both an overview of multiple disciplines and discusses the measures that can be used to treat headaches
Neuroscientists, neurologists, biomedical researchers, psychologists, psychiatrists, and headache medicine specialists
Dedication
Preface
About the Editor
List of Contributors
Acknowledgments
Chapter 1. Introduction – The History of Headache

Introduction
The Ancients
The Middle Ages
The 16th to 19th Centuries
The 20th Century Onwards
Conclusion
References

Chapter 2. Classification, Mechanism, Biochemistry, and Genetics of Headache

Classification
Mechanisms of Migraine-Associated Symptoms
Mechanisms of Migraine Triggers and Risk Factors
Genetics and Hypothalamic Regulation of Sleep
References

Chapter 3. Evaluation of the Headache Patient in the Computer Age

Evaluation of the Headache Patient
The Headache History
Examination of a Headache Patient
Testing
Computer-Assisted History Taking
Telemedicine
Summary
References

Chapter 4. Screening and Testing of the Headache Patient

Introduction
Neuroimaging
Lumbar Puncture
Electroencephalography
Laboratory Studies
Conclusion
References

Chapter 5. Overview of Migraine: Recognition, Diagnosis, and Pathophysiology

Recognition of Migraine
History of Migraine
Epidemiology of Migraine
Acephalgic Attacks
The Spectrum of Migraine Attacks
The Diagnosis of Migraine
Precipitating Factors
Secondary Headaches
Pathophysiology
Comorbidities of Migraine
The Inheritance of Migraine
Progression of Migraine
Complications of Migraine
References

Chapter 6. Complicated Migraine

Introduction
Types of Migraine Auras and "Complicated Migraine"
Visual Disturbances in Migraine
Transient Global Amnesia
CADASIL
HaNDL Syndrome
Migralepsy and Occipital Seizures
Unusual Sensory Complications of Migraine
Is Angiography Safe in Migraine?
Treatment of Complicated Migraine
References

Chapter 7. Cerebrovascular Disease and Migraine

Introduction
The Biology Behind the Relationship
Neuroimaging
The Relationship Between Migraines and Secondary Causes of Stroke
The Diagnostic Challenge
Summary
References

Chapter 8. Acute and Preventative Treatment of Episodic Migraine

Part 1
Part 2
Part 3
Conclusion
References

Chapter 9. Chronic Migraine: Diagnosis and Management

Introduction
Recognition of Chronic Migraine
Challenges and Implication of Defining a Diagnosis for Chronic Migraine
Epidemiology and Natural History of Chronic Migraine
Epigenetic Considerations in the Pathophysiology of Chronic Migraine
Diagnosis of Chronic Migraine
The Successful Management of Chronic Migraine
Non-Pharmacological Management of Chronic Migraine
Pharmacological Management of Chronic Migraine
Continuity of Care
Consultation and Referral
Putting IT Together
Summary
Appendix
References

Chapter 10. Gender-Based Issues in Headache

Introduction
Menstrual Migraine
Contraception and Migraine
Pregnancy and Migraine
Lactation
Menopause
Conclusion
References

Chapter 11. Cluster Headache

Introduction
Epidemiology
Diagnostic Classification and Clinical Description
Circadian and Circannual Features
Other Trigeminal Autonomic Cephalalgias
Pathophysiology
Treatment
Conclusion
References

Chapter 12. Tension-Type Headache

Classification
Clinical Presentation
Diagnostic Testing
Epidemiology and Impact
Comorbid Conditions
Pathophysiology of Tension-Type Headache
Management of Tension-Type Headache
Prognosis of Tension-Type Headache
Conclusions
References

Chapter 13. Post-Traumatic Headache

Introduction
Traumatic Brain Injury, Concussion, and Post-Concussive Syndrome
Epidemiology of Post-Traumatic Headache
Potential Risk Factors for Post-Traumatic Headache
The Phenotype of Post-Traumatic Headache
Post-Traumatic Headache in Military Settings
Physiology of Post-Traumatic Headache
Management of Post-Traumatic Headache
The Post-Traumatic Headache Ichd-III Criteria
Conclusions
References

Chapter 14. Headache and the Eye

Introduction
Basics of the Bedside Eye Examination
Migraine-Related Visual and Eye Symptoms
Photophobia and Eye Pain
Headache and the Red Eye
Headache and Visual Loss
Headache and the Abnormal Pupil
Headache and Double Vision
Conclusion
References

Chapter 15. Cranial Neuralgias, Sinus Headache, and Vestibular Migraine

Introduction
Anatomy of Facial Pain
Cranial Neuralgias
Sinus Headache
Motion Sickness
Vestibular Migraine
References

Chapter 16. Cervicogenic Headache

The Relationship of Headache and Neck Pain as a Manifestation of Neck Disorders
Cervicogenic Headache Diagnosis
Clinical Characteristics
Evaluation of Cervicogenic Headache
Treatment of Cervicogenic Headache
Conclusion
References

Chapter 17. Headache in Children and Adolescents

Introduction
Historical Perspective
Epidemiology and Pathophysiology
Clinical Approach
Treatment
What Happens to our Patients as They Grow Up?
What the Future Holds for Pediatric Headache
References

Chapter 18. The Psychiatric Approach to Headache

Introduction
Migraine and Psychiatric Comorbidities, Beyond Coexistence
Beyond Coexistence: Complex Neurobiological Underpinnings of Mood Disorders and Pain
Prevalence of Psychiatric Comorbidities in Migraine Patients
Psychiatric Illness: Making the Correct Diagnosis
Choosing the Right Medication
Migraine, Pain, and Suicide
Personality and Coping Styles in Migraine Headache
Summary: What is the Psychiatric Approach to Headache?
References

Chapter 19. Psychological Approaches to Headache

Introduction
Trigger Factors
Personality Traits and Migraine
Psychiatric Comorbidity
Psychological Factors in Medical Treatment of Headache Disorders
Psychological Approaches to Treating Headache Disorders
Conclusion
References

Chapter 20. Too Much of a Good Thing: Medication Overuse Headache

Introduction
History/Background
Pathophysiology
Neuroimaging
Genetic Basis for Medication Overuse Headache
Psychological/Behavioral Aspects of Medication Overuse Headache
Clinical Presentation of Medication Overuse Headache
Detoxification from Medication Overuse Headache
Patient Education for Medication Overuse Headache
Treatment of Medication Overuse Headache
Medication Overuse Pearls
References

Chapter 21. Presentation of Headache in the Emergency Department and its Triage

Introduction
The Role of the Emergency Department
Epidemiology of Headache in the Emergency Department
Diagnosis
Diagnostic Testing
Approach to Treatment
Difficult Emergency Department Populations
Discharge Care
Conclusion
References

Chapter 22. Headache Clinics

Introduction
Establishment of the Headache Clinic
Staffing of the Headache Clinic
Physical Plant of the Headache Clinic
Reimbursement Issues
Marketing the Headache Clinic
The Patient Attending the Headache Clinic
Conclusion
References

Chapter 23. Inpatient Treatment of Headaches

Introduction
Indications for Inpatient Headache Treatment
Admission Criteria
Advantages of Inpatient Treatment
Treatment
References

Chapter 24. Newer Research and its Significance

Introduction
Epidemiology
Neuroimaging
Genetics
Pharmacological Models
Treatment
Conclusions
References

Index
No. of pages:

334
Language:

English
Copyright:

© Academic Press

2015
Published:

13th March 2015
Imprint:

Academic Press
Hardcover

ISBN:

9780128009017
eBook

ISBN:

9780128011621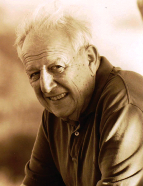 A pioneer in the headache field, Dr. Seymour Diamond has spent almost 50 years developing better diagnostic tools and treatment options for headache conditions and has played integral roles in transforming the entire field's approach. A recipient of the American Headache Society's Lifetime Achievement Award, he has accomplished a laundry list of "firsts" in the field of headache medicine, his greatest contribution being his unwavering commitment to creating the first true continuum of care for patients.
Dr. Diamond is Executive Chairman and Founder of the National Headache Foundation and Director Emeritus and Founder of the world-famous Diamond Headache Clinic. He previously served as Adjunct Professor of Cellular and Molecular Pharmacology at Chicago Medical School at Rosalind Franklin University of Medicine and Science, North Chicago, Illinois, as well as a Clinical Professor in the Department of Family Medicine. Also, he served as a Lecturer, Department of Family Medicine (Neurology) at Loyola University Chicago/Stritch School of Medicine. He received his medical degree from the Chicago Medical School, and was honored with the Distinguished Alumni Award in 1977 and the President's Award in 2002. He has been elected as a fellow of the Royal Society of Medicine, Neurology Section, has received the National Migraine Foundation Lectureship Award, and was honored by the British Migraine Trust as the initial recipient of the Migraine Trust Lectureship. He has also served as editor or on the editorial board for 31 publications; has published more than 490 articles in professional literature; and has authored or co-authored more than 70 books.
Affiliations and Expertise
National Headache Foundation, Chicago, IL, USA
Dr. Cady is the founder of Headache Care Center, Clinvest, and Primary Care Education. He is a graduate of the Mayo Medical School, and is Board Certified by the American Board of Family Practice. His board certification in Headache Medicine was awarded by the United Council for Neurologic Subspecialties, and he holds a Certificate of Added Qualification through the National Board of Certification in Headache Management. He is a member of multiple medical associations, including the American Medical Association, the National Headache Foundation, the American Headache Society, the American Academy of Pain Management, and the American Academy of Family Physicians. Dr. Cady is best known in the medical community for his pivotal contributions in the field of headache and migraine management. He was the co-recipient of the prestigious Wolff Award in 2000 from the American Headache Society for his research entitled "The Spectrum of Headache". He is well-published and has presented countless lectures and seminars around the world on headache, migraine, and other chronic disorders, and continues to be the principal investigator in numerous multi-center research studies. Dr. Cady currently serves on 12 Advisory Boards and is a member of the Board of Directors for the National Headache Foundation.
Affiliations and Expertise
Headache Care Center & Primary Care Network, Springfield, MO, USA
Dr. Diamond graduated with high honors from the University of Michigan in Ann Arbor, and received her medical education from Northwestern University Medical School in Chicago.
She completed residencies in Emergency Medicine/Internal Medicine at McGaw Medical Center of Northwestern University. She has received Subspecialty Certification for Headache Medicine from the United Council for Neurologic Subspecialties. She also is a former fellow of the American College of Emergency Physicians and currently is a diplomat of the American Board of Internal Medicine.
She joined the staff of the Diamond Headache Clinic in 1989 after serving as an attending physician and clinical instructor at Northwestern University Hospital in Chicago, and as an attending physician at Evanston and St. Francis Hospitals, both in Evanston, Illinois. Dr. Diamond currently is an attending physician in Internal Medicine and Director of the Diamond Inpatient Headache Unit.
She is a Clinical Assistant Professor, Department of Medicine, Rosalind Franklin University of Medicine and Science /Chicago Medical School. Also, she is a Lecturer in the Department of Medicine (Neurology), Loyola University Chicago/Stritch School of Medicine. She has contributed numerous articles to the medical literature, and has lectured extensively on various headache subjects; in particular, the treatment of headache in the emergency department and hormones and headache. With Dr. Glen Solomon, she co-edited Diamond and Dalessio's Practicing Physician's Approach to Headache, 6th edition (1999).
Affiliations and Expertise
Diamond Headache Clinic, Chicago, IL, USA
Mark W. Green, M.D. is Professor of Neurology and Director of Headache and Pain Medicine at the Mount Sinai School of Medicine in New York City.
Dr. Mark W. Green is Director of the Center for Headache and Pain Medicine and Professor of Neurology and Anesthesiology at the Mount Sinai School of Medicine. He recently came to Mount Sinai from Columbia University, where he was Director of Headache Medicine and Clinical Professor of Neurology (in Neurology, Anesthesiology and Dentistry) at the College of Physicians and Surgeons and the College of Dental Medicine. He is certified in Neurology by the American Board of Psychiatry and Neurology and in Headache Medicine through the United Council for Neurologic Subspecialties.
Dr. Green graduated from Case Western Reserve University, and received his medical degree from the Albert Einstein College of Medicine. He received his neurology training at the Albert Einstein College of Medicine and during that period worked in the Montefiore Headache Unit of Albert Einstein. He was later appointed director of that unit. He came to Columbia University in 1981, and then New York Medical College. He returned to Columbia University ten years ago to organize a section on headache and facial pain in the department of neurology.
Dr. Green was elected to the Board of Directors of the National Headache Foundation in spring 2010. He was one of the founding editors of Cephalagia, the international headache journal. He also served as the Associate Editor of Headache, the journal of the American Headache Society and is currently the abstract editor of that journal. He has a long-standing interest in neuropharmacology and is a panel member of the Advisory Board of the Food and Drug Administration's Section on Peripheral and Central Neurological Drugs.
Dr. Green has been active in the practice of headache and facial pain since 1978. He has lectured throughout the world on this subject and has written numerous articles on various subjects concerning headache and facial pain.
Affiliations and Expertise
Mount Sinai Medical Center, New York, NY, USA
Vincent Martin, MD, the director of the Headache and Facial Pain Program at the University of Cincinnati Neuroscience Institute, has been a Professor of Clinical Medicine in the Division of Internal Medicine since 2004.
Dr. Martin is the President of the Ohio Headache Association and Vice President of the National Headache Foundation. He has also been a fellow of the American Headache Society and the American College of Physicians.
After graduating from the University of Cincinnati College of Medicine Dr. Martin completed a residency in internal medicine, followed by a fellowship in general internal medicine at UC. Dr. Martin was Chief Resident of the Department of Internal Medicine during his fellowship at UC.
Affiliations and Expertise
University of Cincinnati, Cincinnati, OH, USA
"...a comprehensive and thorough review of up-to-date scientific and clinical research and experience…a valuable resource for those involved in managing patients with these disorders as well as for those who want to get a greater understanding of headaches in general. Score: 91 - 4 Stars" --Doody's
Tax Exemption
We cannot process tax exempt orders online. If you wish to place a tax exempt order please
contact us
.
Elsevier.com visitor survey
We are always looking for ways to improve customer experience on Elsevier.com.
We would like to ask you for a moment of your time to fill in a short questionnaire, at the end of your visit.

If you decide to participate, a new browser tab will open so you can complete the survey after you have completed your visit to this website.

Thanks in advance for your time.
Accept
Decline